Blondes have a reputation for being more outgoing than their black-haired, redhead or brunette counterparts, but it turns out that stance may extend far beyond ordinary social norms.
Featured Image VIA
In fact, a new study claims that blonde women are actually more likely to do the dirty on a partner than females of any other hair colour.
The claim comes after the UK's leading dating website for married people, IllicitEncounters.com released data showing around 31% of all women on their books are naturally blonde.
That makes them the more adulterous hair colour just ahead of brunettes, who accounted for 27% of female users and women with black hair, who represented 24%.
Gingers were far and away the most faithful though, with just eight per cent of the women registered on the website categorising themselves as redheads, though it wouldn't be a massive shock if some considered themselves as strawberry blonde.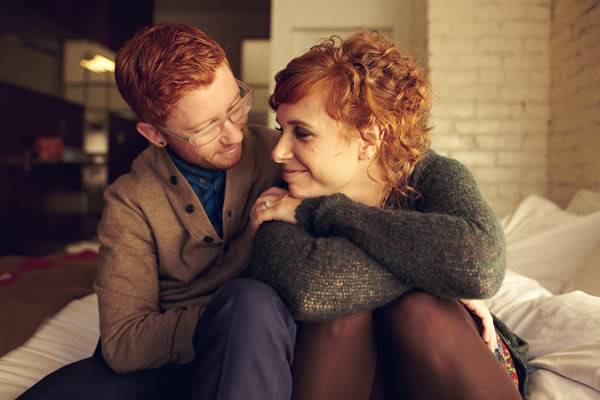 Women with grey hair also fared well, accounting for just 10% of female users, though it's worth noting that 19% of all women surveyed as part of the research admitted to dying their hair blonde.
IllicitEncounters.com spokesperson, Christian Grant, said:
We're all very proud and particular about our hair. It's, without doubt, our most defining and striking physical feature. Good hair can make you feel more confident in your appearance, and it definitely has a significant impact on your mood.

We've always known that blonde haired women are traditionally more desirable, more outgoing and more confident. They look younger, and men typically prefer blondes; there's a reason every celebrity, from Kim Kardashian to Katy Perry to Miley Cyrus, has dyed their hair blonde at one point or another.

Combine their youthful looks, their outgoing and livelier attitude, and confidence in spades, and it's easy to see why blonde haired woman are more likely to cheat.

Whether it's because their marriage has hit a rough patch, or the idea of a secret tryst on the side just happens to take their fancy, blondes want and *can* have their cake and eat it too. And luckily for her, she's exactly what men want, making her job even easier.
It turns out blondes really do have more fun.
For the study that shows how many people you're allowed to sleep with before you're considered "loose", click HERE.