You probably remember yesterday when pretty much the whole country was outraged with the fact that Southampton Student Union President Emily Dawes' comments that she wanted to paint over a war memorial because it only featured white men.
Featured Image VIA 
Well, due to the national uproar around the incident and even despite the fact she issued a public apology, it looks like Emily is going to be relieved of her duties. She's currently been suspended from her position – I'm assuming that's whilst everyone else on the union debates whether or not she can keep her job. It's not looking good for her.
Here's the statement posted by one of her colleagues about it: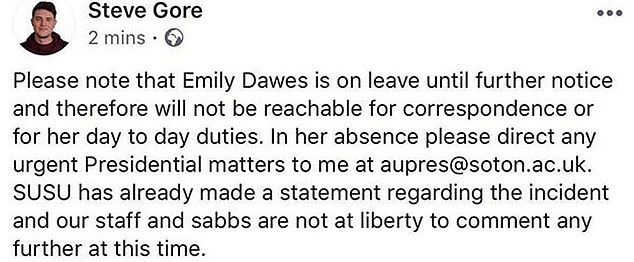 Hot damn that's brutal, but it just goes to show that you can't be too careful with your social media presence in 2018. It could literally destroy your whole life if you say the wrong thing. If there's a lesson to learn from any of this, then it's to think before you tweet. Or maybe not threaten to deface war memorials – although I would like to think that most people in the world would probably know that already.
For more of the same, check out this girl who managed to get fired from her job before she even started because of tweeting. Stupid.