A student who was accidentally handed a £850,000 university grant instead of the usual £85 ended up spending a significant chunk of the money on a massive 73-day shopping spree.
Images VIA 
27-year-old Sibongile Mani who is currently studying Accountancy at the Walter Sisulu University in Mthatha, South Africa normally only gets £85 per month to buy food and books. However, in what appears to be a massive balls up from the University's accountancy team, she was instead handed 10000% more than she should have been.
Instead of fessing up, she went hard on the spending before showing up to university with designer outfits, a brand new iPhone 7 and a £180 Peruvian weave. Of course, she wasn't totally selfish with the money and she did end up treating her friends too, buying them outfits, £50 bottles of whisky and luxury parties around the country. If you've got it, spend it.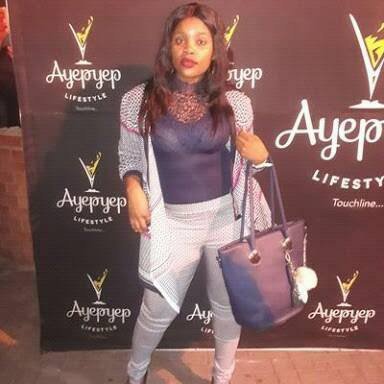 She was finally caught by Samkelo Mqhayi, deputy branch secretary of the South African Students Congress (SASCO), who reported her to the National Students' Financial Aids Scheme.
He said:
She threw surprise birthday parties for her friends and showered them with expensive gifts and flew them to events where she bought the best seats.

When the SPAR receipt was leaked showing a balance of R13.6-million in her account I called NSFAS and they checked their records and confirmed that the initial amount was R14-million.
When they finally caught up with her, they figured out she'd spent roughly £666 per day, which is reportedly a ridiculous amount in South Africa.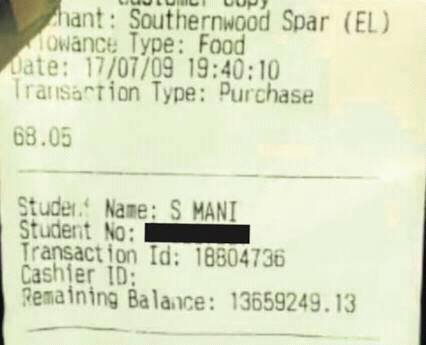 Although she was handed £850,000, she only spent around £50,000, so it's not all bad. Mani said:
Today my personal life has become a social media scandal. I have been named and shamed in public. Today, I am a bad person, a person who stole the money of students.

With that being said, and being named a thief, but as we all know in every story there is truth and there are lies with the very same story.
Yeah, there is truth and there are lies to every story Mani. But there's no denying that by the looks of the receipts, you have gone on an epic spending spree with money that ain't yours. Not that I'm ripping you for that – there's no denying we probably would've all done the same thing.
For more of the same, check out this girl who went on an insane shopping spree after having $4.6 million wrongly put into her account.