Throughout this month's general election, the words 'Strong and Stable' have been overused by Theresa May to the point of saturation, even if she can't back them up and nobody really believes them. And yesterday an ominous omen to the future of these words occurred.
Featured Image VIA
As we probably all experienced, yesterday was one of the wettest and windiest days on record in this country and this also affected the Conservative Party's 'Strong and Stable' promise. An advertising van which was displaying the slogan on its side, alongside the words 'For the best Brexit deal vote Conservative on 8th June' was so caught up in the wind that it ended up being blown over on the M6 between Lymm and Woolston, causing massive traffic delays. If that isn't a metaphor then I don't know what is.
There were no injuries in the incident, but it sounds like it was a complete and utter mess. Motorists suffered long delays, a 30mph speed limit was put in place, emergency services attended the scene and a fuel spillage was reported. A Cheshire Police spokesperson said: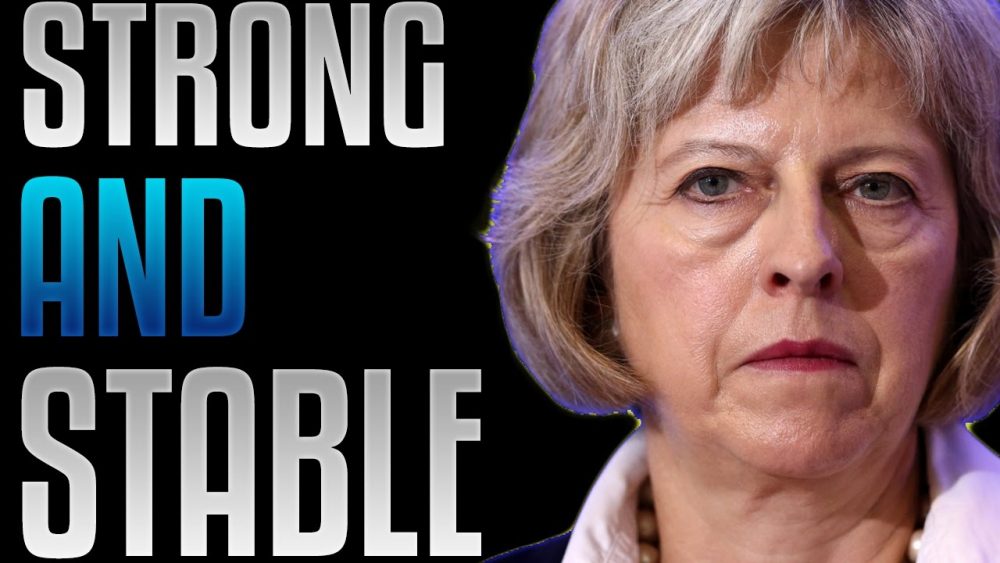 At 10.10am this morning police received a report of an overturned van on the Thelwall viaduct M6 northbound.

An advertising van had overturned as it crossed the viaduct blocking a lane. No one appears to have been injured.

There is disruption to traffic in the area and it is advised to use alternative routes until the carriageway is clear.
So yeah, so much for 'Strong and Stable'. Let's hope this isn't actually an omen for the future if Theresa May manages to be (re)elected. Only time will tell.
For more Theresa May, check out CassetteBoy's incredible remix of her bullshit. Perfect timing.