We've featured some weird stories over the years on Sick Chirpse, but this one kind of defies all logic and convention as a street robber is looking to marry a serial killer on the condition that she doesn't kill anyone else when they're together.
Images VIA 
Joanna Dennehy is currently serving a life sentence after she murdered three men in two days back in 2013, but has found love behind bars with Hayley Palmer, a street robber that has just been released after serving a 16 year sentence. The pair are now looking receiving legal advice as to how they can tie the knot.
Here's what a friend of the couple had to say about their relationship: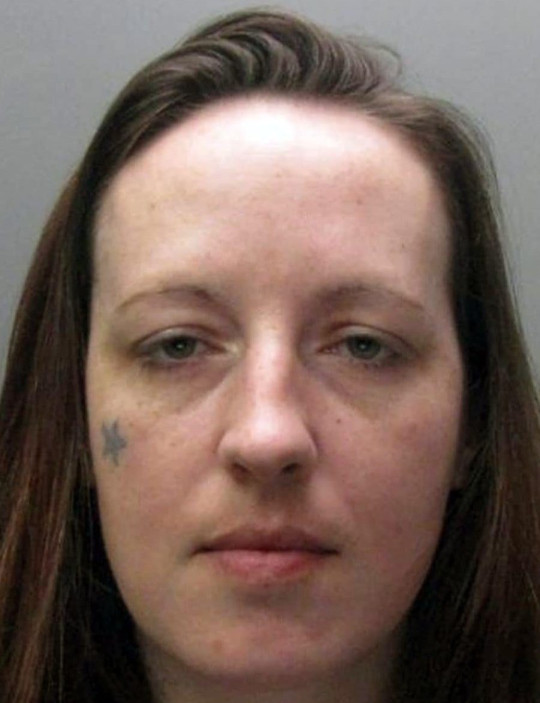 It's a very strange relationship. It's very weird to say but they seem good for each other.

Hayley speaks about Joanna like she's her high school sweetheart', adding that the couple are in touch 'every single day and fully intend to get married'.

Hayley joked that they would not be allowed to cut their wedding cake because there's no way that they'd let Joanna have a knife.

According to Hayley, the only reason Joanna hasn't killed anyone in prison so far is because she wouldn't let her.

They have an agreement that Joanna couldn't attack anybody else while she is in a relationship with Hayley.
Talk about an odd couple. All the best to them I suppose as bizarrely it does sound as if they are actually good for each other if it's encouraging Joanna not to kill anyone else? Such a weird sentence to type.
For more of the same, check out this weird one about a serial killer fan and his boyfriend murdering people in a house of horrors. Very messed up.