'Stranger Things' is one of the most loved television programmes of all time – no I don't think I'm exaggerating by saying that, it really is that popular – so it's not really that surprising that people are looking to capitalise on this fact by creating an immersive experience based around the show.
Images VIA 
We already had a successful Secret Cinema instalment of 'Stranger Things' last year and now this is being followed up with a pop up bar fittingly called 'The Upside Down Bar'. The bar won't just be limited to London either – it will be touring the country and stopping at Liverpool, Manchester and Birmingham as well. Prices are between £15 and £25 depending on the time slot you pick with night time slots costing a bit more and being restricted to adults only.
As this is an 'immersive experience' it looks like you won't just be getting loaded either and there will be some kind of puzzles to solve or plotline to interact with. Here's the official blurb (this is the one for London but obviously insert your city of choice there):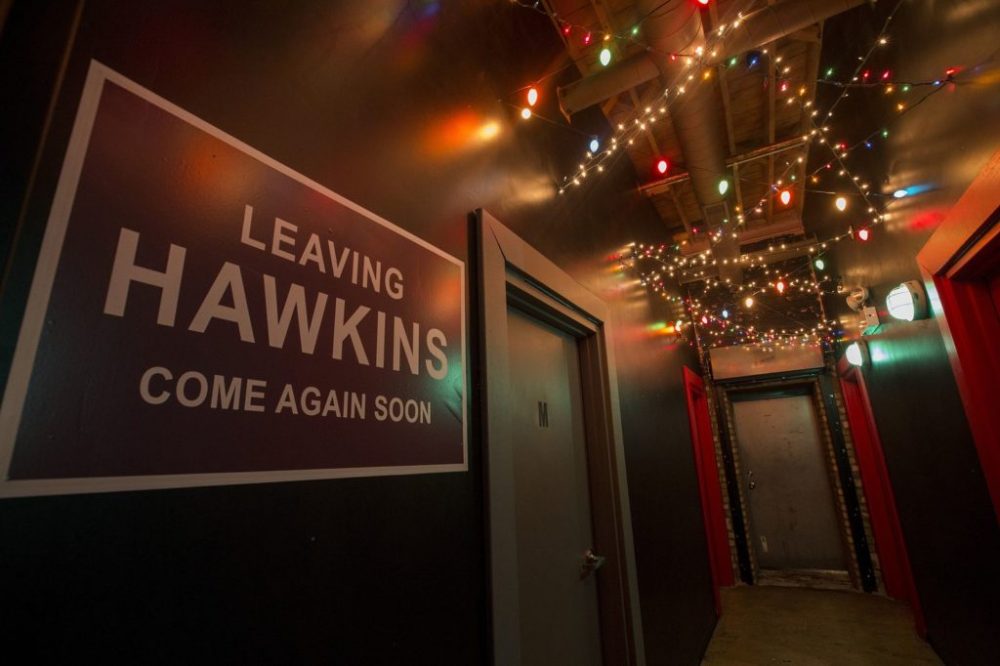 Monster Hunters Unite! Something strange is taking over London and we need your help to find out what. Come back in time with us to the 1980s and our immersive, Stranger Things -inspired popup experience!

Hunters will get to experience all the best parts of the 1980s – the best movies, arcade games and DJs spinning the raddest 80s tracks all day/night. They'll be games to play, puzzles to solve and room to show off your best moonwalk. Themed food for all hungers and prizes to be won!

But the UpsideDown Bar has a dark secret. Once you've had your fill of 80s-themed fun, there is a dark and dangerous mission to complete. Are you brave enough to venture into another dimension and face the unknown?
I mean that sounds like it could be fun but a lot of these immersive experiences feel a bit half assed to me whenever I've been to one. Hopefully this one does 'Stranger Things' proud though – sounds like if you enjoy the TV show then it might be worth a look.