It's only one week until Volume 2 of 'Stranger Things 4' drops and we're sure to get ALL of the hype this week in the buildup to it. I still think it would have been a better idea if they had just released the episodes weekly like I said before, but what do I know?
Featured Image VIA
Anyway, series creator Ross Duffer has issued the following warning ahead of the finale, saying that we should be concerned for everyone in the series: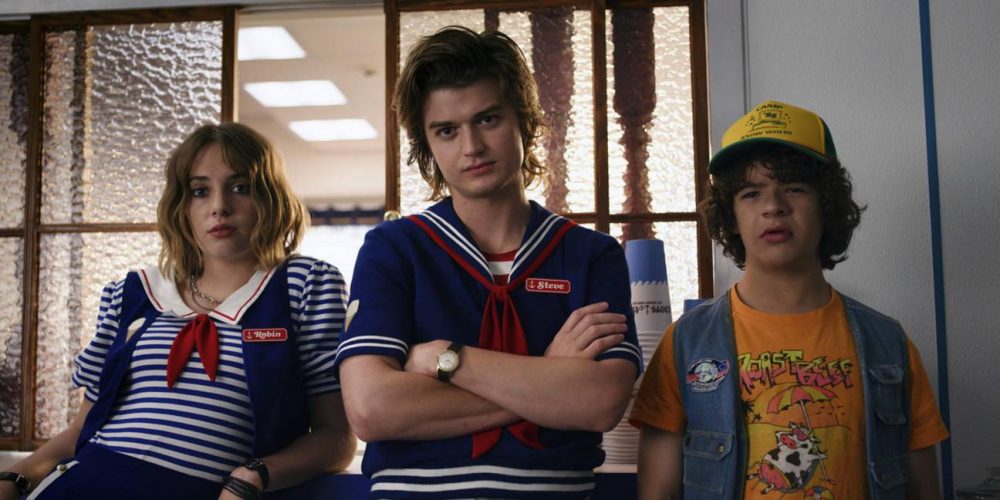 I don't really want to say, but I would be concerned about the characters going into Volume 2, for sure.

I hope that that is sort of the sense, because it is a darker season, and the kids are no longer kids.

And there's sort of an ominous feeling that things might not go well.

Now, whether they do [die] or not, you'll have to watch.

It feels wrong to say 'excited', but I'm excited that people are concerned.

And they should be concerned going into the final two episodes [of season 4] — for everybody.
Yeah that kinda does sound like at least one person isn't going to be making it out of this series alive doesn't it? It seems like people are most concerned about Steve Harrington after the trailer showed him heading into the Upside Down and looking as if he wanted to finish it once and for all and might not be coming back.
It probably would make sense for him to end up dead so he doesn't screw stuff up for Jonathan and Nancy and because he's one of the most popular characters out there so his death would really resonate, so could this be the last we're gonna see of everyone's favourite asshole jock turned all round good dude? We'll find out in a week.
For more of the same, check out the trailer to volume 2 of 'Stranger Things'. It looks like it's going to be completely epic.