I'm sure most of you will have seen Stormzy in the headlines yesterday, after the Irish Herald mistook the grime artist for footballer Romelu Lukaku.
Featured Image VIA
The newspaper ran a story on its back page about Lukaku's move from Everton to Manchester United, but it quickly became apparent that the man pictured was in fact Stormzy. Next to his picture, the caption stated, 'New Manchester United signing Romelu Lukaku'.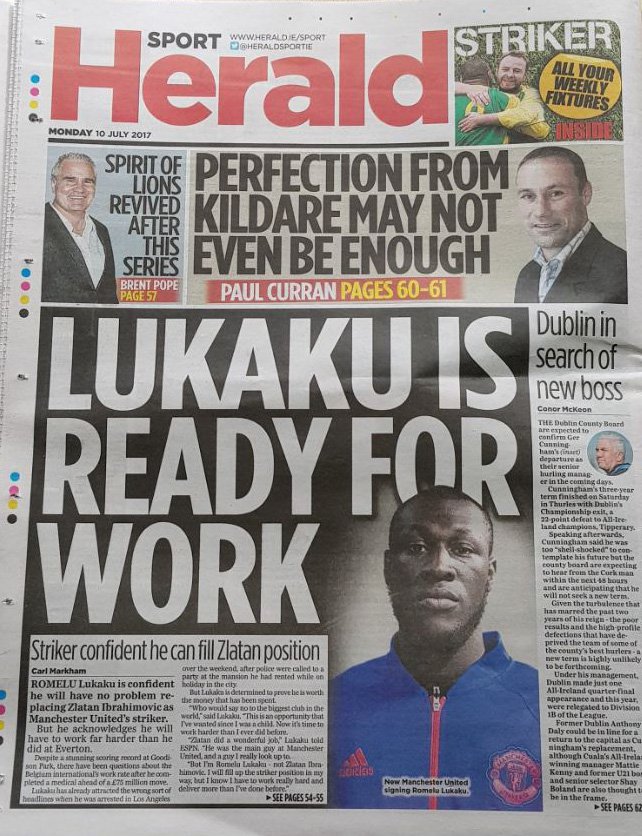 Predictably, this quickly went viral and soon after Stormzy noticed the gaffe, he made the following comment:
https://twitter.com/Stormzy1/status/884397792151646209?ref_src=twsrc%5Etfw&ref_url=http%3A%2F%2Fwww.dailystar.co.uk%2Fnews%2Flatest-news%2F628558%2FRomelu-Lukaku-Stormzy-Manchester-United-Everton-football-Wayne-Rooney
I wouldn't find it funny either. Yes they might have a resemblance, and even Stormzy himself has previously pointed this out. Nonetheless, this is a national newspaper where there are dedicated teams to proofing and editing. You can't help but notice that this probably wouldn't have happened if the two people in question were white and many people are pointing out that the blunder is racist, adding that Stormzy is entitled to his rage.
Nah it's racist, you're absolutely entitled to your rage. A national paper is not a blog. People proof read and edit and no one realised?

— Tito.M.W (@UnorthodoxTito) July 10, 2017
The Irish Herald were quick to apologise, with Alan Steenson, editor, saying:
Hands up, we got it badly wrong.

Earlier, we made an error with a picture of Romelu Lukaku that wasn't him. It was Stormzy.

To be honest, we are totally embarrassed and want to say sorry to all involved and to our readers for the error.

We will keep our eye on the ball in future.
They should be embarrassed. It's bad enough that they made such a monumental mistake, but then to piss off Stormzy – the UK's most loved man – takes fucking up to a whole new level.
Still, it's not quite as bad as this publication that accidentally ran the headline 'Kill All The Jews'. The editor blamed it on being hungover.