Stormy Daniels seems determined to milk her story about having sex with Donald Trump whilst he was married to his wife Melania so much so that she's actually now writing a book about the experience. Well maybe it's about her life but I imagine the main talking points are going to be about her alleged affair with Trump.
Featured Image VIA
Anyway, it'll be no surprise to hear that she goes into detail about getting boned by Trump and the Guardian has kindly serialised this section so that we don't have to buy 'Full Disclosure' and read about the rest of her silly life. Here's what she had to say: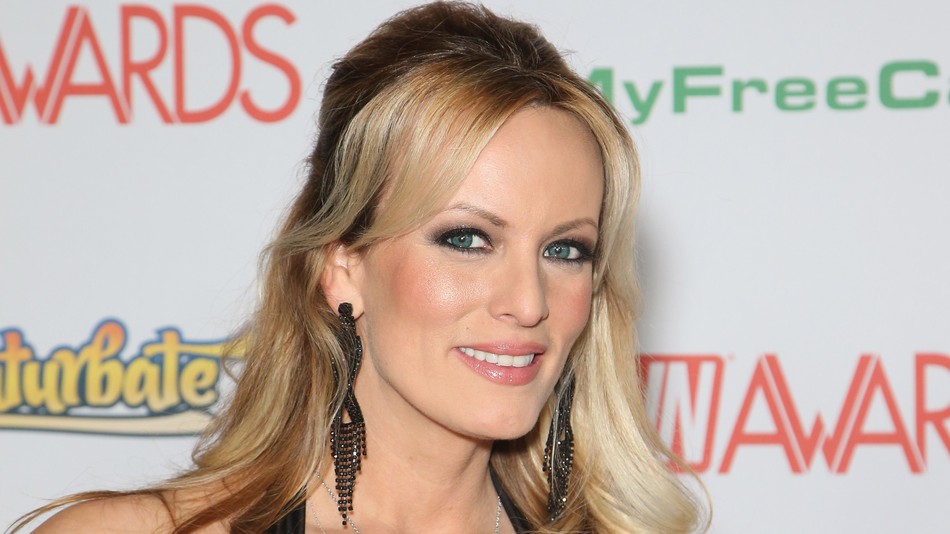 He knows he has an unusual penis. It has a huge mushroom head. Like a toadstool

I lay there, annoyed that I was getting fucked by a guy with Yeti pubes and a d*** like the mushroom character in Mario Kart…

It may have been the least impressive sex I'd ever had, but clearly, he didn't share that opinion.
Lol. I dunno what's funnier there though – the fact that Trump has such a weird looking dick or that Daniels let herself get fucked by it anyway even though she didn't really want to at all. I suppose she's made a whole heap of money off it so it isn't all bad.
If you're interested in the book, it comes out on October 2nd and is said to feature a whole host of tales about Stormy's career in pornographic movies and strip clubs. Maybe it will actually be worth a read then hey?
For more of the same, check out this weird picture that Jim Carrey of all people decided to paint of her. Why?