Friday night saw a killer line up at the THE NEST (the newly revamped venue at the old Bardens Boudoir). Sickchirpse.com was offered guestlist and some drinks tokens to pop down, and thought it would be rude not to have a look.
We turned up looking like the two guys from the Social Network only to be confronted by a restless queue and bouncers struggling to control the madness. The raving crews had evidently turned up en masse to see MS DYNAMITE-EE-EE and MOSCA rip shit up. The queue outside was hectic, but we just bowled right in like Chelsy Davy and Prince Harry into a West London members club.
It was our first time attending the newly revamped nest and we were immediately impressed with how spacious it was in comparison the relatively cramped Barden's Boudoir. We also really liked the neon signs advertising $ex and smut that were dotted around the venue.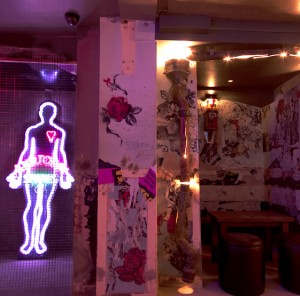 Needless to say, Ms Dynamite was the main attraction and the place got pretty packed at her performance. The sound quality was on point all night, and really enhanced MOSCA's set, who absolutely smashed it. Make sure you check him out at the first Sick Chirpse party at the end of the month.
All in all a good night out. 4/5
For more info on Stop Drop Roll and The Nest, check out The Nest's Facebook page.