Being burgled absolutely sucks – I remember one time when my car, laptop and iPod all got stolen in one fell swoop – and it's something that you definitely don't want to happen to you. This article might just be able to help you with preventing that.
Featured Image VIA
Apparently burglars are all in it together and are leaving signs outside houses that are empty all day to indicate that they're safe to burgle. The scout poses as a charity shop worker and tries to deliver a bag to said house – if nobody is in then they leave the bag underneath the car alongside the weird stones that you can see above. Once they're there, nobody is safe.
Here's what Nick Gough, the area co-ordinator for Portishead's Neighbourhood Watch – where this seems to be going down a lot – had to say about it:
This alert should not cause you undue alarm but is a reminder to stay vigilant.

We believe certain roads in Portishead are being targeted by burglars because of suspicious activity detected over the past few days.

There are reports of a male leaving white stones outside of various properties.

These distinctive stones are believed to have been left outside of properties which look unoccupied.

This includes stones being left under rear tyres of some cars, possibly to act as a test for homeowner activity at the address.

The male placing the stones is delivering charity bags for unwanted clothing.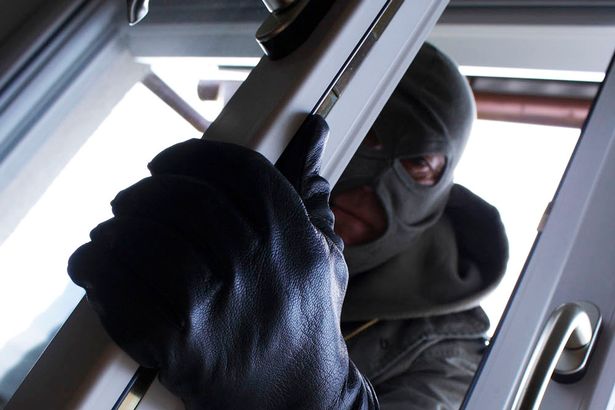 Police patrols in the areas currently affected have been increased but please be vigilant.

If you have received these leaflets/charity bags and/or you have found white stones outside of your property or by your vehicle please contact 101 and let the police know.

Tell the operator to tag your call as 'Portishead NHW intel'.
OK, so maybe this isn't so much of a problem if you don't live in Portishead, but if robbers are employing these tactics there and it's working then it might not be so long until they're rolled out for the rest of the country. Just stay vigilant about these things, as always.
For more robberies, check out this guy who is pretty much the dumbest criminal in history. Seriously.