During WWF's attitude era, Stone Cold Steve Austin was the elegant purveyor of two cans: Steveweisers, and whoops.
Now the toughest S.O.B. in the WWF is opening up a new venture, into the craft ale industry.
After an interview on his (incredible) new podcast with Rob Croxall of the El Segundo Brewing Company, Austin and Croxall embarked on a mission to create the ultimate India Pale Ale.
But don't expect The Texas Rattlesnake to be rocking one of those painful-on-the-eyes topknots or shaving with a cut-throat any time soon, because this ain't no bespoke commodity of artisan hipster decorum.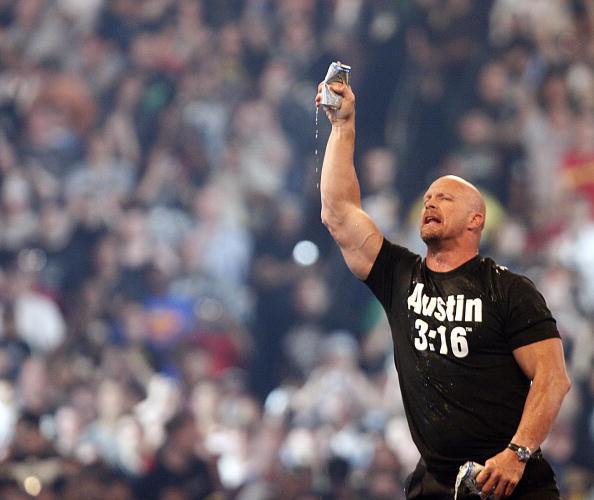 This is Steve Austin's Broken Skull IPA.
WHAT?
This is ' One Bad-Ass Beer'.
WHAT?
This is 6.7%abv of the damn finest mix of hops you ever done seen.
And I guess that's the bottom line.
http://media.giphy.com/media/qiSGGu0d2Dgac/giphy.gif
If you old school wrestling heads want to realise your true age, check out this photo of Shane McMahon taken at the spectre premier this week.