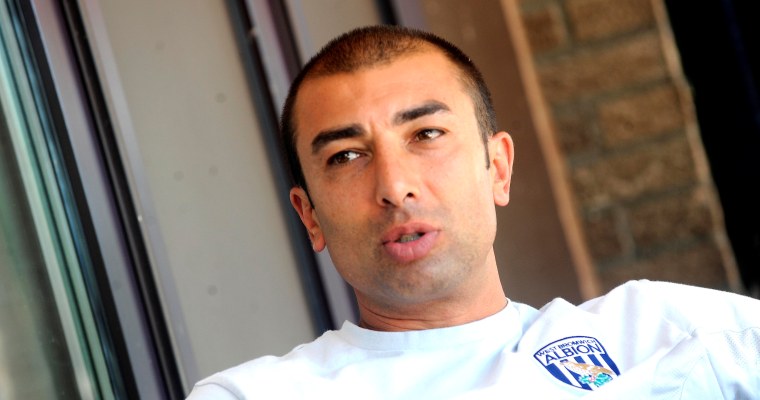 Today's armchair review comes from St Andrews via the comfort of my own home. Last night was, of course, the FA Cup fifth round replay between Birmingham City and Chelsea. The pre-match build-up was about Chelsea and their recent sacking of manager Andre Villas-Boas. How would they react? ITV's answer to that question was to show footage of the players dicking about when they should have been warming-up.
I'm really not a fan of ITV's football coverage and have always found it rather tepid. However, signing Roy Keane up to be a pundit is a masterstroke. He is the perfect foil for Mr Bland himself, Gareth Southgate. Sure, he often acts high and mighty and gets a bit melodramatic but he hit the nail on the head when he saw the Chelsea players' carry-on.
I can't imagine being labelled a disgrace by one of the greatest ever Premier League midfielders is going to go down too well in the Chelsea dressing room but it's about time these ever-so-fragile Chelsea egos took a bashing by high profile figures in the footballing world. What I really admired was how resolutely he stood by his point despite Adrian Chiles flimsy attempts to defend the Chelsea players.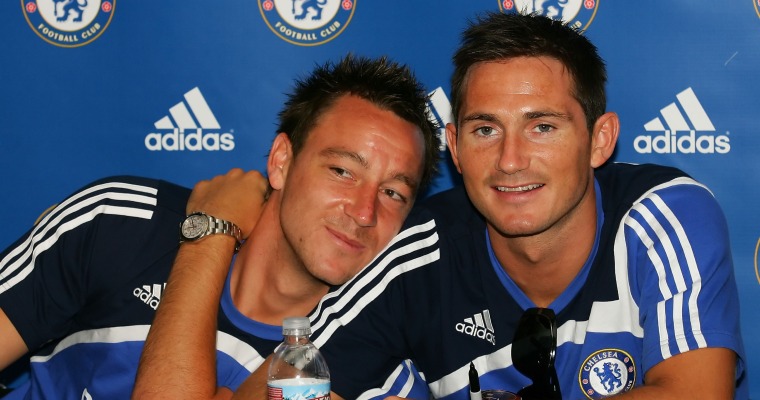 Just a side note, if I was stand-in coach, Roberto Di Matteo, I'd have been screaming my bollocks off if my players were foregoing the pre-match warm-up in favour of school yard pranks.
Before the game, I was expecting Chelsea to turn Birmingham over. This wasn't because I thought Birmingham were a bad team, just that you often find footballers miraculously find form once they have successfully ousted a manager that they didn't get on with. For that assumption, I must apologise. Birmingham performed extremely well and there were periods when it was hard to tell which team was the Premier League side.
The game started brightly i.e. the first five minutes. Mata had the chance to square to Kalou or shoot but went for the latter. Kalou wanted to know why he didn't pass. My theory is that Mata probably didn't have faith in a guy who has been at Chelsea for six years and never been more than a bench warmer.
Birmingham then steamrollered down the other end and forced a corner. The corner didn't come to much and there was really nothing to talk about, in terms of interesting football, for the rest of the half.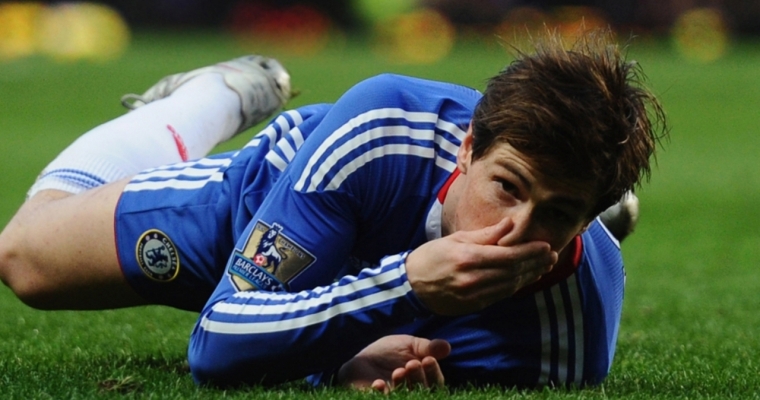 Fernando Torres had a horror show during the first period. It was a sad tale of poor passing, scuffed shots and being dispossessed far too easily. Towards the end of the half, we saw a glimpse (I mean glimpse, blink and you'd have missed it) of Torres at his best where he expertly turned a defender. The resulting shot though was typical of the Fernando Torres of today i.e. shit.
A lot of Chelsea's attacking play in the first half didn't come to fruition due to some ruddy, bloody good Birmingham defending. The likes of Mata, Ramires and Kalou would make darting runs and in seconds would find that they'd been shepherded into a corner away from goal. The Birmingham goalkeeper had very little to deal with in the first half as a result of the excellent work done by the four players in front of him, who, I am reliably told, are Birmingham's second choice back four.
Birmingham's player of the first half had to be their lump of a front-man Nikola Zigic. While I was living in Spain a couple of years ago I saw Zigic play against my team Real Valladolid, while he was at Racing Santander. All game he bullied our defenders and used his incredible size to his advantage and ended up playing a huge role in Santander coming from 2-0 down to win 3-2 that day. The first half yesterday, much like his performance in the Carling Cup final last year, reminded me of the Nikola Zigic I saw for Santander. Just making a nuisance of himself, and walking around with an attitude of 'yea I AM bigger than you therefore I AM better than you.'
Zigic was in the wars and had two clashes with David Luiz in as many minutes. The first challenge, he made a bit of a meal of it and wasn't entirely injured like he'd have had you suggest. This point proved a minute later when we saw his reaction at being genuinely injured. He was on his feet, blood pouring from his eyebrow, trying to remove the head of his aggressor.
Shortly afterwards, he went in for a challenge with Gary Cahill, which replays showed was a genuine attempt at winning the ball, he wasn't looking at the Chelsea player and his studs weren't high. The only criticism of the challenge was that he went in at some speed, that is it! The ITV commentary team however, would have you believe he had jumped 6 feet in to the air before taking Cahill out just below the knee. He didn't. The yellow card he received was a fair outcome.
Zigic even had an effort on goal in the first half. Often criticised for his lack of goals he brought a truly great save out of Petr Cech, his looping header being tipped over the cross bar for a corner.
As the half-time whistle went, I was wondering how I'd get through another forty five minutes (plus extra-time, perish the thought!) of this dross, a situation made worse by the fact that I didn't have access to what sounded like a great game at the Emirates in the Champions League. I was watching that match on Twitter, and when a micro-blogging site broadcasts better football (through tweets of 140 characters or less) than an established TV channel, you know you're watching a poor game.