It's been pretty quiet on the 'Making A Murderer'/Steven Avery front for the past few months now, but it turns out that his lawyer Kathleen Zellner was waiting for the right moment to drop this absolute bombshell.
Featured Image VIA 
Zellner presented a motion for a new trial this week which included a 1,250-page post-conviction filing containing sworn affidavits from 10 law enforcement, legal profession, medical and scientific experts. Key to this file was the notion that there was substantial evidence that Theresa Halbach's ex-boyfriend Ryan Hillegas could have actually been her killer.
This evidence is detailed below – Zellner is keen to stress that a new trial doesn't necessarily mean that Hillegas (pictured below) has to be found guilty, it just needs to cast significant doubt in the jury's mind that Steven Avery did it. Some of this evidence is circumstantial, but it would certainly give you something to think about if it was presented to you (these are all quoted from Kare11.com):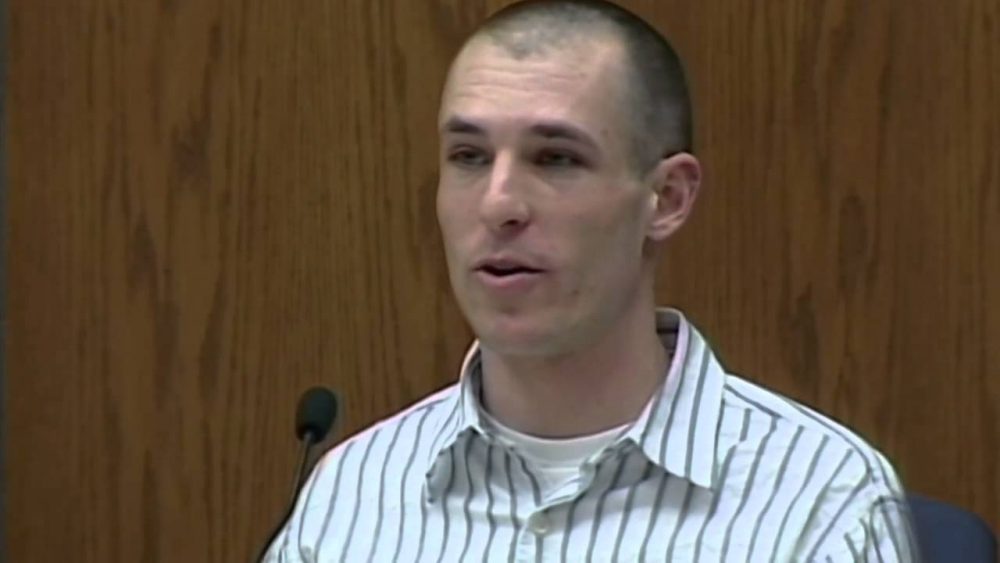 1. No alibi for time of murder

During Avery's trial, Hillegas testified that he last saw Halbach on Oct. 30, 2005, but claimed he did not remember what time he visited her property.

"I have seen no evidence that he offered an alibi or any sort of statement regarding his activities from Oct. 31, 2005, to November 3, 2005. Nor have I seen any evidence that the authorities ever asked him to do so," said Gregg McCrary, a retired FBI agent.

2. Spearheaded searches for vehicle

During his initial conversations with law enforcement, Hillegas did not reveal he and Halbach previously dated for about five years. Instead, he gave the impression he was only a concerned friend.

"Mr. Hillegas injected himself into the police investigation by taking an active role in the volunteer search," McCrary wrote. "He gave a female volunteer searcher (Pam Sturm) a camera and a direct phone number to the sheriff (Jerry Pagel)."

On Saturday morning, Nov. 5, 2005, Hillegas mobilised a volunteer effort sending dozens of people out into the surrounding area to locate his ex-girlfriend or her vehicle. It was only after most of the searchers left the property when former private investigator Pam Sturm showed up. Sturm conferred with Hillegas and Scott Bloedorn, a close friend of Hillegas, who lived with Halbach at the time of her disappearance. Sturm proceeded to drive to the Avery Salvage Yard. She walked straight to the back of the property and quickly found the missing RAV4 covered with tree branches.

"It appears that he directed her to the area where the victim's vehicle was located," McCrary stated, referring to Hillegas.

3. Gave police erroneous information

The discovery of a broken blinker light on the driver's side of Halbach's vehicle became one of the most overlooked clues in the Halbach investigation.

The broken blinker turned up inside the cargo area. Hillegas "also appears to have misled police when he told them that Ms. Halbach had damaged the front driver's side of her vehicle months before her disappearance, had filed an insurance claim for that damage and had taken the cash payout without repairing the vehicle," McCrary wrote. "However, it appears that particular damage was done more contemporaneously with the crime and a check with Ms. Halbach's insurance company revealed that she never filed an insurance claim for the front-end damage."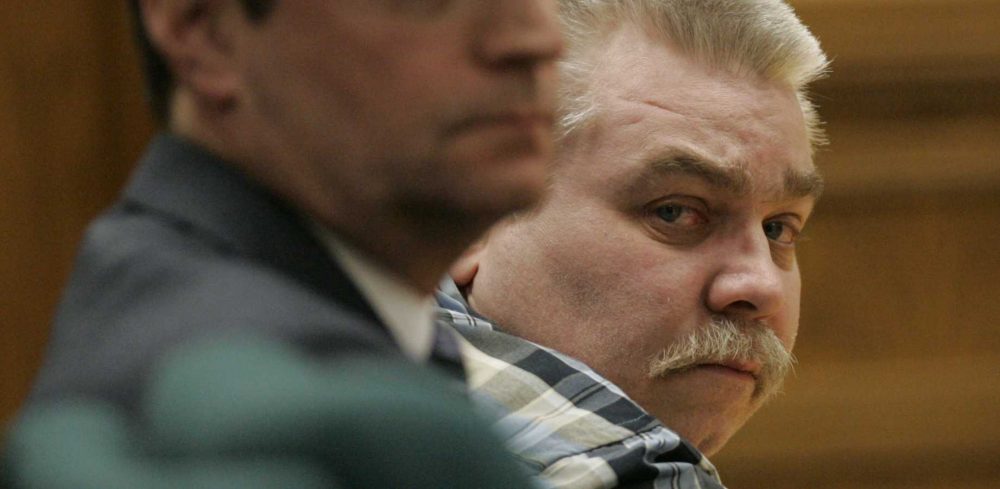 4. Used a fake name to search near Avery Salvage

"On at least one occasion," McCrary stated, "Mr. Hillegas had misidentified himself as Mr. Kilgus to gain access to the Avery property. Regardless, the authorities allowed Mr. Hillegas multiple entries to the Avery property while it was under police control."

During the weekend of Nov. 5-6, 2005, law enforcement officials recovered no major physical evidence to Steven Avery as the killer, despite a massive police presence meticulously canvassing the 40-acre property soon after the RAV4's recovery.

"On Nov. 7, 2005, the day before the victim's burned bones and electronic devices were found in Mr. Avery's burn pit and burn barrel, Mr. Hillegas entered the property without signing in at the command post," McCrary stated. "There is no way to know exactly when he entered the property, or how long he had remained, but it might explain how, despite previous searches of that property, that the victim's bones were not discovered until Nov. 8, 2005. At the very least, this type of unauthorised entry to a restricted crime scene violates proper police practices and risks contaminating the scene."

5. Accessed Halbach's phone records after she disappeared

At Avery's trial, defense lawyers Dean Strang and Jerry Buting asked Hillegas about gaining access to Halbach's phone records. Hillegas testified he managed to correctly guess her username and password.

"There is evidence that voice messages were deleted from Ms. Halbach's voice mailbox after her death and before law enforcement initiated their missing person investigation," McCrary stated. "Mr. Hillegas is one individual who knew Ms. Halbach's username and password and assisted law enforcement in accessing her Cingular Wireless account to obtain a list of her phone calls during the relevant time period."

6. Involved in abusive relationship with victim

Zellner's investigators determined Halbach had severed romantic ties with Hillegas, who still remained a constant presence in her life. "She sustained both verbal and physical abuse in her relationship with her ex-boyfriend," McCrary wrote. "At the time of her death, the ex-boyfriend was unemployed, lived close by and visited her home frequently."

7. Sustained injuries to his hands during time frame of murder

Dr. Larry Blum, a pathologist from Rockford, Ill., reviewed television news footage showing Hillegas with several scratches to his hands as he was organising volunteer search efforts. "It is my opinion, to a reasonable degree of scientific certainty in the field of forensic pathology, that Mr. Hillegas' right hand… appears discoloured… the abrasions I observed on the back of Mr. Hillegas' left hand are consistent with scratches inflicted by fingernails."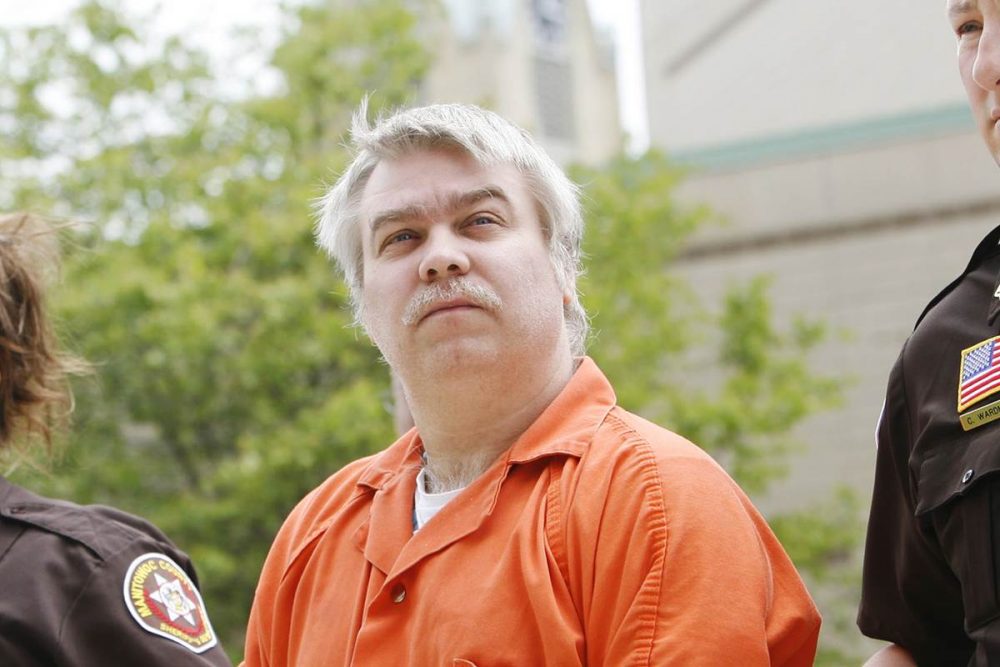 I mean yeah, a lot of that is circumstantial, but all together it certainly becomes more and more suspicious doesn't it? And as per Zellner's remit, it's certainly enough to cast doubt on whether or not Steven Avery was the murderer. Although there was a shitload of evidence like that in the first trial, so maybe even this won't be enough to get him out?
Either way, it's a bombshell in the case. Stay tuned to see how it pans out, and if you need to catch up on all the other shit that's gone down since 'Making A Murderer' was released, then click here. There's a lot going on.