Making A Murderer's Steven Avery is getting married to a blonde from Las Vegas, who he's met in person just once.
Featured Image VIA
Steven got engaged to legal secretary Lynn Hartman after meeting her 2 weeks ago, although they've been 'dating' for 8 months – virtually all over the phone.
The relationship began with letters and phone calls, but they finally met up last week when she secretly visited him at Waupun Correctional Institute in Wisconsin, where Avery has been kept prisoner for the last 11 years.
Speaking from his prison cell, Avery says:
She's going to be my future wife, we'll be laughing forever.

I'm happy, she treats me decent, she loves me, she's kind of spoiling me right now. I just want to be happy and enjoy my life, I think I did enough time
The 53-year-old was sentenced to life without parole for killing 25-year-old photographer Teresa Halbachin in 2005.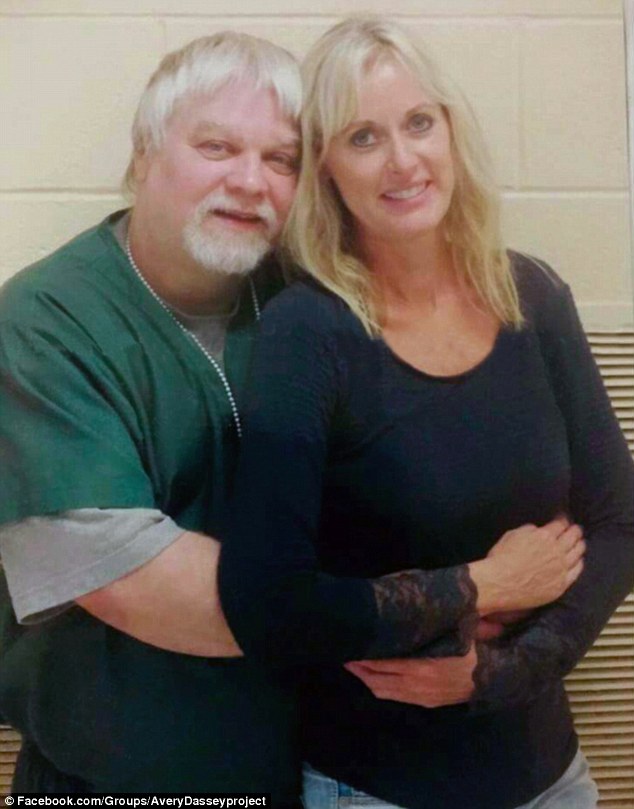 So this is marriage #2 for Steven Avery, which means he'll be married more times than he's murdered people. He did just murder one person, right? I can't seem to recall all the details from Making the Murderer aside from the part about Avery throwing a cat into a fire and not owning any underwear. That's a certified killer right there.
But still, if a convicted murderer can find love twice, then there's no reason you can't either. Good luck to him, and nephew Brendan too (if he ever gets out).