If there's one Australian person that's pretty much universally loved all over the world then it's the crocodile hunter Steve Irwin. RIP.
Featured Image VIA
It seems like he's not only loved around the world though, but also in his home country as someone has set up a petition to have his legend remembered in the appropriate way by placing his face on their banknotes. A guy called Kyle Ryan wrote the following: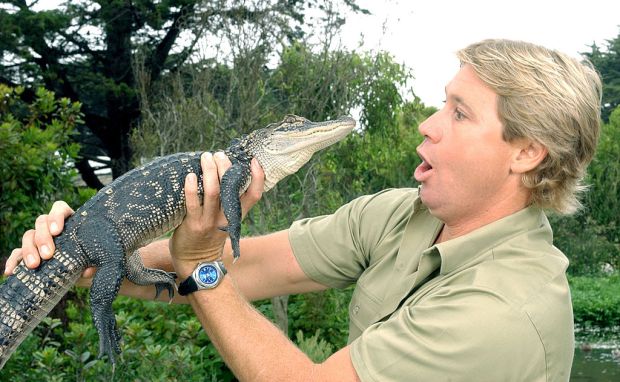 It's about time we paid our respects to the all-time greatest Australian bloke, Steve Irwin.

Let's make a change for something in the history of our country. It's been ten years without the Aussie icon and although he's been recognised in many ways I'd imagine we could all support the idea of going one step further (well deserved).

With a list a mile long of all the good Steve had accomplished in our world, let's show our appreciation to a great true blue Australian by putting Stephen 'Steve' Irwin on our country's currency.
Amen brother. At the time of writing, the petition has almost 24,000 supporters and only needs 25,000 before it's delivered in person to the Australian Royal Mint. I'm fairly certain people from other countries can sign it, so if you want to get it on its way then click here. I know I absolutely love the idea of chilling on the beach with a bunch of Irwins in my back pocket, don't you? To be honest though, this shouldn't even need a petition and should just happen.
If you haven't seen what Steve Irwin's daughter looks like now then click here. Total babe.