Norwich isn't famous for too many things other than Alan Partridge – maybe beating Bayern Munich back in the 90s? – so it makes sense to me at least that they would erect a statue honouring their favourite son and bizarrely this is kinda what's happened over there.
Featured Image VIA 
Sadly, the statue isn't the work of the local government of Norwich but instead fans Nick Dutton and Gavin Fulcher, who set up the brass statue in the the city centre overnight on Wednesday. Steve Coogan himself insists that he had nothing to do with it, although it's pretty convenient that it's appeared just as he's launched his new podcast.
Here's what he had to say about it: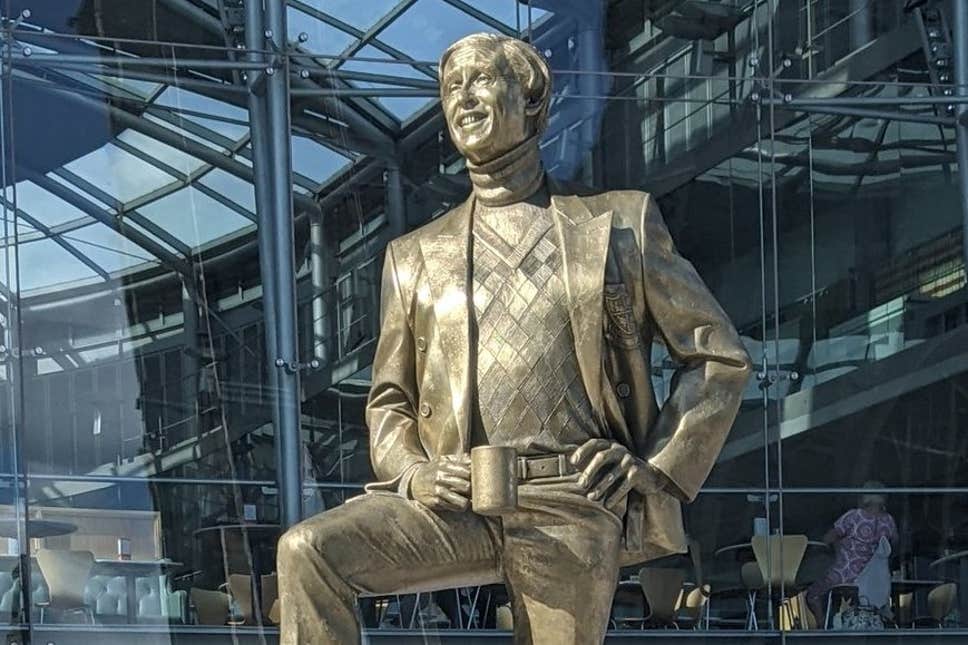 I was flabbergasted.

And it's cast in brass I think, which is fantastic and I hope it encourages people to put down their video screens and pick up a brass instrument instead, I think that would be a very good thing.

But I think it's superb.

I hope it gets a permanent place in Norfolk and Norwich, a country which I'm very fond of and got to know through Alan Partridge.

I heard rumours about it but it surpassed all my expectations.

I think it's quite magnificent.

I think the Norfolk tourist board should embrace it and make it work for them.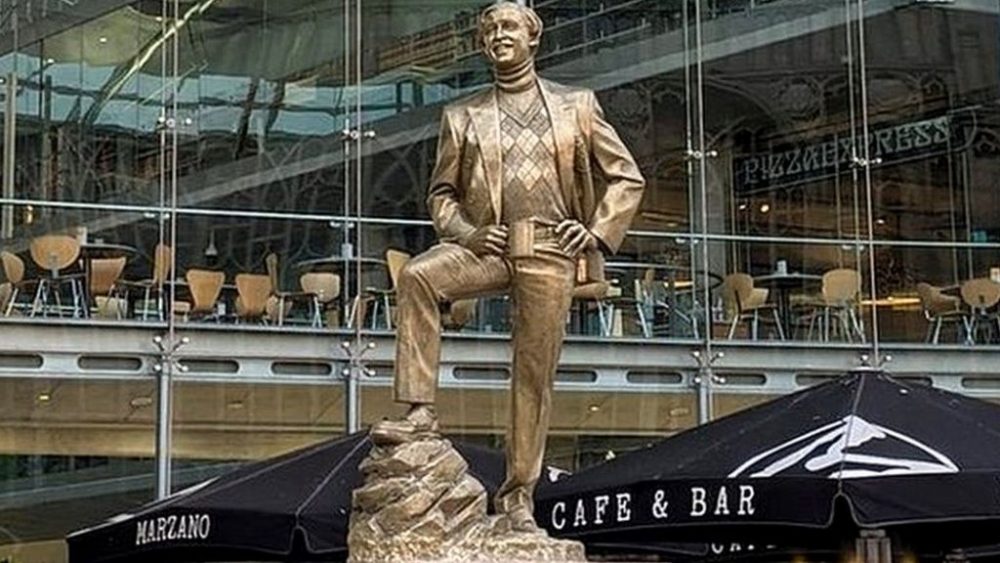 Yeah, I think I'm firmly behind that idea as well because honestly what else have they got to celebrate up there in Norwich? I certainly can't really think of anything and the statue looks great. I reckon some idiots would even travel to Norwich especially to get a picture with it. It's a no brainer.
As it stands though, the statue is going to be taken down on Sunday. Someone should really start a petition to keep it up or something.
For more of the same, check out this great game: Nigel Farage or Alan Partridge? Hours of fun.