Tennis bad boy Nick Kyrgios took on Greek heartthrob Stefanos Tsitsipas at the ATP cup earlier, and surprisingly it was the latter who ended up losing the plot and making a scene (probably because he lost).
Featured Image VIA
Here's what happened after Tsitsipas lost the first set to Kyrgios and accidentally ends up hurting his coach who is also his dad:
Tsitsipas smashes his racquet after losing the first set to Kyrgios.

In doing so, he clips his coach, who is also his Dad.

His mum then comes down from the stands to tell him off.

That's it, I'm an ATP Cup convert. Sign me up for it all. pic.twitter.com/EjDGMrj0S7#ATPCup

— Lachlan McKirdy (@LMcKirdy7) January 7, 2020
Ouch – got him pretty good too. Look at that bruise on his arm:
Ouch pic.twitter.com/sBvdYsYB3q

— Tim Callanan (@MrTimCallanan) January 7, 2020
The best part of course was Stefanos's mum immediately marching over and giving him an ear-bashing in front of everyone.
Good thing mum was there to save the day, look at his dad cowering in terror: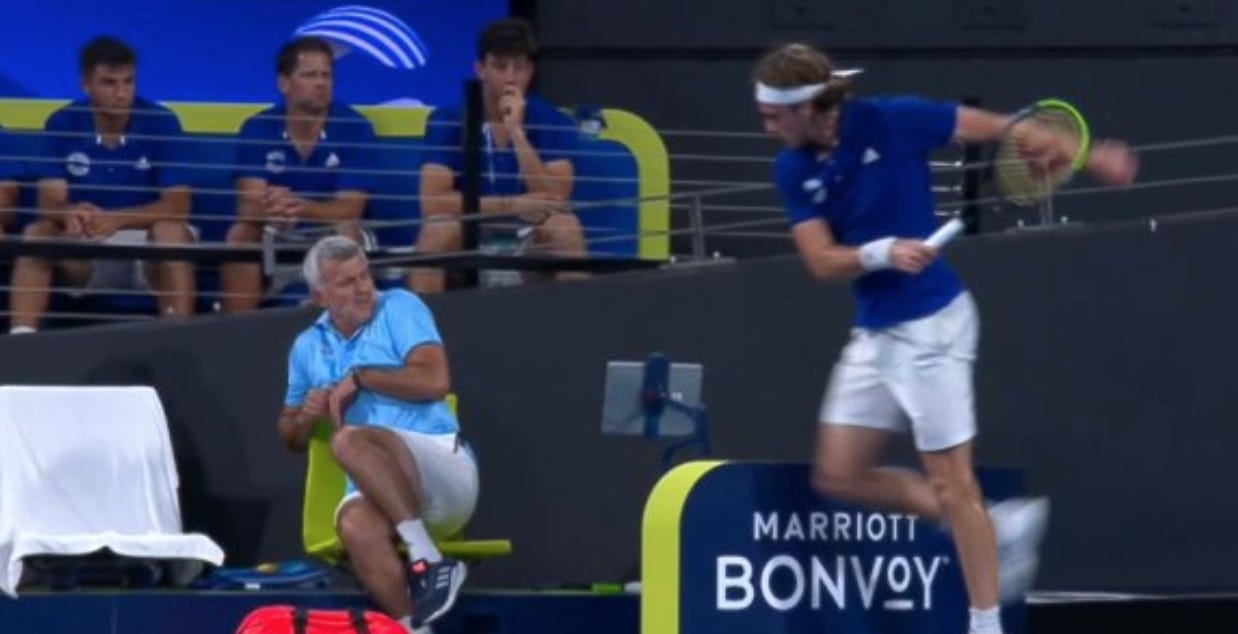 Here's how Tsitsipas explained the situation in his interview afterwards (unfortunately no word on what his mum said to him):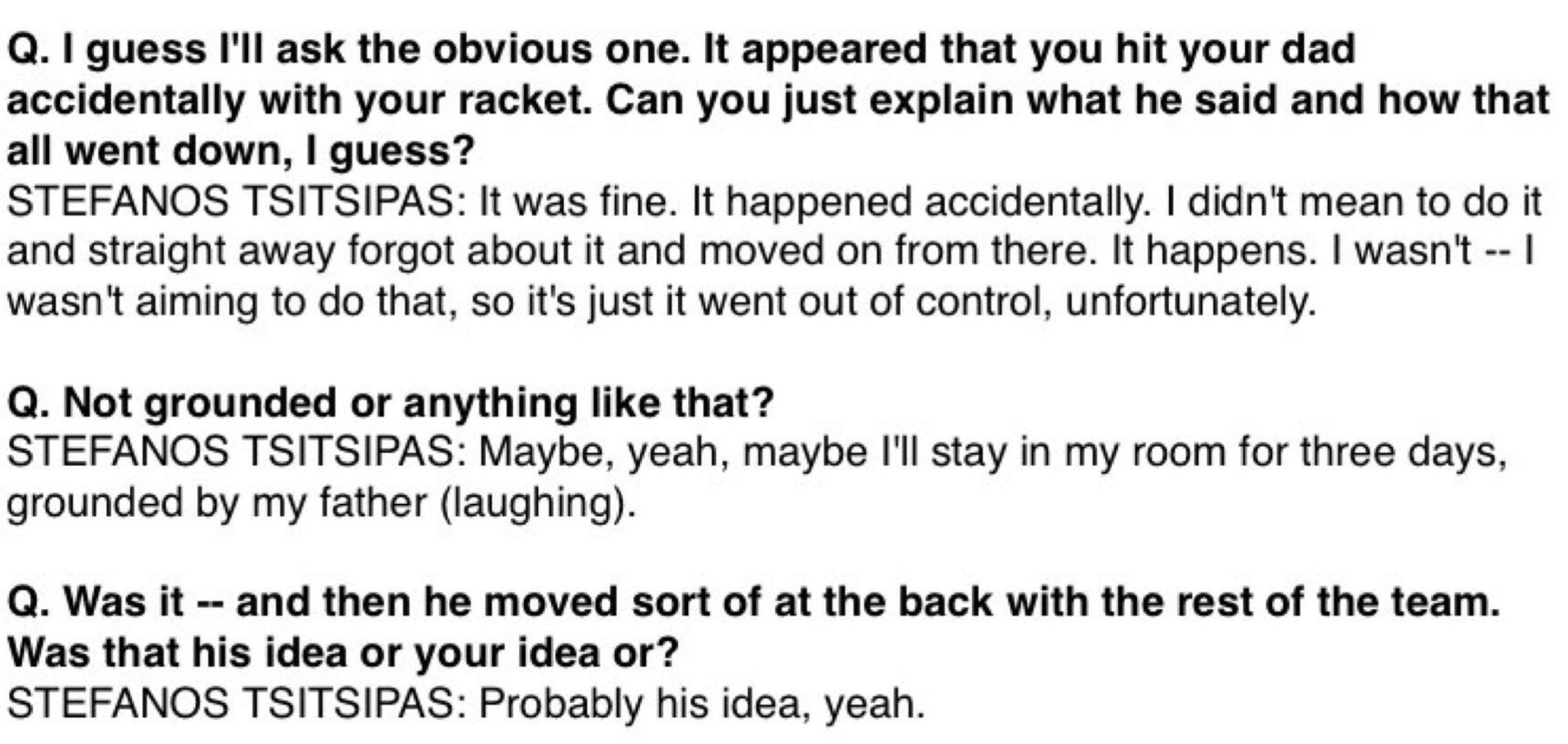 Amazingly, Kyrgios was cool, calm and collected through the winning performance while Tsitsipas came away looking more Kyrgios-like. Here are the highlights of the game if you're interested:
For the time Nick Kyrgios annihilated a reporter with a brutal comeback to his question, click HERE. Already a tennis legend.