Sriracha sauce has blown the hot sauce market on its head since its release a few years ago – you pretty much see it wherever you go now. I can't really remember a time when it hasn't been around if I'm honest.
Featured Image VIA
But anyway I digress – the real news is that the sauce brand has developed a new innovation to get all of that spicy goodness into your food. Called Sriracha Stix, the new product is a hip alternative to traditional marinades rubs and seasonings. You just grab your Stix (stick?) and rub it all over your meat, poultry or fish. Many people have already said that these Stix work better than your old fashioned options.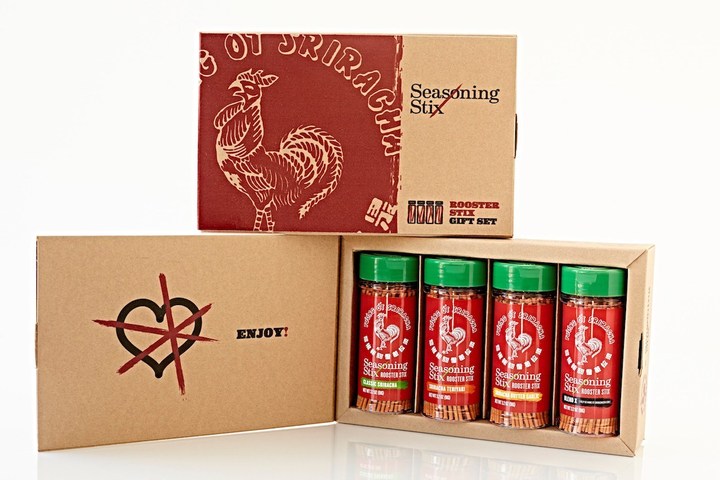 The Stix come in four different flavours for whatever mood you're in: Classic, Teriyaki, Garlic Butter and Blend X, which I assume is extra hot. They should be on general sale before the end of the month, but even better than that, you can receive a free sample just by clicking here. Yum.
For more Sriracha, check out the story behind the famous brand here. Inspiring.