I think it's fair to say people generally don't like condoms. I mean yeah they save us from unwanted pregnancies and diseases and whatnot, but we all know going bareback feels 100x better for both parties. Not to mention the whole process of stopping whatever you're doing to slip one on basically killing all your pre-sex momentum dead.
Featured Image VIA
Well that's all about to change thanks to some gal named Michele Chu currently studying at the Pratt Institute in New York. She's created a revolutionary spray-on condom named 'Girlplay' that basically works like deodorant — except you spray it on a guy's erect penis, wait 2 minutes for the liquid latex to form a "spray-on-bandage", and then you're good to go.
Girls can also spray Girlplay on their vaginas too.
Chu says:
These spray-on condoms are made for the perfect fit, and function like spray-on bandages in the marketplace today.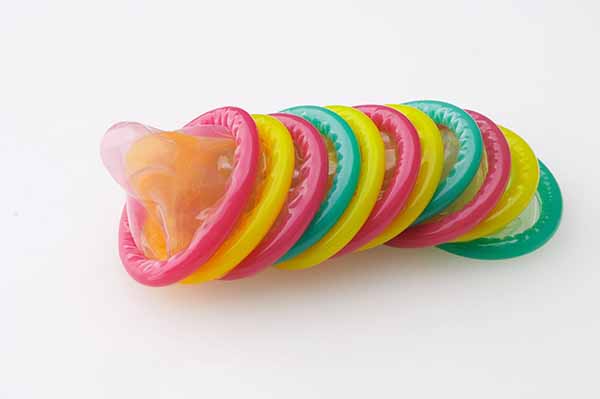 It remains to be seen how well it actually works but for now it's fairly exciting news. Anything that gives hope for a world with safe sex where you don't need the gross smell and feel of condoms. Then again you've got to test and retest these things for ages before you can convince everyone they won't make your dick/vagina fall off or stop working.
Still even if this takes a while to get to the mass market, it's not the only new product that's set to change sex and dating forever.