A Swiss millionaire's child has officially usurped this girl as the most spoilt brat on the planet.
The 20 year old kid set fire to his Ferrari 458 Italia, given to his as a gift from his dad, in hopes of using the insurance money to upgrade to a newer model. Get this though — this little prick already has 14 other cars at his dad's house that he's allowed to drive, in addition to a property portfolio worth $30 million and a monthly allowance of between $5,000 and $10,000.
The kid had originally gone to a car dealership a year ago to get his car valued so that he could trade it in, but upon realising the $193,500 quote wouldn't cover the cost of the upgrade, he had the genius idea to destroy his car instead for the compensation.
He roped in three accomplices, one of whom actually worked at the dealership, and they all crossed the border into Germany to put their plan into motion (they thought it'd be more low key there).
Unfortunately for them CCTV footage and phone recordings led investigators to the truth, and they were all arrested.
The prat was sentenced to 22 months probation and was given a fine of $33,000. He told the court he didn't have the courage to tell his dad that he no longer liked the car. His accomplices got 14-16 months probation.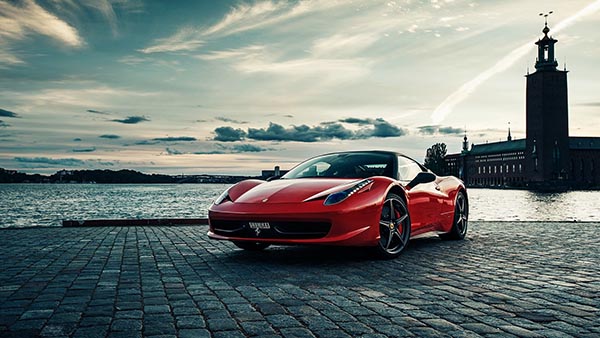 Image VIA
Just goes to show no matter how much some people have, they won't be satisfied until they have more. This kid had 14 killer cars to choose from. FOURTEEN. And yet he still wanted more. Rich people problems indeed!