Another huge point was scored by Marvel this week in the battle Vs DC after Spider-Man was seen breaking up a brawl in Times Square while Batman just stood there filming the incident on his smartphone.
Featured Image VIA
Straight up embarrassing…
Wow, just wow. It's bad enough that Marvel is killing them in the box office, but to see Spider-Man be the hero in real life while Batman acts like a casual bystander is just an awful look for the DC crew overall.
I mean just look at him…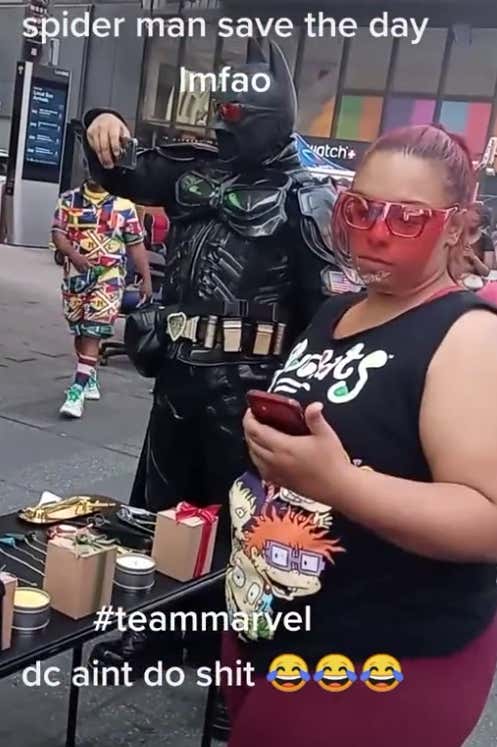 All Batman had to do was give the impression that he was interested in anything other than capturing some sweet viral footage and we might've even had an awesome 'Spider-Man and Batman team up to fight crime' story for the ages. But nope – no balls on him whatsoever. Just left Spider-Man to do all the hard work for him (and probably then demand money from everyone who took a video or picture of the incident). Gotta do better next time.
For the South Korean Spider-Man statue that caused controversy because its boner was pointing towards a kids' playground, click HERE.