Not sure why Spider Man needed such a prominent boner in this sculpture hanging off the side of the Busan shopping centre in South Korea, but artist Eunsuk Yoo has this week been asked to either remove the boner or take down the whole thing.
Yoo responded that a Spider Man sculpture with no boner isn't a Spider Man sculpture at all:
"I am the artist who made this piece. My reason for it was that I wanted to apply the natural physical phenomenon to a superhero and depict what's natural in the morning without lies and superficialness in a comical way."
☛ Watch Next: Spider Man Vs Batman & Robin In Real Life MMA Fight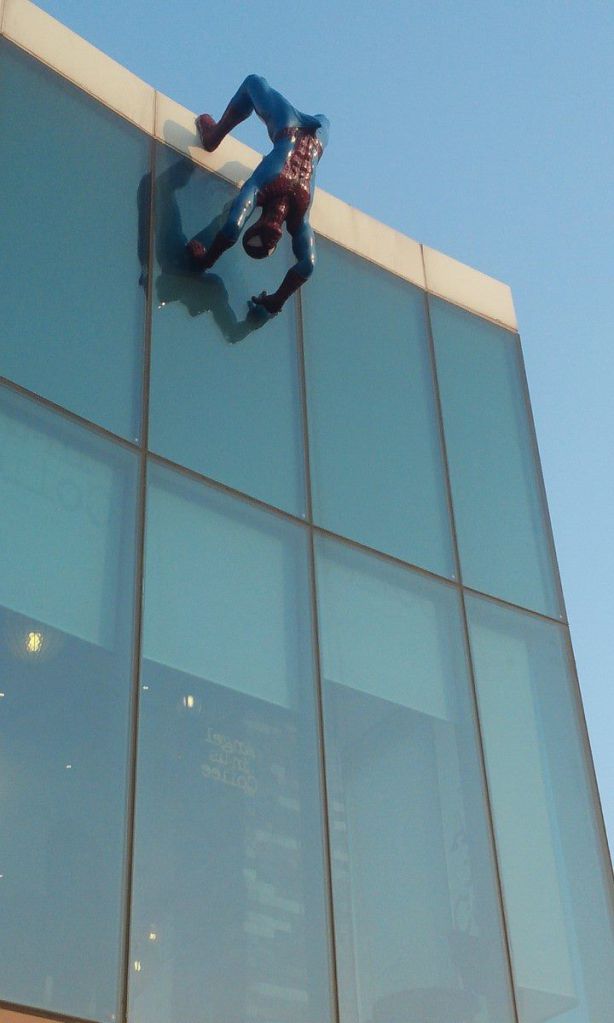 He continued:
"There have been some comments on various community sites and Facebook pages that this is lewd and a disgrace to the source material. Lotte Shopping Center has received many complaint calls this morning from a certain organization, and after their meeting, it was decided that I have to either modify or take the statue down. Instead of modifying my work, I've decided to take it down.
It was ok for about a year and now it has to be taken down due a sudden interest in the piece, which is sad. But I understand that a piece that could be potentially interpreted as lewd can be offensive at a place like shopping mall. It's disappointing, but I'll reach out to the public with a better work next time."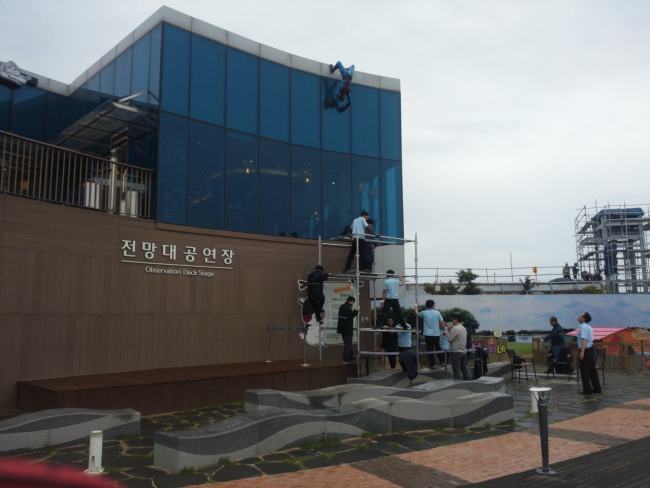 Pretty weird that it took people a year to start complaining. Was the kid's playground built after the sculpture was already in place? Whatever — still pretty cool that South Korea would have a Spider Man sculpture hanging off a massive mall in the first place, just crushingly disappointing that it's got to go.