If you grew up in the 90s then there's an almost 100% certainty that you watched and loved Space Jam. I mean there's pretty much a 100% certainly even if you didn't as well because how could you not enjoy a movie about Michael Jordan teaming up with the Looney Tunes to play some space aliens in a basketball match? They don't make them like they used to eh?
Featured Image VIA
Well actually they do kind of because the long awaited sequel has finally been announced and they've only gone and nabbed the biggest star in basketball to play the lead in it again. Replacing Michael Jordan will be Lebron James and joining him will be Ryan Coogler (Black Panther) as producer, while Terence Nance  (HBO's Random Acts of Flyness) will direct. Sounds like an all star crew (ugh cringe) there doesn't it? 
Lebron had this to say about the upcoming movie, underneath the cool promo shot they released for the announcement: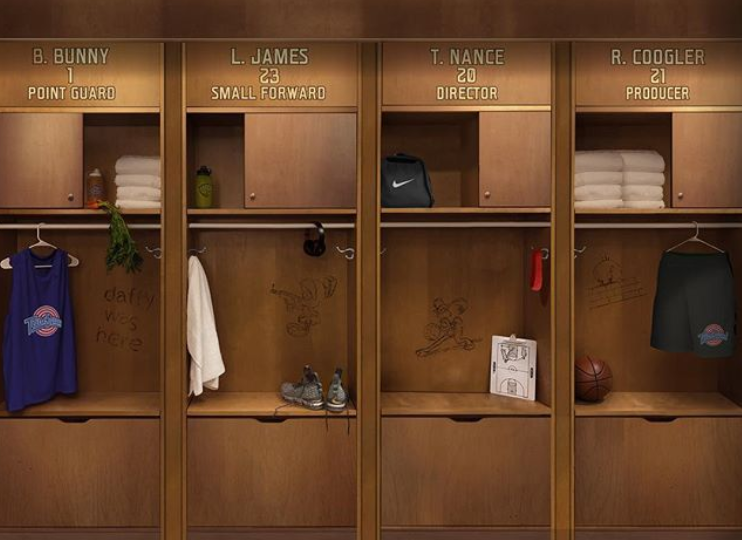 I loved Ryan's vision" for Black Panther. Growing up as a kid in Akron, Ohio, there were no black superheroes, so for Ryan to be able to bring that to kids, it's amazing.

The Space Jam collaboration is so much more than just me and the Looney Tunes getting together and doing this movie. 

It's so much bigger. I'd just love for kids to understand how empowered they can feel and how empowered they can be if they don't just give up on their dreams. And I think Ryan did that for a lot of people.
Once again, Lebron James speaking a lot of sense and proving that he's bigger than the sport that he's associated with and desperate to give something back to the community. I got a lot of respect for that.
As for Space Jam 2, it's due to start filming next summer in the basketball off season and will be released the following summer. No news as to if Michael Jordan will be returning but here's hoping because you know it would be sick to see him and Lebron bro-ing down and shooting hoops with the Looney Tunes against those pesky aliens. A boy can dream.
For more Space Jam, check out the original website for it. Yeah, for some reason it's still online and still works.