I wasn't really aware that Soulja Boy was still out there cranking that, but it turns out that he is and his life has taken a more sinister and violent turn since those days, if the current accusations against him are true.
Featured Image VIA
TMZ are reporting that on Saturday night Soulja Boy kidnapped a woman named Kayla that he was dating, then tied her to a chair with an extension cord and gave her a concussion. Sounds like an absolute nightmare if it's true.
Kayla says that the two had an argument at Soulja's house in the Agoura Hills at around 2:30 am and Kayla was asked to leave but clipped her car on Soulja's whilst she was backing it out, leading to renewed arguing between the two. It was here that Kayla claims that Soulja punched her to the ground and punched and kicked her whilst she was laid prone on his driveway.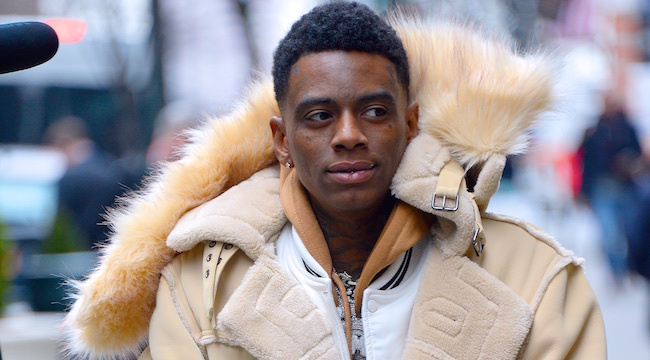 She's then saying that Soulja tied her up to a chair in his garage with an extension cord and left here there for six hours before releasing her. Kayla immediately went to the police and hospital and is claiming three broken ribs and concussion.
Well, I dunno what to make of that – it seems kinda ridiculous of this unknown woman to make it up if there's absolutely no truth to it, but people are always trying to make a buck these days. Soulja is currently on probation due to some weapons charges so isn't exactly the most innocent rapper out there though, so who knows? Wait and see with this one.
For more Soulja Boy, remember the time he went to the hood and got his phone story on his Instagram live video? Loser.