The 34-year-old son of a millionaire has been found guilty of murder after he killed his own father back in 2015. Why? Because his pocket money was cut.
Images VIA
The court heard how Thomas Gilbert Jr had shot dead his 70-year-old father, Thomas Gilbert Sr, in their family's Manhattan apartment back in 2015, then placed the weapon nearby to make it look like suicide.
Apparently the attack was made on the same day the hedge fund manager slashed his son's $1000 (£790) weekly allowance to $300 (£235) – an action he'd taken to try to urge Gilbert Jr to take responsibility of his own life.
Manhattan Assistant District Attorney Craig Ortner said:
(Gilbert Jr) rejected hard work, instead, preferring an easy life handed to him on a silver platter.
Instead of working hard to make his own money, the Princeton graduate used his father's money to enjoy a life of luxury.
When this was put to a halt and his dad made the announcement, Gilbert Jr searched on websites 'Hire-a-Killer.com' and 'Find-a-Hitman.com' before turning the gun on his dad.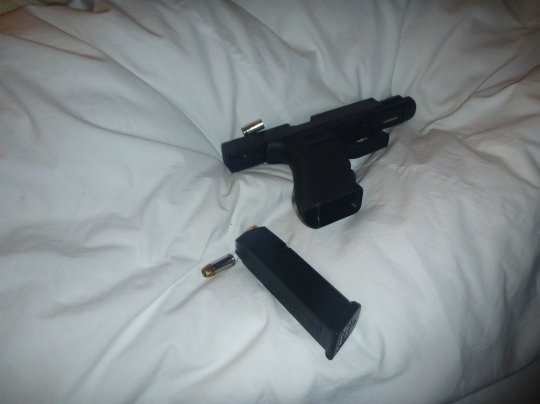 The victim's wife, Shelly Gilbert, was the one to discover her husband's body before calling emergency services. When police asked who shot her husband, she said:
My son. He's nuts, but I didn't know he was this nuts.
Although Gilbert Jr is now facing life in prison, his lawyer Alford Levine has argued his client is guilty by insanity, stating:
Tommy didn't understand or appreciate the consequences of his actions.
Whether this is the case or not is yet to be seen, and is something the courts will have to decide in August when he is charged. Either way, it wouldn't be that surprising if this guy scores highly on the psychopathic scale. To kill your own father in cold blood over money is a shocking example of selfishness, greed and ego run riot.
Same goes for this teen who killed her best friend after a catfisher offered her £7 million for the crime.