As you will know, yesterday morning a man named Darren Osborne, 47, hired a van and mowed down a group of Muslim worshippers in Finsbury Park.
Images VIA 
The attack was absolutely a terrorist one and overall it is an eye-opening incident that resulted from media hate-mongering towards the Islamic community. Sadly, one man was killed while another eight were injured.
Darren, who is from Wales, hired an £80-per-day van from Pontyclun Van Hire to carry out his attack. Richard Gear Evans, who is the son of the van hire company's boss, responded to messages of support on his Facebook, writing:
It's my dad's company I don't get involved, it's a shame they don't hire out a steam rollers or tanks could have done a tidy job then.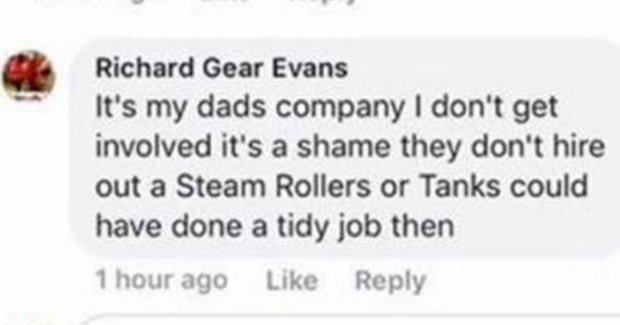 That statement is truly sickening – it's so worrying that people have this attitude in this country. It's completely wrong to consider Muslims in the same light as extreme Islamic terrorists and the fact that people now praise someone who carries out acts like Darren Osborne is truly shocking.
The internet has now lashed out at the "utterly disgusting" comments, with one person calling Evans a "hateful scumbag". Evans has also deleted his Facebook account since yesterday due to the devastating backlash.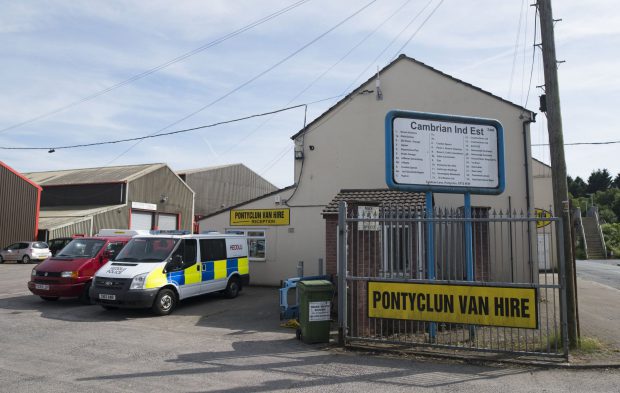 At least there was some justice in this situation, but unfortunately it's probably not going to change the racist views held by both Evans and Osborne.
To read more about why Osborne is an absolute cunt (his neighbour's words, not mine), click HERE.