Tinder is a weird and at times cruel world. Don't believe me? Just check out our best/worst conversations in the Tinder universe and you'll understand.
Images VIA
Unless you're good looking or good with a camera, chances are (especially if you're a guy), you're going to get swiped left without a second thought. Single entrepreneur Tom Thurlow was so fed up with this system that he decided to take matters into his own hands and create an app that is applicable to all the unattractive single people out there.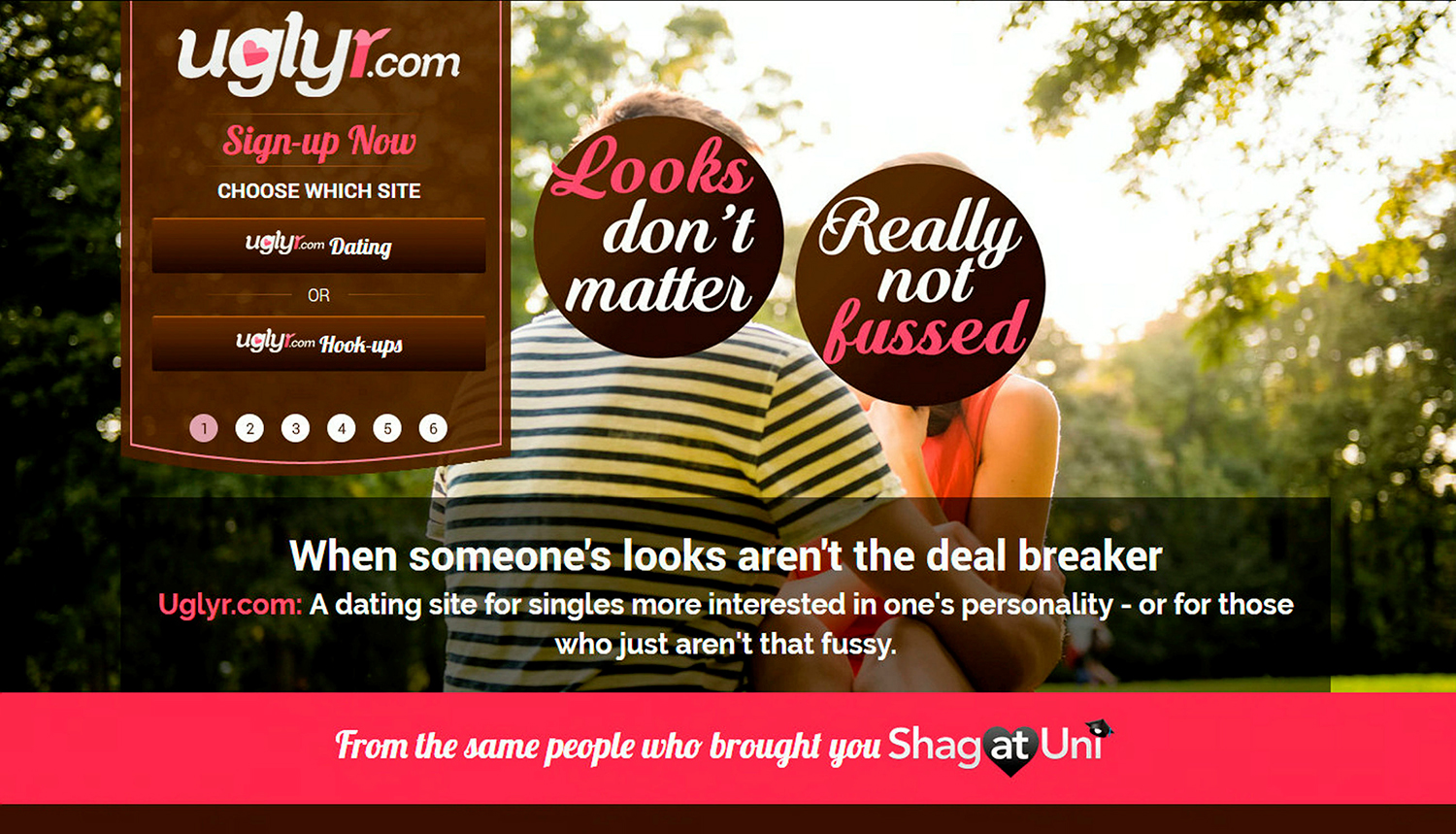 The site, Uglyr.com, has been created for people who aren't all that fussed when it comes to looks. It includes a section for people looking for something serious, as well as an area for:
Horny uglies who are looking for nothing more than a bit of no-strings fun.
Thurlow said:
Being attractive isn't an important thing in a relationship at all.

With Tinder, people will just swipe left, swipe left, swipe left. The harsh reality of it is that you will only be successful if you're attractive.

Ugly people don't get a chance to show their personalities at all. People are judging you solely by your looks.

People see it as a game. They log on every day and do their swiping but nothing comes of it because the users are so fickle.

There are so many websites out there for beautiful people, but they aren't a good way to find what you're looking for.

With Uglyr, ugly people will get dates – as will attractive people who don't want to date people just because of their looks.

There is no swiping or judging on looks. You have to message people and you have to start a conversation with them to find out what they're about.
So basically, he has just invented a regular dating site and put the word ugly in it.
Something tells me that Thurlow created this app to make a bit of cash rather than out of personal use because in reality, he ain't a bad looking guy. I mean, yeah, he isn't a stunner, but he doesn't look like the kind of guy that would get so many left swipes that he would be driven to start a whole business to counter it.
Either way, if you're sick of the whole narcissistic nature of Tinder and want a little break from it, maybe Uglyr is the way to go. Just don't let your mates see that you've signed up because you will never live it down.
Sounds like Tinder is a bit of a struggle, but it's still a much easier ride for a woman rather than a man.