With the recent vegan food revolution hitting pretty much everywhere in the country, it's very easy to think that most of the food you're eating is going to be really healthy because it doesn't contain any animal products – you would be dead wrong though, as a lot of the time vegan junk food is way worse for you than the meat alternative.
Featured Image VIA
Anyone who doesn't believe us need look no further than this 1000 calorie vegan burger that's on sale at The Counter House in Manchester for £12.50 and contains two southern spiced black bean patties, vegan cheddar, aubergine bacon, tomato, pickle and iceberg lettuce in a vegan sesame seed bun. Here's what 29 year old manager Jack Butler had to say about the creation: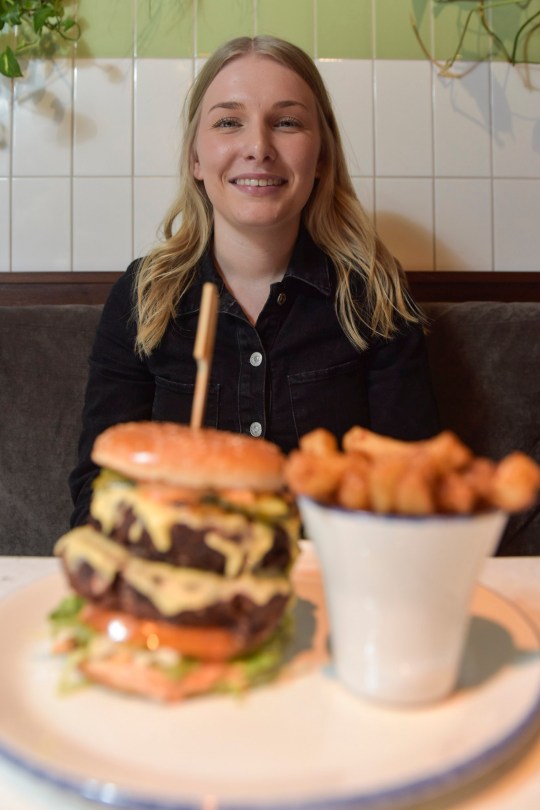 Anyone who says burgers are only for meat should try this one. It does look like meat and has the texture but its made entirely of beans.

It's our take on your usual burger and our vegan customers absolutely love it.

The customers absolutely love it, it's one of the favourite dishes but they definitely find it hard to finish.

We wanted to help people reset but there are so many reasons people are going vegan.

People are thinking about what they put in their bodies and taking care of the environment.

There are so many different variations of burgers anyway, whether its chicken, beef or beans – and this is our take on it.

We just want to give people a chance to reboot in January after overindulging on meat over Christmas.
I mean it looks pretty good and you probably won't even know that it was vegan when you're scoffing down on it, it's just a bit of a shame that the health benefits that were once associated with that lifestyle aren't as prevalent as they once were. Or maybe it's actually better because we all know junk food tastes the best and there weren't a lot of vegan options in that department for a long time? You decide.
For more of the same, check out this new vegan burger from TGI Fridays. Really weird one there.