Veganuary is in full flow and almost every major food retailer seems to be cashing in on the trend and releasing a new vegan dish to commemorate the experience.
Featured Image VIA 
Obviously most of the attention has been headed towards Greggs' new vegan sausage roll, but TGI Fridays has also decided to introduce a new bleeding vegan burger that looks like it might actually be pretty decent as it's as close to the real experience as possible. The burger is made from coconut oil, mushrooms, beetroot, herbs, plant proteins, and spices which gives it a succulent meaty 'bite' like the real thing and it even bleeds too thanks to the beetroot juice.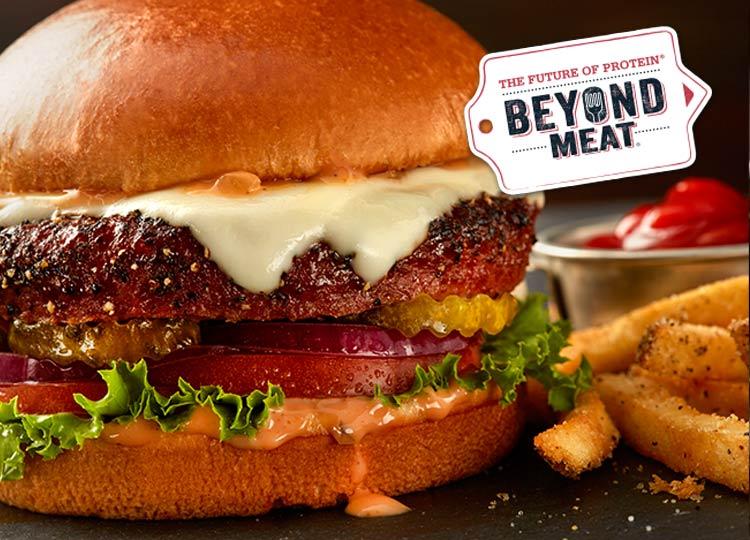 Looks pretty tasty. The burger is available in even single one of the 84 branches of TGI Fridays in this country right now and costs just £10.99 – it will surely be added to the rest of them pretty soon as well judging by the success of the burger in the states.
Personally I've never really understood the attraction of a vegan burger that tastes like meat and bleeds like meat as surely most vegans are vegans because they don't want to harm animals and the bleeding would just remind them of that? I don't think that burgers bleeding really adds anything to the meal when I have a real one either, so not sure why that's such a big thing, but hey at least it's out there and readily available for people to eat. More power to them. Hopefully I'll give it a try soon.
For more veganuary, check out McDonald's releasing their first ever vegetarian happy meal. Yum.