You can't really beat a good criminal mugshot so when you find the best ones in America you know that there are going to be some really special cases in there.
Images VIA
Thankfully this recent compilation that someone has created doesn't disappoint in the slightest. As you can imagine, there are the regular assortment of freaks, hicks and inbreds that populate middle America, all accused of some of the most bizarre crimes that you'll ever hear about.
Take a gander: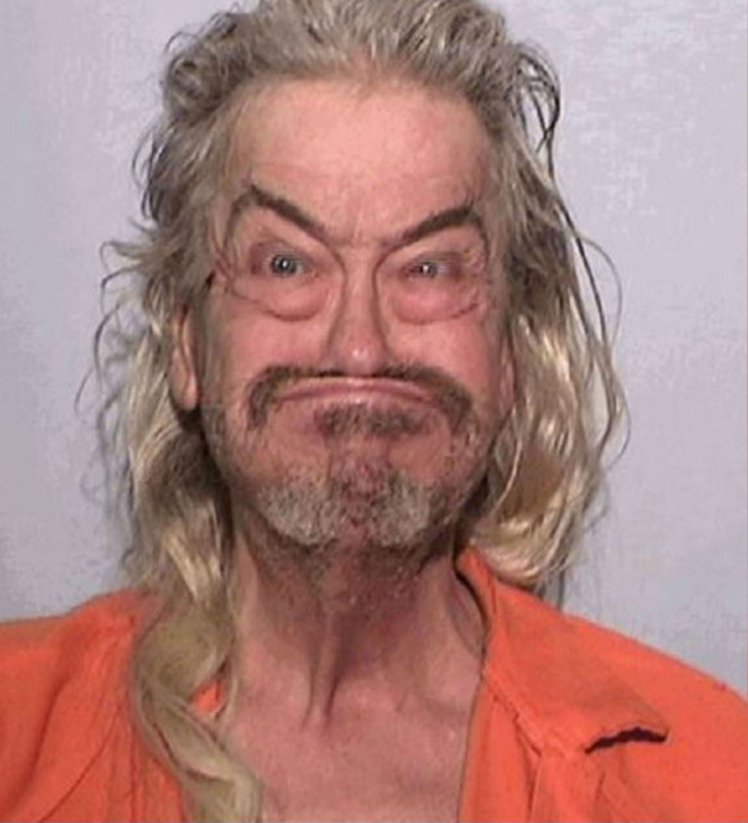 Noel D Dawson Jr was arrested for chasing a family member with a hachet in Ohio. Thanksgiving must be a real blast for those guys.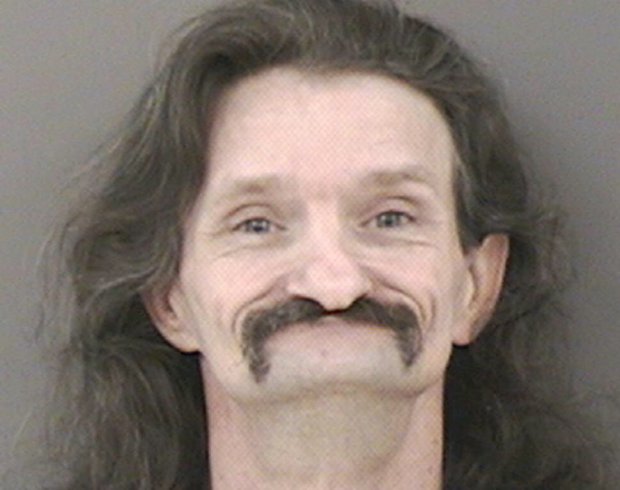 James Owings, pictured, was arrested in Oregon for driving with a suspended license. He was definitely up to something else though.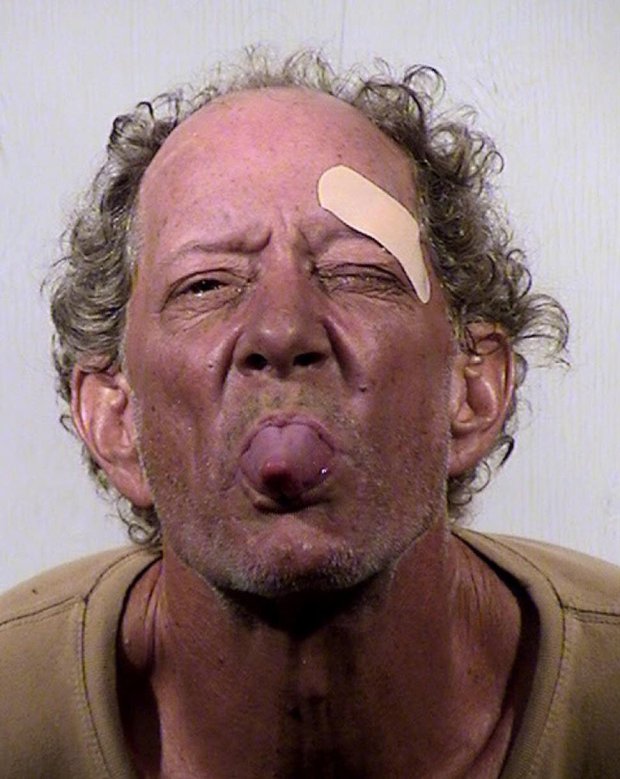 This man was arrested in Arizona for a failure to pay fines. Doesn't look like he was too happy about it.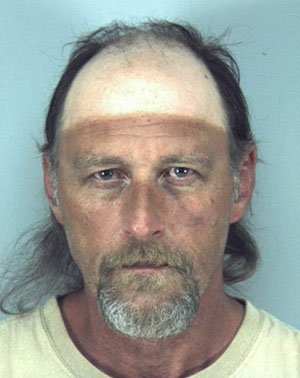 This guy obviously wears a cap all the time.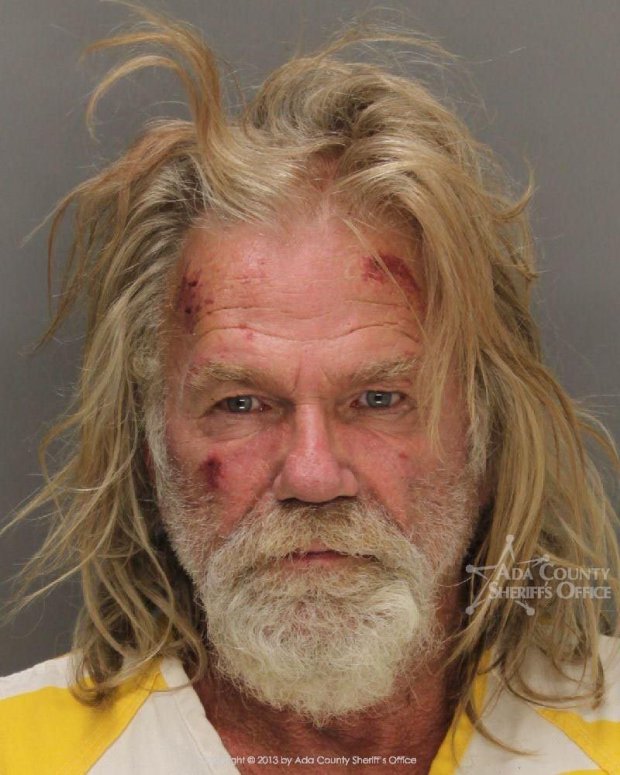 Not sure what this guy got arrested for, other than maybe trying too hard to look like Jeff Bridges.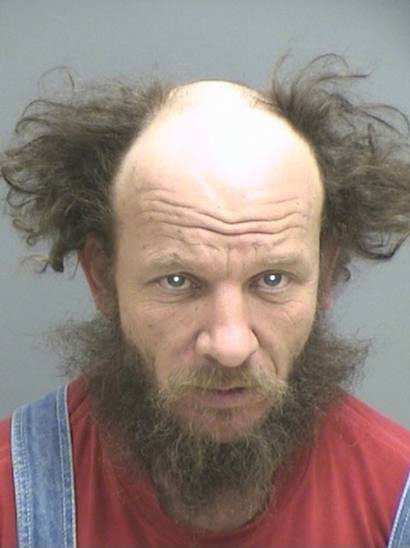 Michael Shoemaker was arrested in Glade Valley, Maryland after being accused of shooting at his son. Only in Maryland huh?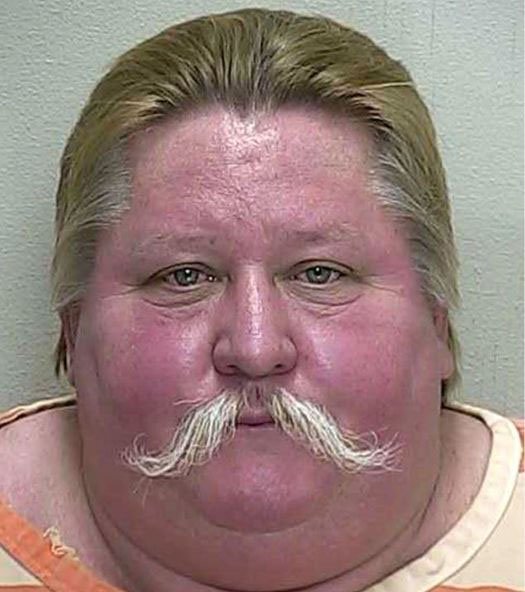 Luther Smith, was arrested in Florida for aggravated battery. That moustache though.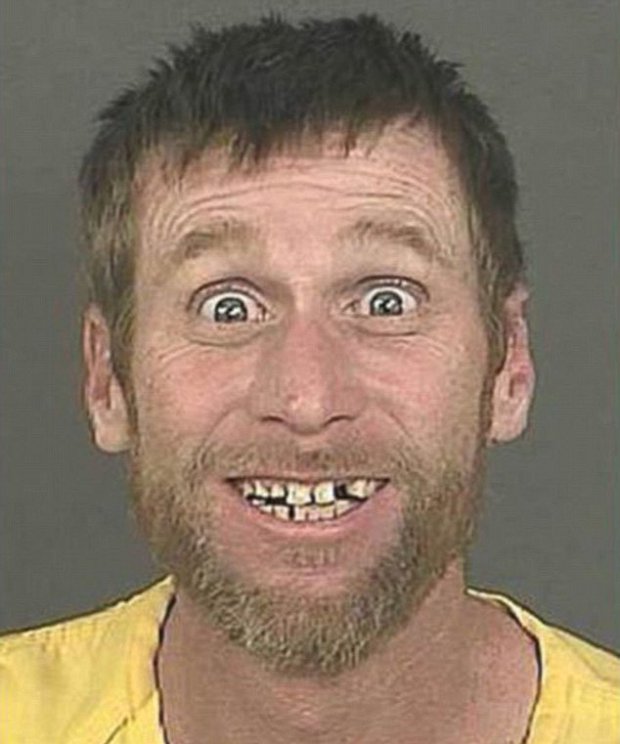 Michael Whitington looks pretty happy considering he had just been arrested for robbing a bank and was facing a stretch on the inside.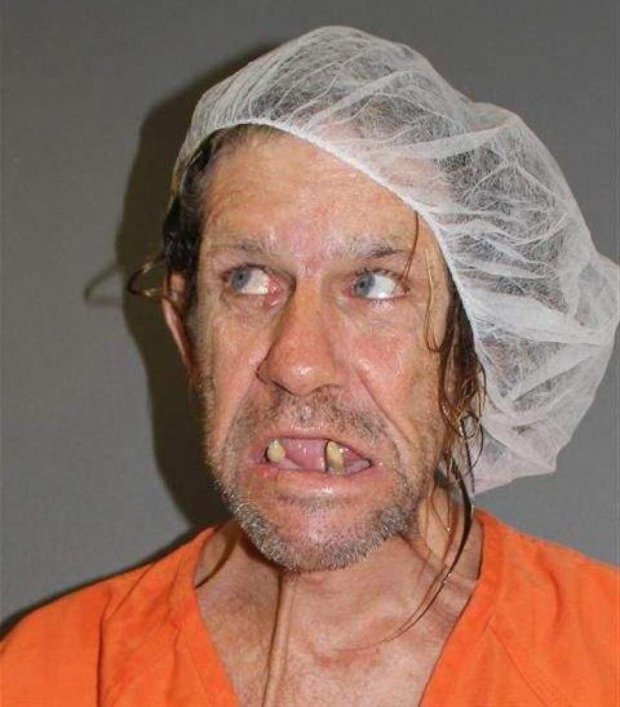 This homeless man named Ray Comer was accused of strangling his pet dachshund in South Daytona, Florida, in 2015. Damn.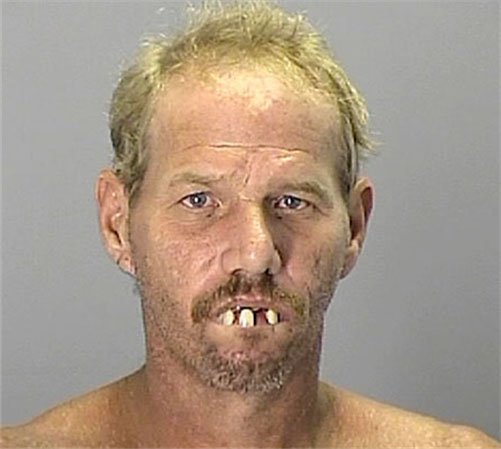 Alan Dale Lee was arrested on drugs charges and then nicknamed 'Dracula' by cops in Florida because of his strange three-tooth smile.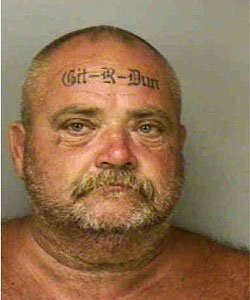 Floyd Bebee – from Florida – was convicted for burglary and theft. Guess he didn't 'Git R Dun'.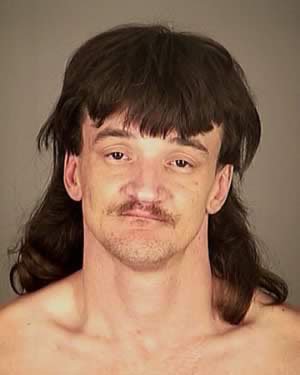 It's unknown what this Eddie Guerrero lookalike got thrown in the slammer for.
There you have it – what a bunch of ragtag retards. I wish they would all get together and try and pull off some heist like a redneck version of Ocean's 11 but we all know that'll never happen. And I guess that's kind of the plotline of Logan Lucky anyhow, although they're nowhere near as hicky in that movie as the guys you can see on this page. They probably deserve to get locked up anyhow for crimes against humanity with the way that they look. Awful.
For more awful mugshots, check out this woman who officially has the most terrifying mugshot of all time. Scary.