A baby Jesus statue restoration has sparked a mixture of amusement and fury in Canada, after an amateur artist replaced the stunning sculpture with what looks like a child's clay model of Maggie Simpson's head. You can't help but think back to the infamous attempt by a Spanish OAP who tried (and failed) to restore a crumbling fresco of Jesus.
Featured Image VIA
The original statue of Mary and Jesus has been stood outside the Ste Anne des Pins Catholic church in Canada for nearly ten years now. However, vandals destroyed the head not once, but twice, and for months the monument has remained headless.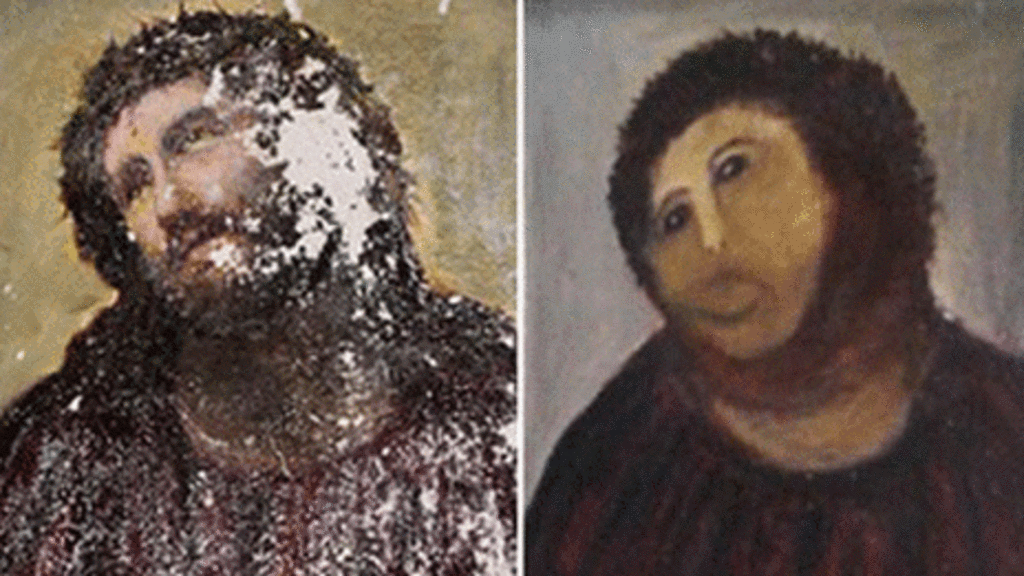 The church's priest, Gerard Lajeunesse, asked around to local businesses about getting the head replaced, but the job was quoted at around $7,500, which was too costly for him. This was when local amateur artist Heather Wise gave the church a visit. She said:
I was so sad.

My feelings were hurt when I saw it, because I thought, 'Who would do that?'

It's just not a positive feeling to see that. I said 'I'm an artist, I would like to fix it.'

I knocked on the door, talked to the priest and we've been getting this together, because we had to find out a way of doing it.
Although Heather had learned how to sculpt at her local college, she had never worked with stone before.
To do a statue of baby Jesus for a church is like an honour of my entire art career.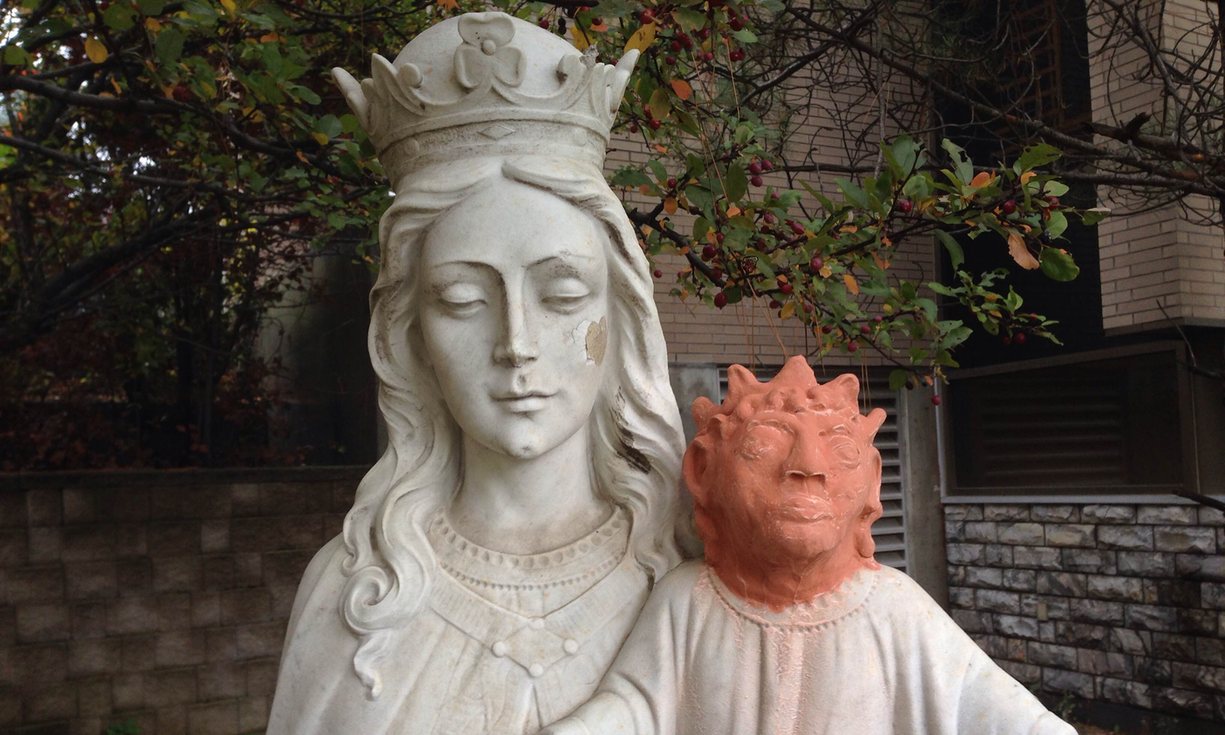 After attaching the new head two weeks ago, the reaction was swift. Father Lajeunesse's reaction was probably the funniest, due to his desperate attempt to stay polite despite that fact that it looks completely and utterly shit:
It really is shocking to the eyes because of the big contrast in colour.

I wasn't trained for this in seminary.

It's a first try. It's a first go. And hopefully what is done at the end will please everyone. She did this out of the goodness of her heart.
Good old Father Lajeunesse trying to see the positive in the situation. He sounds like a stand up guy – nearly as cool as this priest.
To be fair, this isn't quite as bad as the fresco situation, as this clay head is apparently only temporary and Heather is now working on a more permanent fixture. Although I think they should just keep this one as it's far more amusing to look at. You never know, people might actually start going to church because of it.