If you were going to compile a list of the most 90s things that you could think of, then I'm pretty sure that Nirvana and Blockbuster video would both be certain of an appearance somewhere on it, if not in the top two spaces.
Featured Image VIA
That's why the fact that someone is actually auctioning off Kurt Cobain's Blockbuster Video membership card has to be the most 90s piece of nostalgia ever. That card is the ultimate 90s memorabilia item.
Here's what the listing says about it over on Julien's Live Auction: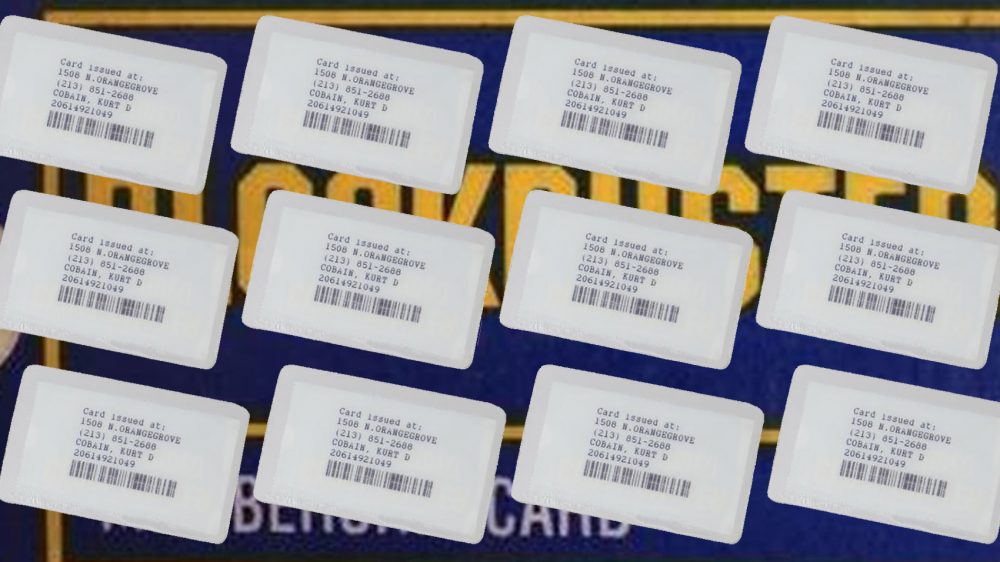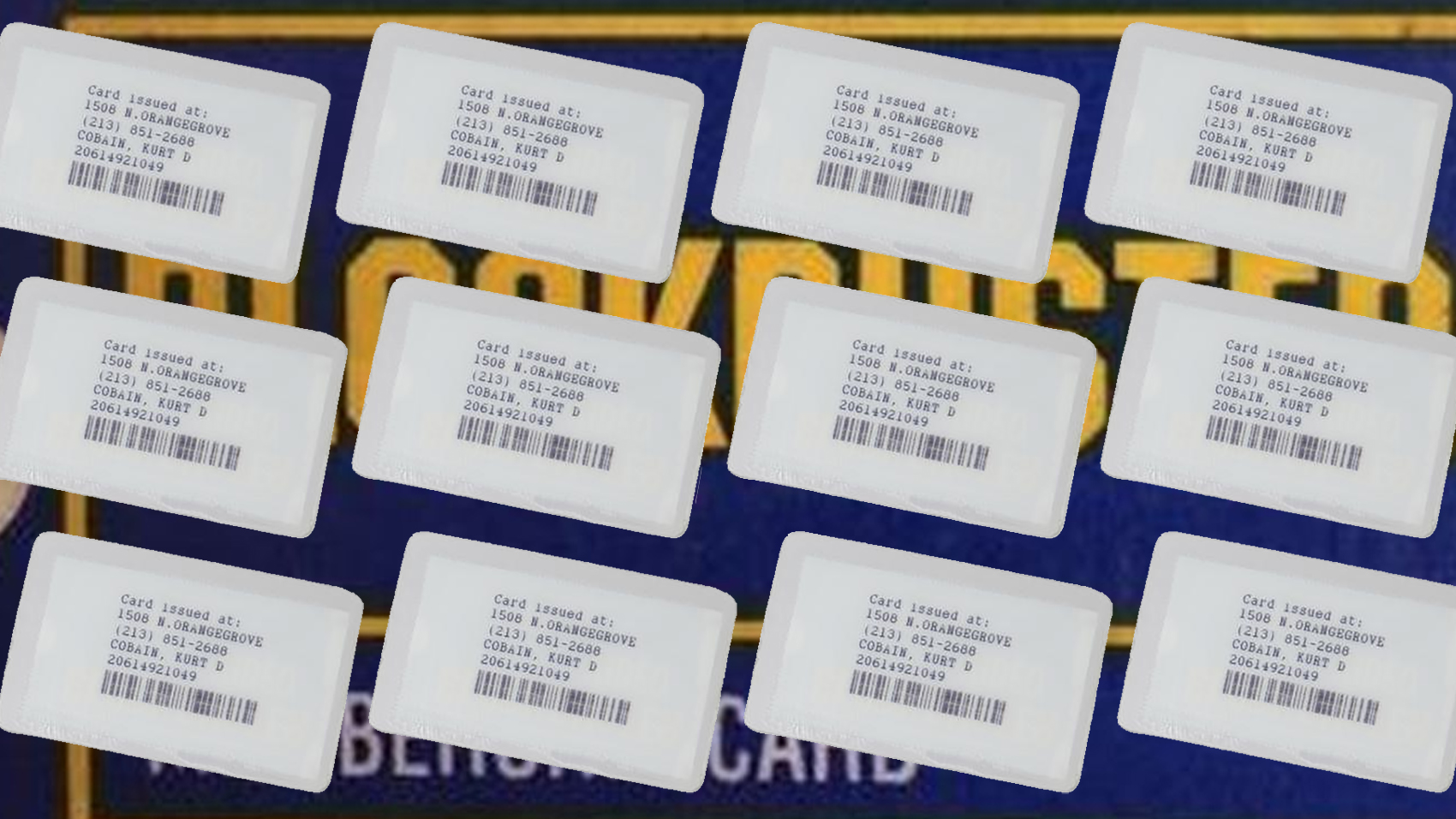 A membership card issued by Blockbuster Video at the 1508 North Orange Grove location in Los Angeles, bearing the name Kurt D. Cobain printed on the verso. Together with a plastic wallet insert containing two scraps of paper, one printed with the name and address of John Silva at Gold Mountain Entertainment (Nirvana's management company) and one printed with the name and address of Lee Johnson at Voldal-Wartelle Accounting (Nirvana's accounting firm), both of whom were thanked by Dave Grohl during his acceptance speech at Nirvana's induction ceremony into the Rock and Roll Hall of Fame.
Sounds fantastic right? Imagine being able to whip that out at the next after party you went to – maybe even use it to rack up a line? Instant street cred there.
What's more is that it probably won't even set you back that much. The starting bid is only $100 and the auction isn't expected to go higher than $600. It takes place on November 4th, so if you're after it make sure you set an alarm or something so you don't forget.
For more Kurt Cobain, check out these never before seen paintings from the dude. Impressive.