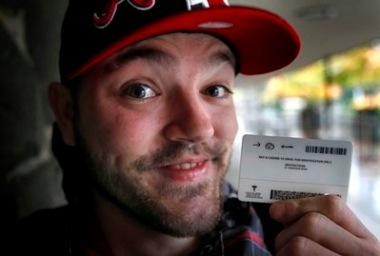 Douglas Allen Smith Jr, a 27 year old man who lives in Eugene, Oregon, has legally changed his name to Captain Awesome in honour of his favourite TV show Chuck. I have never seen Chuck but apparently it's shown over here on Virgin 1, which is a channel I've never heard of, and follows the story of a guy who accidentally has the database of the US government's biggest spy secrets embedded in his brain. It's now in it's 4th season, so I guess this is where the inspiration for WikiLeaks (est. 2007) came from.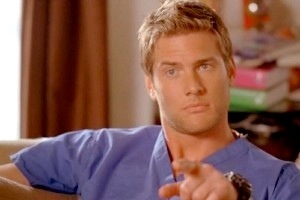 Captain Awesome is apparently the nickname given to Ryan McPartlin's character on the show, Dr Devon Woodcomb. Devon's father always called him that because 'a poor nickname helped to build character' and the former Mr Smith thought that this was 'really funny' and it was this that provided the inspiration for the name change. He also stated that he was tired of getting his mail confused with his dad's – Douglas Allen Smith Sr. Clearly, he still lives with his parents at the age of 27 as this is the only possible way that this could be an issue.
Awesome released this statement:
"I'd just say that, as an adult, you're rowing your own boat, and if you don't like the name your parents gave you and you think that something else would better suit who you are as a person, then go for it if it's going to make you happy."
Great advice. Reports have conflicted as to whether Smith is actually an unemployed cabinet maker or a student studying sports science. Either way, it's almost certain that he had a lot of free time to watch episodes of Chuck and that the new name of Captain Awesome clearly suits him better as a person as he leads such an awesome, fulfilling life. Maybe now he has a cool superhero name he'll start cleaning up crime on the mean streets of Eugene. Or just get a job or something. Either would probably help 'build his character'.
In addition to his name, Smith Awesome, after proving to a judge that he wasn't changing his name for fraudulent reasons (surely if you were doing that you would change it to something a little less retarded than Captain Awesome?), was also allowed to change his signature to a smiley face with arrows pointing to it from the left and right. Unfortunately his bank won't accept this new signature as it can be too easily forged.