Coronavirus is pissing a lot of people off with people being unable to go to work, see their families or friends, go on that holiday that they've been looking forward or even take part in their own weddings, but I think one group of people that haven't really been represented in this crisis are the social media influencers.
Images VIA
A couple have decided to speak up and talk about their plight today though. Firstly, a Sydney travel blogger said the following to The Daily Telegraph:
I can't tell you how much it's impacting my work as a blogger.

In December last year, I went to Bali, Singapore and India, there I collaborated with a few big hotels and good restaurants.

I was supposed to post all the pictures I have taken during my stay or visits this year, but I can't really post them now since I can't really promote travel at this time of crisis where travel is not at all safe.

I was all booked and ready to go to Europe, but now that won't happen.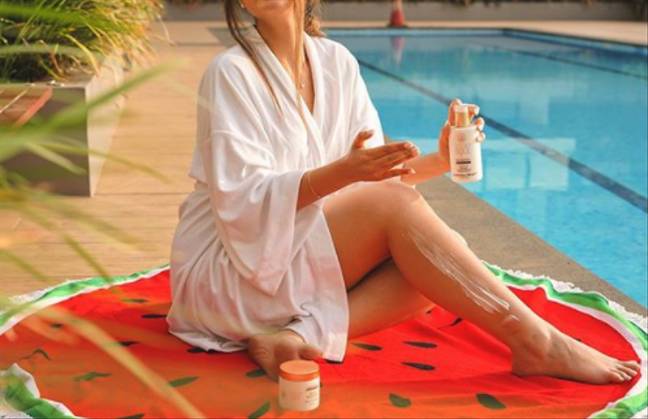 Boo hoo. Her situation was echoed by another by a food blogger who said the following to Confidential:
Frankly I am a bit concerned. Even though restaurants and bars are still open across Sydney, I am very reluctant to venture out into these crowded places due to the possibility of contracting Covid-19.

If there comes a time when restaurants are required to shut down, it will be quite difficult to create new content for my page since I am primarily restaurant-focused, unlike other bloggers who may create content at home.
I mean we probably should feel sorry for these people that their source of income is being affected and they might be seriously put out by the pandemic, but at the same time they're usually so smug about their status as influencers and the fact that they don't really have to do anything except bomb around the world and take pictures of where they're going that it's kind of hard to do so.
Hopefully they'll be able to start creating content at home or just use some filters/fake pictures to sort out their feed. Keeping my fingers crossed for them.
For more of the same, here's a TikTok influencer contracting Coronavirus after licking a toilet. Moron.