I can't believe I'm already writing this. My ears haven't stopped ringing yet from Snowbombing 2016. Well, I am writing this, and you're reading it, so it must be true: Snowbombing is on its way once more.
Lock up your daughters and crack out the ski goggles, the monster's peaking over the crest of the hill. The hype has started and the cacophony is building.
This year's riot of disco sausage will be revving its mountainous engines from 3-8 April 2017. See you there.
Everyone in the universe is, by now, well aware of Snowbombing, but just incase you have only recently been raised from the dead or have severe amnesia, this is Snowbombing in a nutshell:
It's the world's premiere, ultra-smooth party on snow. Now in its 18th year, the meeting of black runs and booze runs takes place in the party capital of the Alps – Mayrhofen, Austria. This is no ordinary mother fucker. So strap yourself in. Each and every year they showcase high-end established musical acts alongside a whole host of fresh faces and new talent – all eagerly lined up and ready to give you some action.
Snowbombing has the tunes – tick, it has the breathtaking/neck-breaking vistas – check, but it also has a whole host of mighty fringe benefits; these include a rave in a forest, snow yoga, luxury and budget chalets, roof-top hot tubs, Moroccan-themed pools, saunas and paragliding. Oh, and a sledge-load of quality Alpine BBQ meats.
What About The Tunes?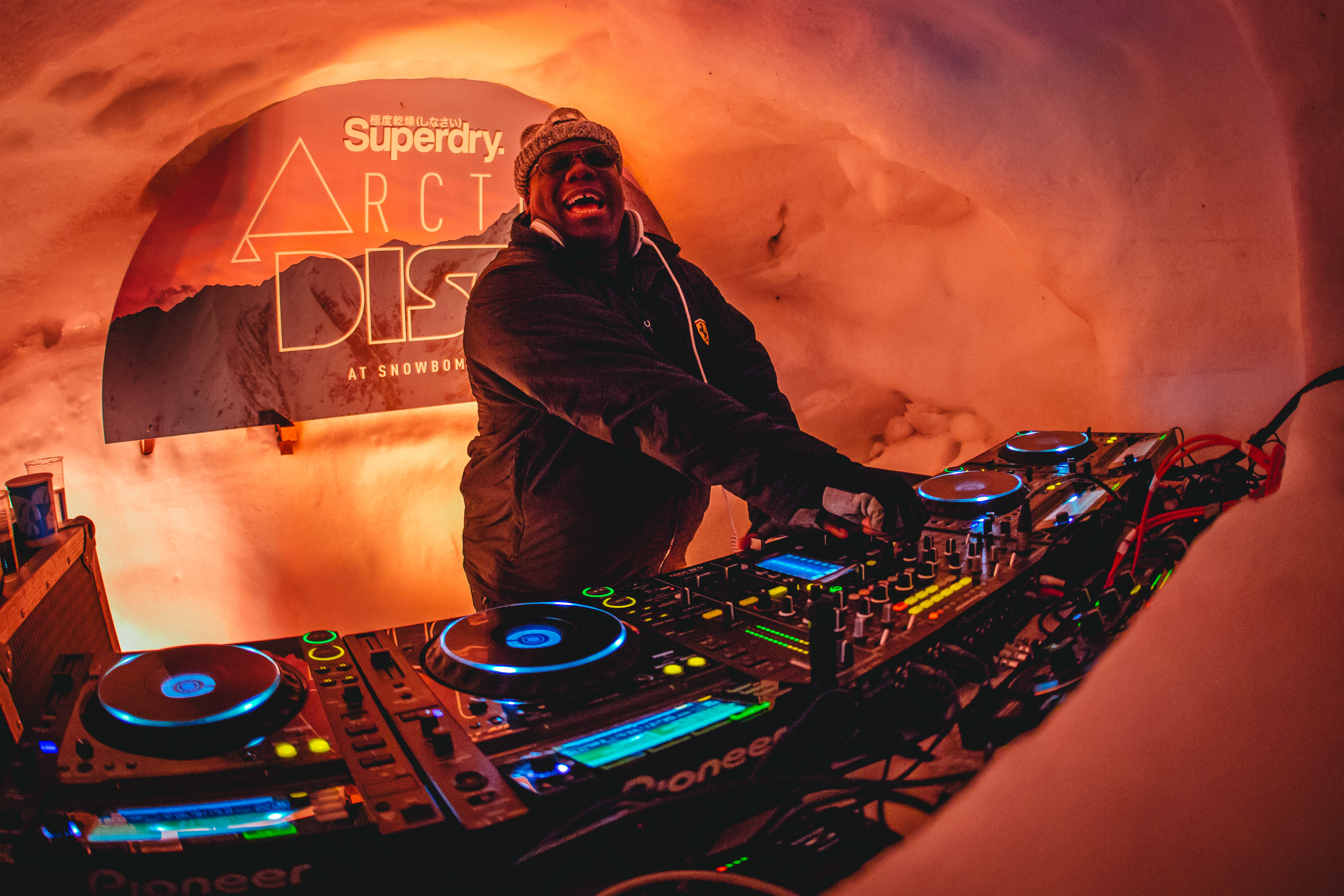 It's rare that a music festival gets the music so bloody right, but each year, Snowbombing manages it. I guess, if you were an artist and they asked you to play to a crowd of jazz-beefed mad heads on the top of a mountain, you'd probably say "yes, with bells on." This fact means that the Snowbombing guys and gals pretty much get to choose whoever they darned well please.
Last year, The Prodigy (who basically live in Mayrhofen now) played in an enchanted forest; Skrillex, Craig David and Carl Cox , on the other hand, got the chance to play in a massive igloo – amazingly, it didn't melt… my brain did, though – each time I sneezed I got a bit stupider.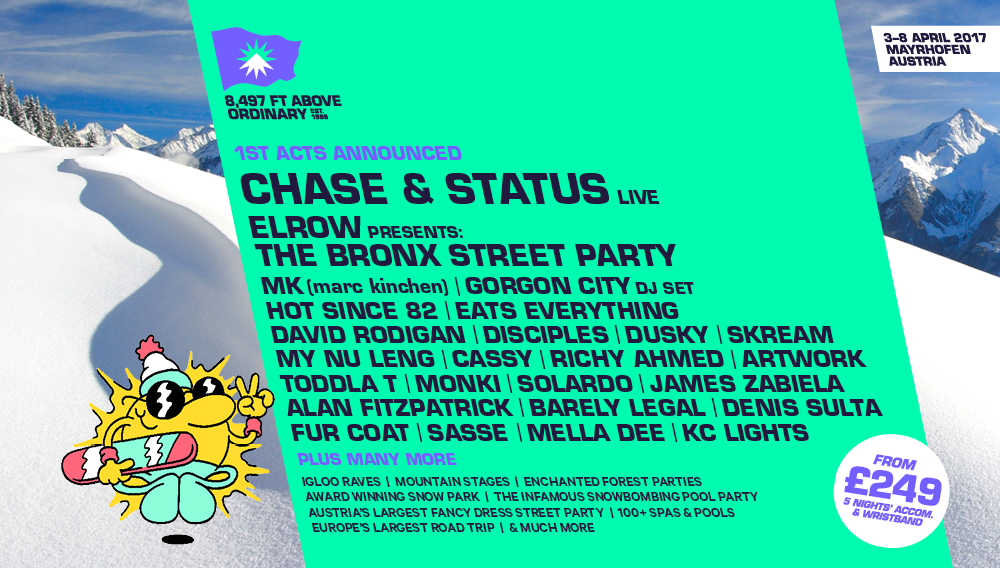 It's not just the punters that enjoy Snowbombing, the artists love it, too; here's what Groove Armada said about Snowbombing last year: "Snowbombing is always killer." And, those guys have played a festival or two in their time, they know what they're talking about.
This year is no change, the acts that they have already announced are looking ultra-fresh. It's going to be another solid, solid year.
Snowbombing 2017's aural feasts will include: Chase and Status, MK, Gorgon City, Hot Since 82, Eats Everything and Dusky. If you fancy some sizzling reggae vibes, David Rodigan will be on hand; if techno and house shenanigans are more your flavour Cassy, Monki, Solardo and Richy Ahmed will also be gracing your ears with their hectic presence.
Want more? OK: My Nu Leng, Venezuelan duo Fur Coat, Barely Legal, Denis Sulta, Mella Dee, KC Lights and Sasse. And these are just the acts that are confirmed already, there'll be plenty more arriving in the meantime. The musical wizards are quite literally queueing up to pop their sound apples into Snowbombing's alpine ear canal.
Fancy Dress And Epic Slopes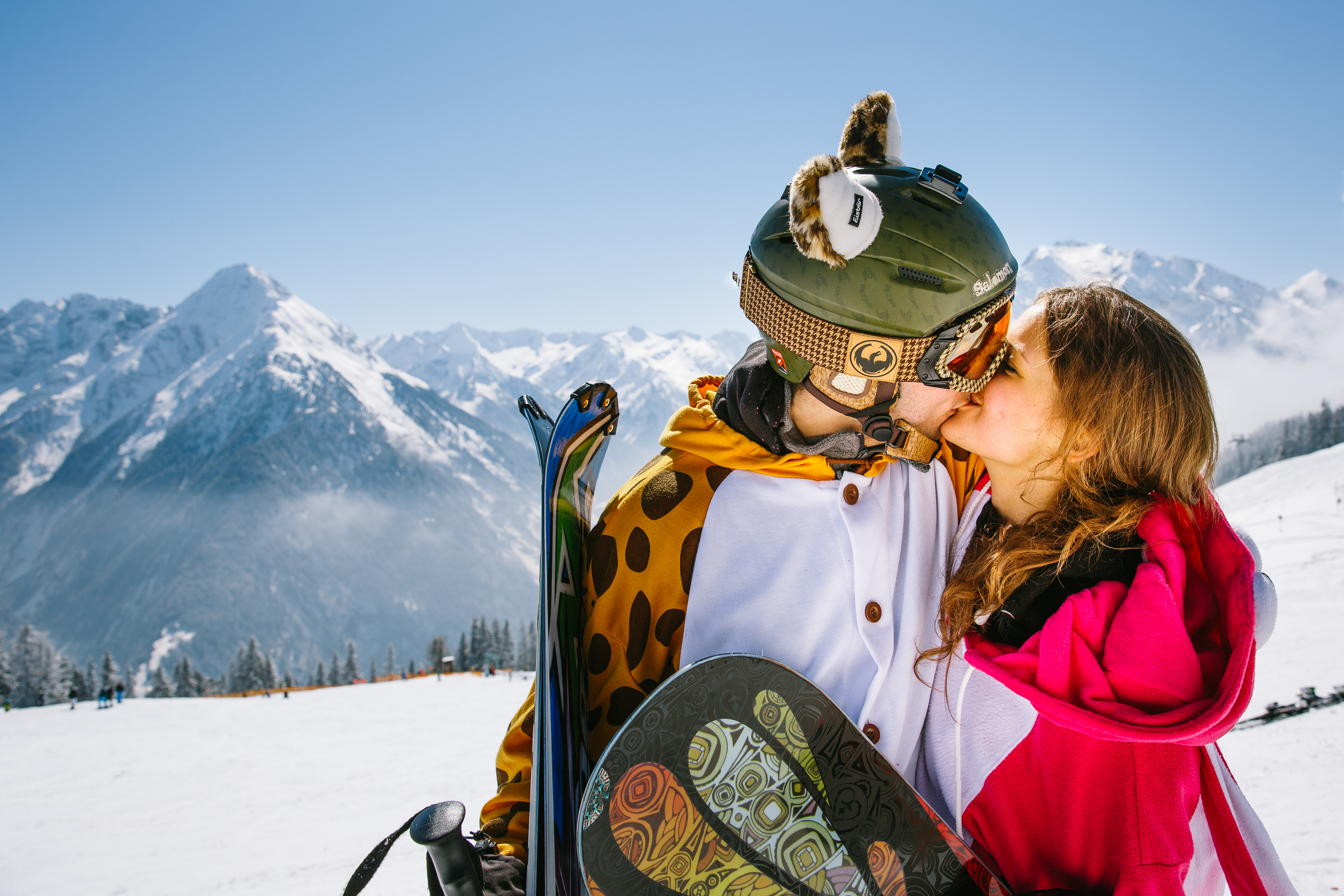 Each year, there's a street party to get the party hardy massive in the mood. This year, the fancy dress fandango is going to be mixed up by Elrow, who are hot footing it over from Space Ibiza to run proceedings. The picturesque town of Mayerhofen is set to be transformed into a Bronx street scene with graffiti, hip hop and break dancing galore.
Everyone loves listening to top notch music for 5 days straight, that's a given, but imagine listening to it with mountains as your backdrop at 8,497 feet of elevation. Can you imagine it? Mayrhofen boasts no less than 650 kilometers of pristine, unadulterated piste. It also has the privilege of hosting the steepest slope in the world, clocking in at 78 degrees; it's called Harakiri.
Personally, I won't be going anywhere near that psychotic incline, but I imagine there'll be some pretty epic bails to enjoy from the bar.
If steep stuff isn't your thing, how about long things? Would you prefer that? Well, you're in luck once more. Mayrhofen has the longest ski slope in the region; it stretches a thigh-obliterating 12 km and descends almost 2 km in height along its course. Chilled, but long. Just like me… except I'm stressed and short most of the time.
There's just so much shit going on aside from the sports, tunes and drinks (as if that wasn't enough already). Of course, all festivals have some good music and some bits and bobs to amuse yourself with during the day, but Snowbombing really do pull out all the stops. The shizzle just keeps on arriving in droves.
In 2017, the festival is bringing its own twist to a pro riders comp, called Ride and Seek. Expect false moustaches, schnapps and massive tunes.
If you're worried about how you're going to get around, worry ye not my pretty, they have limos. If limos aren't your flava, they've got a ski lift, too; the lift has Hans the Butcher's grotto at the bottom and a party at the top.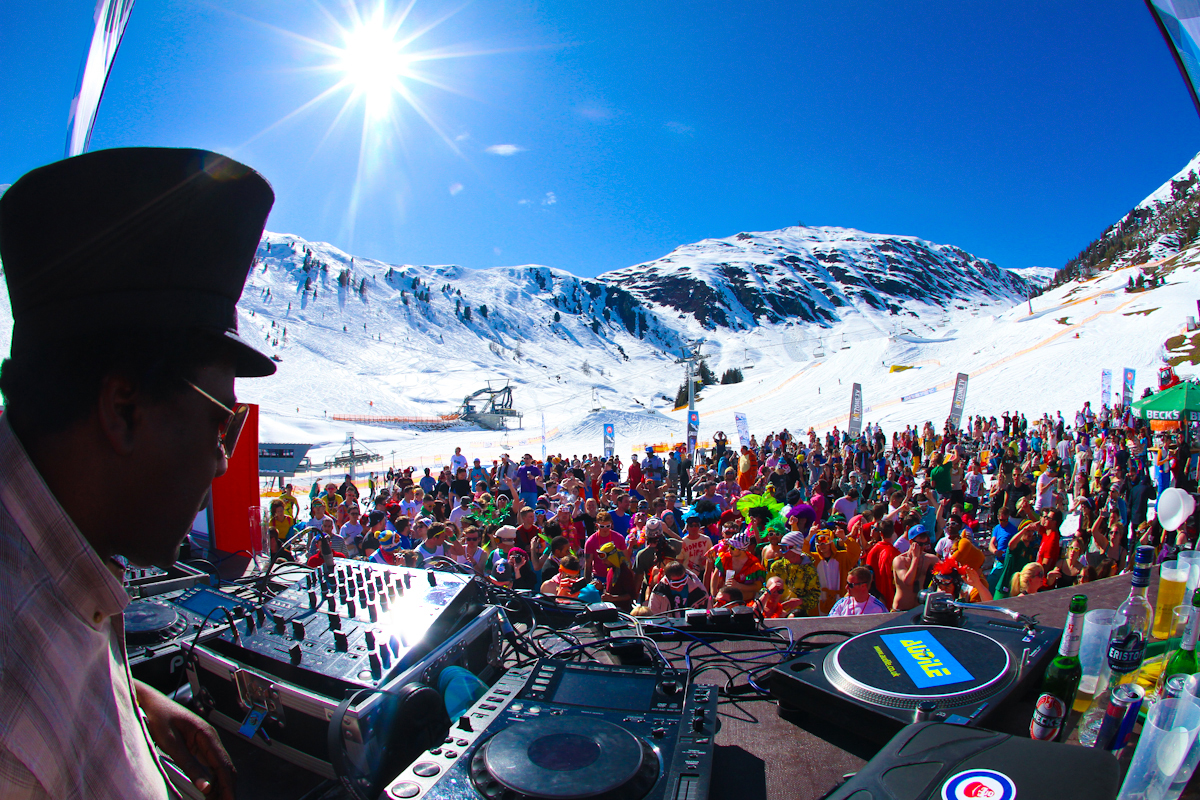 Look. This all sounds too good to be true, I realise that. The only way you're going to be able to test me is by turning up. Personally, I'm a bit of a pauper, but Snowbombing makes a real effort to make the festival accessible to everyone. I think they're just super keen for people to get the opportunity to enjoy the madness for themselves.
Tickets are on sale now and packages start from just £249 for the hotel and festival pass. That's pretty fucking great, right? And it gets better. With their Ambassador scheme, if you manage to get 10 mates to go, you can turn up for free. Thanks very much.
So, to answer the question I posed in the title, can Snowbombing 2017 trump 2016? Only time will tell, but they're going to have a solid bastard crack at it.
For more information click HERE.