I know, I know, Snowbombing 2017 isn't until… well… 2017, but the hype is already ramping up to a delirious fever pitch. It's hard not to start getting excited. I mean, I'm not weeing in my pants yet (that will come), but a smile is beginning to cross my face.
After all, the averagely depressing event of Christmas is just around the corner, and, once we've dealt with that, we get the most miserable month of the year – January; I need something else to think about. Snowbombing fits the bill quite nicely.
This year, the festival are running from 3-8 April, and, as ever, there are some super sweet deals; all in packages – hotel and festival wrist band from just £299. I'm getting in early before Father Christmas and his many pub visits robs me of all my funds.
If you've not experienced Snowbombing in Mayrhofen, Austria before, you've missed a treat. I won't bother running through all of the details again but here's some highlights:
Adrenaline-fuelled tunes, alpine sausage-fuelled ski runs, jaw-dropping views and ball-dropping bass lines. You've got parties in an igloo, parties in a racket club, parties in a pool, parties at 8,000 feet and parties in an enchanted forest (please note: forest might not actually be enchanted). There's even snow yoga, whatever that entails.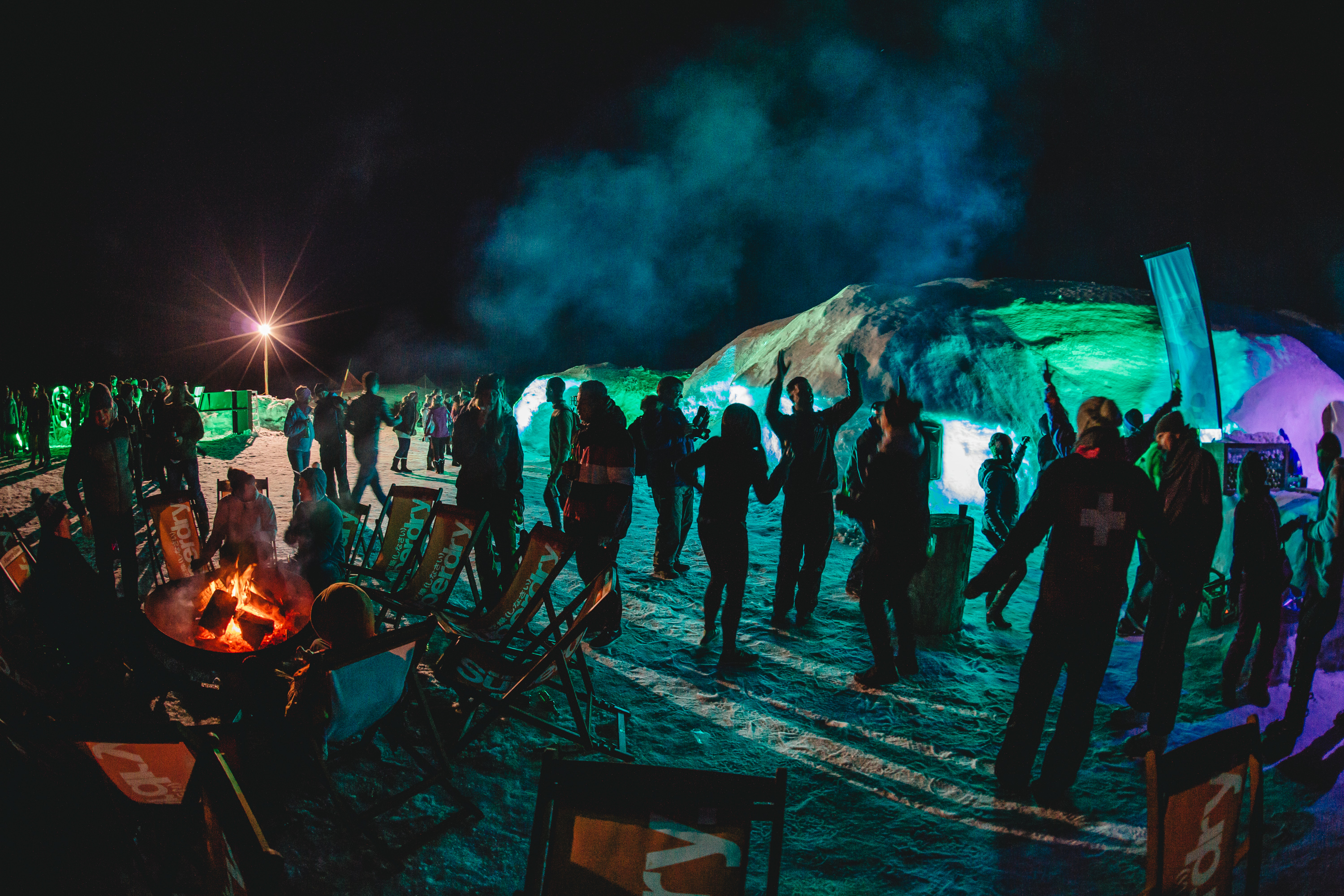 It's fun in a bun with barbecued meats and ample booze. As Fatboy Slim said:
"There are very few events like this, it sets itself apart from 99% of festivals."
And he's been to enough festivals in his time to know a good one when he finds it.
So, any way, the reason I'm writing this post isn't just because I'm all wound up and excited; it's because Snowbombing have just let some more kittens out of the bag, they've released more big names that will be playing at this mother fucker of a hoe down.
As ever, Snowbombing are right on the money with their musical choices. I've said it before and I'll say it again: they always get it spot on. They manage a tight mix of current and established artists, all with killer vibes and fresh-as-a-daisy tunes.
More Acts To Pump Your Juices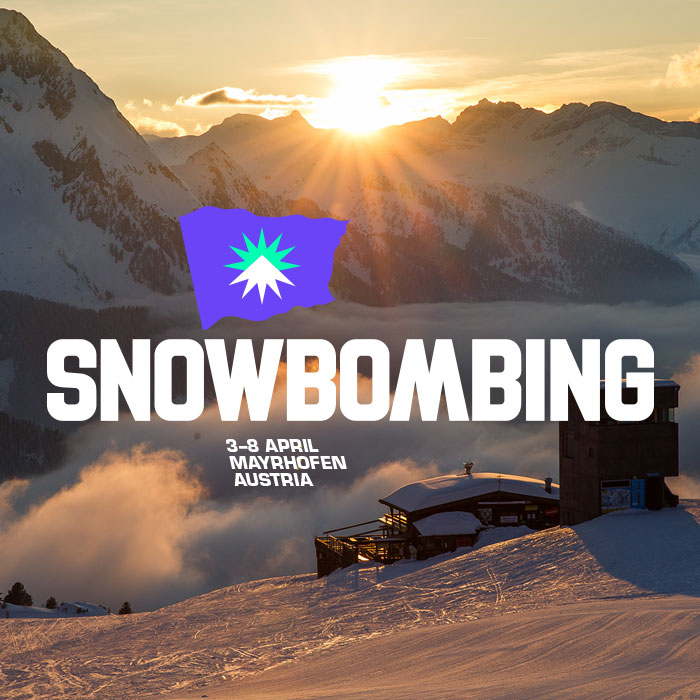 Announced this week, Run the Jewels are going to be playing up a mountain. The supergroup bastards, formed by EI-P and featuring Killer Mike are not likely to be disappointing anyone with their live show. Virtually every "Best Album of 2014" list included their feisty outing – "Run The Jewels 2." Basically, everyone likes them; and their live shows are always explosive. Avalanche alert, basically.
Also, this week, Snowbombing have announced that Courteeners will be gracing Mayrhofen with their own special brand of anthemic indie bedlam. This is their first time at Snowbombing and I bet they're a little bit excited. Hailing from Sick Chirpse's cultural home – Manchester – the Courteeners have been dubbed "the biggest underground band." Watch out for them.

If grime is more your groove, Novelist has confirmed his mighty presence. Widely loved for firing politically-charged rhymes against a backdrop of futuristic beats, his live performance and avalanche-inducing basslines takes no prisoners.
Groove Armada? Anyone? Fancy seeing them? Yeah, well they're showing up to Snowbombing 2017, too. They kicked the shit out of it last year, so expect more of the same. DJ Koze is making an appearance as well, he's currently one of the most sought-after Djs in the Western world, and he's taking some time to visit the Austrian tundra this April. Catch him while you can, he's a busy boy.
And, like every single year of Snowbombing's 17-year career, they don't just stop with a delicate smattering of good acts. Oh no, Sir, they lay it on nice and thick.
This week they also announced the presence of BBC Radio 1Xtra DJ MistaJam, Patrick Topping, Bondax, so good he's edible – DJ Yoda, Huxley, Doorly, Eli & Fur, Mike Skinner, Theo Kottis, Lele Sacchi, and Gotsome; and that's just the new kids that have been confirmed in the last few days.
It's clearly going to be completely awesome from start to finish. But don't take my word for it, this is what Snowbombing veteran Craig David had to say:
"The energy at Snowbombing is unreal!"
See? I told you.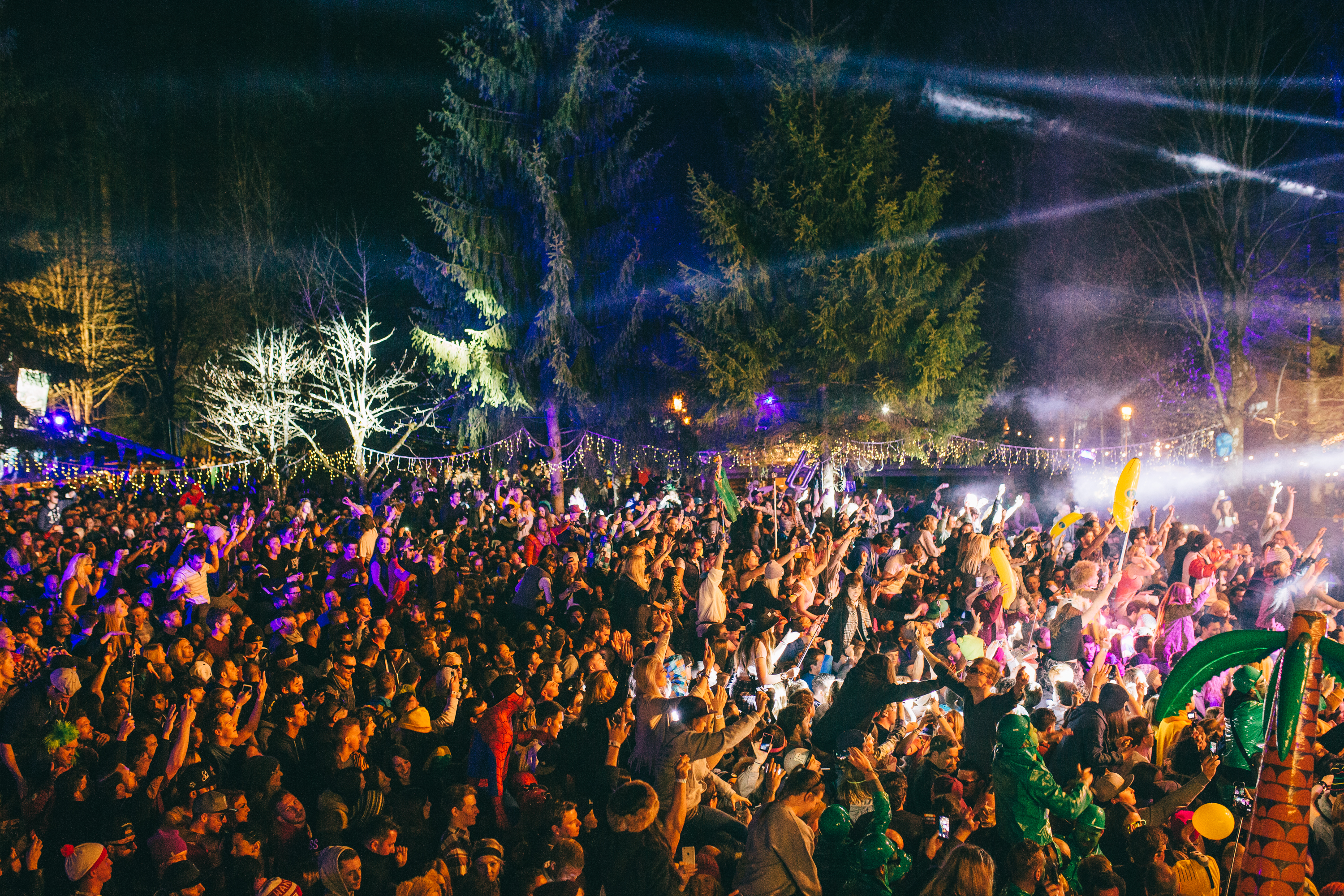 Acts that have already signed on the dotted line to confirm their place in the snow include guys like Chase & Status, Giggs, Blossoms, Slaves, De La Soul, Elrow presents: The Bronx Street Party (that's going to be huge btw), Dixon, Shy FX, MK, Grandmaster Flash (yes, Grandmaster Flash), Eats Everything, Dusky, KiNK, Cassy, David Rodigan, Heartless Crew and Monki.
Snowbombing always delivers, and it's not just the music that does it, although Holy Jesus knows that would be enough. What really makes it though are all the side salads they hand out to you along the way. For instance, Eddie the Eagle Edwards will be there, so will Super Hans from Peep Show. There's jacuzzis, incredible extreme sports on display, chair lift speed dating. You basically can't get bored.
Check out the full details at snowbombing.com
Oh, it's a monster, isn't it? Imagine it… Alpine ski resort, sunset over the mountains, crushing beats, all your mates. Aaahhhhh… it's going to be 100% belter again.