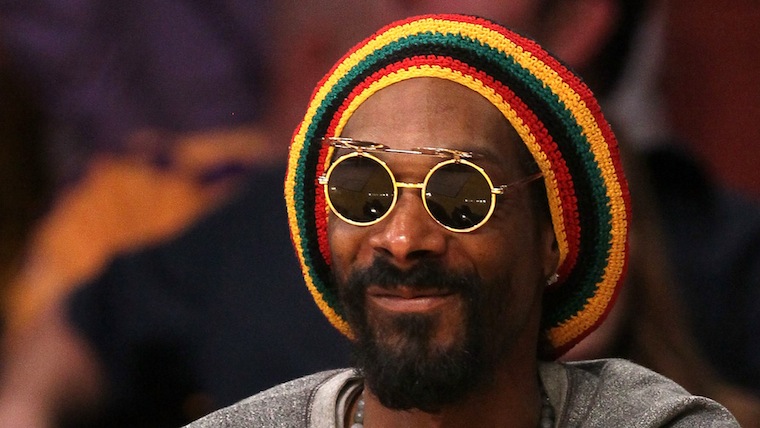 Snoopy D O double G is taking a new path in his musical career and releasing a reggae album.
The rapper, who is mostly known for his rise to stardom in the early 90s Eastcoast/Westcoast hip hop era, can usually be seen smoking a massive blunt of chronic and rapping about bitches, but is now making a move over to the more chilled out vibes of reggae.
Having changed name from Snoop Dogg to Snoop Lion while donning his rasta gear, Snoop has teamed up with one half of Major Label and Mad Decent head honcho Diplo to produce the first track from his new album 'Reincarnated' entitled 'La La La', which you can check out below.
What do you reckon, should Snoop stick to his roots of gangster rap or is his new chilled our reggae vibes a demonstration of his musical versatility?
[yframe url='http://www.youtube.com/watch?v=5x__9qYCNMQ']