Anyone who's been to Los Angeles has likely had a run-in with at least one celebrity, but a dude named Mat George somehow hadn't come across any despite living in the city for a year.
Featured Image VIA
Well, his mum went to visit him for the weekend and guess who she managed to meet on her first day there? The one and only Snoop D-O-double G. Or so she thought…
I've been in LA for a year and haven't seen a single celebrity. My mom comes for a weekend and meets Snoop Dogg pic.twitter.com/PeVGNK7XGu

— Mat George (@matchu_chutrain) July 11, 2021
Um yeah, that's not Snoop Dogg. A whole bunch of people on Twitter are actually livid with the guy for pretending to be Snoop, but come on, is he really doing anything wrong? Here's a picture of him with the real Snoop Dogg…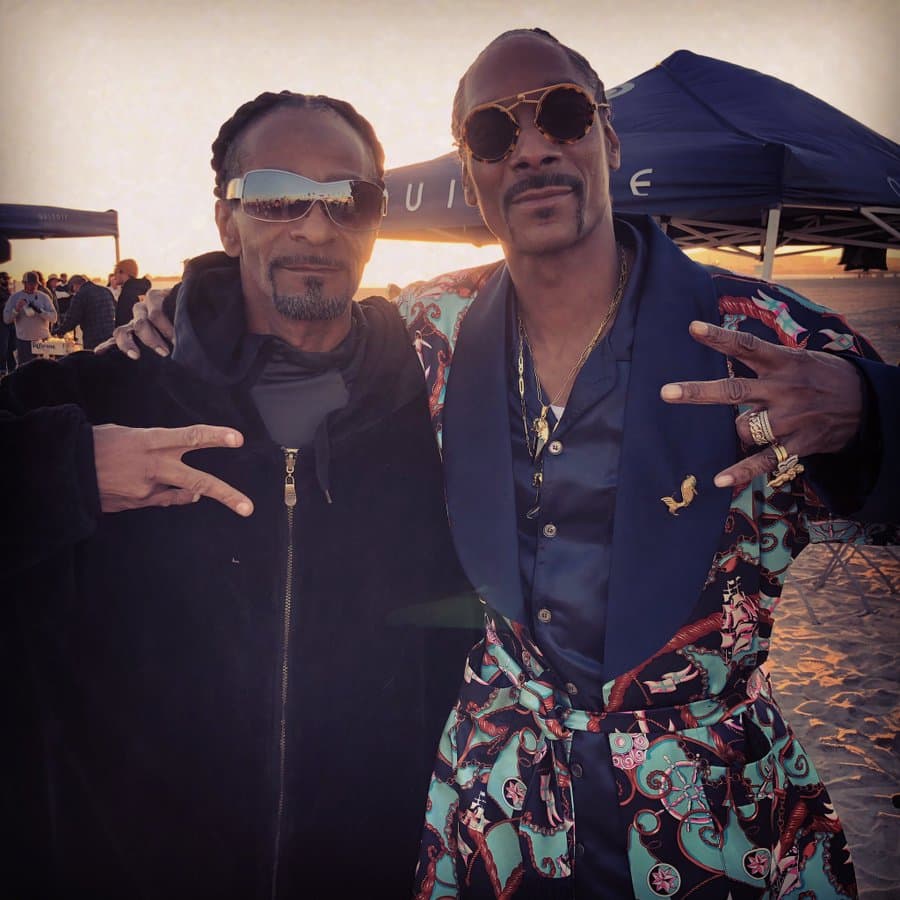 When you look that much like a world-famous celebrity – f*ck it, you might as well pretend you're them instead of having to repeatedly explain to people that you are not Snoop Dogg, only to be told you're a liar and harassed even further. Why look that much like a famous person and have to live with the negative aspect of being bothered all the time without all the money and mansions and the rest of it?
Here's what this guy goes through on a regular basis…
That ain't snoop pic.twitter.com/4EoxBbSr9W

— jordan.wesley💎💿 (@jettsetjordan) July 11, 2021
Eventually he had enough and now just accepts that he's Snoop Dogg. It just makes life easier for everybody. Fair enough IMO.
Only issue now is that this dude's mum is going to be devastated to discover she didn't actually meet the real Snoop Dogg…
Can everyone stop saying it's not Snoop Dogg. My mom's gonna be heartbroken the next time she logs onto Twitter

— Mat George (@matchu_chutrain) July 11, 2021
Thoughts & prayers.
To meet the Conor McGregor lookalike who has been jailed after using the fighter's name to sell drugs, click HERE. Are we sure that's not his twin?