I can't really remember a time when seemingly every brand/company out there has gone all out for Christmas in coming up with innovative new products, but I'm certainly not complaining about some of the things that are on offer this year.
Images VIA
Next up to blow your minds is this offering from Smirnoff. They've unveiled foru limited edition 750ml glass baubles that will be filled with their famous No 21 vodka.
Unfortunately, I don't think that you'll actually be able to hang them from the tree as that's the same size as a regular bottle of vodka and there's no way that's going to fit on a tree, but at least you have a stupid novelty bauble full of vodka you can lug around with you to your family and friend's parties this xmas. No way that's not going to be annoying and really fun isn't there? No way at all.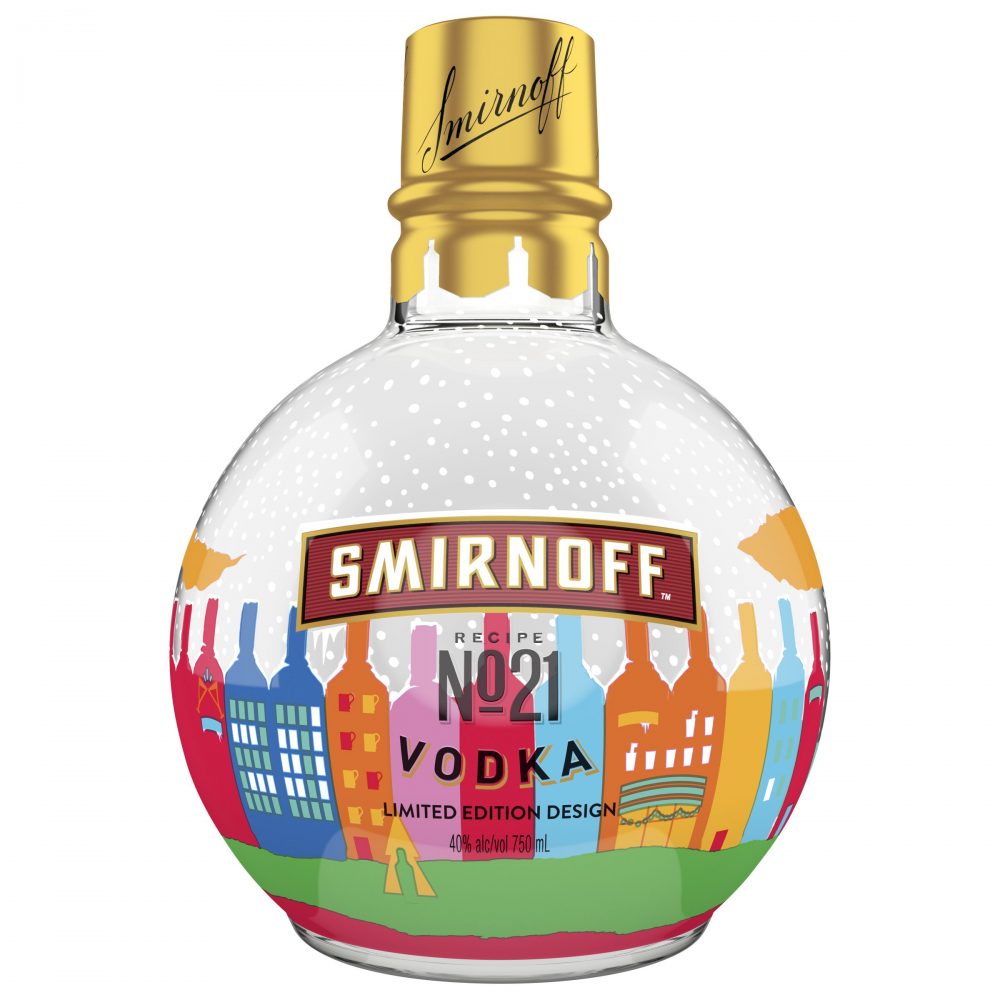 The price is pretty tasty though as they're only going ot cost $13 each which is around about £10. You would definitely be paying more than that for a bottle of Smirnoff wouldn't you? Not sure if they're going to be available in the UK though as the website says you can only grab them in limited locations and they're all listed in US dollars. Fingers crossed though hey!
For more of the same, check out this deep fried Christmas dinner that you can now get. Perfect with a bauble of vodka.