If you're one of the lucky people out there who owns a Smart TV then you probably think that it's one of the best purchases you've ever made.
Featured Image VIA
If you've been having sex with your better half in front of it on the couch though, it could end up being one of the worst purchases you've ever made. That's because people are hacking them and then filming people banging through their cameras and whacking the footage up on porn sites.
Laura Higgins of the Revenge Porn Helpline (sadly a real thing) explains what is going on: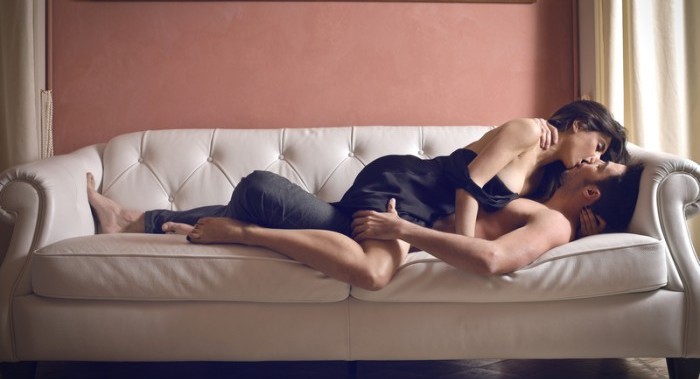 We have dealt with one couple who were filmed making love in their living room through their smart TV by someone who had taken control of it.

The footage just appeared on a website.

Friends had seen it online and told them. The victims had no idea it was there — they had not made any personal videos and no names were attached to the online footage identifying the people in it.

But they could recognise their living room and from the angle the video was taken they worked out that it must have been filmed from the webcam that was attached to their smart TV.

There was no communication from anyone to the couple – no blackmail threat or revenge-type message. So the conclusion must be it was a random attack – we just don't know.
Geez, that's scary. But at least it's only happened once so far that they know about, so that's kind of reassuring – assuming that it hasn't happened loads of other times that we just don't know about. There isn't really any way to protect yourself from it though which is the scariest part of this story. Sure you can take your Smart TV back to the store or no longer have sex in front of your TV but they're hardly acceptable solutions are they? Frightening.
It's kind of funny that their friends told them though because it sounds like their friends are right dirty buggers if they're snooping around on the internet for stuff like this. It's also kind of awkward for them as the couple are going to know that their mate has watched a video of them fucking – you know that the guy ended up watching it all.
For more revenge porn, check out what this woman did to her husband when she discovered he was having an affair.