One of the absolute worst things about having sex is when you have to use a condom, because it completely kills the moment.
Featured Image VIA
Unfortunately, if you don't want to get pregnant or catch a disease though, it's a very necessary part of sexual intercourse for most of us. And it's about to become an even more awkward and awful experience – albeit a lot more safer perhaps – with the introduction of the new i.Con or 'Smart Condom'.
This new ring will fit over your condom and will not only monitor calories burnt, the number of thrusts, girth measurements and duration of intercourse, but will also tell you whether or not you have a sexual disease when you place it on your dick. Fantastic – sure that won't be awkward at all when it starts flashing off when someone is about to have sex with you.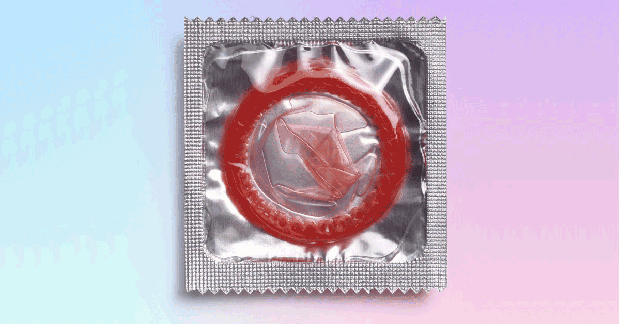 All of that data is also transferable to your smartphone, presumably so you can easily share it with other people via social media as well. Again, definitely a feature that I just didn't know I needed in my life at all. But boy am I glad it's here. Aaron Slater – a spokesperson for British Condoms (dream job) – said the following:
We knew we were on the cusp of creating something special with i.Con and bringing a new meaning to 'wearable tech', but being advocates of safe sex, we wanted something more and the addition of an STI indicator has certainly done that.
It certainly has. Whilst I don't doubt that the inclusion of an STI indicator is useful, I still can't get over how awful it's gonna be when it starts flashing or whatever before you have sex. Or how the phrase "wait, I need to get my smart condom on as well" is going to integrate into English vocabulary.
Still, it seems to be really popular as apparently 96,000 people have pre-ordered it already despite it costing £60. Maybe it's just me? For more on safe sex, check out this new condom that's designed to feel exactly like human skin.