I don't normally talk too much about music on Sick Chirpse, but whenever I've mentioned a new Slipknot song people seem to have gone crazy for it, so here we are after they've just released 'The Dying Song' (Time To Sing).
Featured Image VIA
The song is the second to be released from their upcoming album "The End, So Far' after last year's 'The Chapeltown Rag' (which I somehow seemed to have missed) and is pretty much more of the same. Why change a winning formula if it isn't broken?
Having said that, there are some major drum fills that seem a tad unnecessary and a weird bit with some strange noises – Clown did say that there were going to be some 'off planet sounds' on the record previously though – but it's still a banger, however probably not on the level of some of their old songs. There's also a video directed by Clown which is as abrasive as usual, where you get to see all their new masks up close and personal which is definitely my favourite part of the Slipknot album cycle.
Take a look at it below and see what you think:
Yeah, you're moshing right? Here's the album artwork and the track listing as well, if that's the sort of stuff that excites you: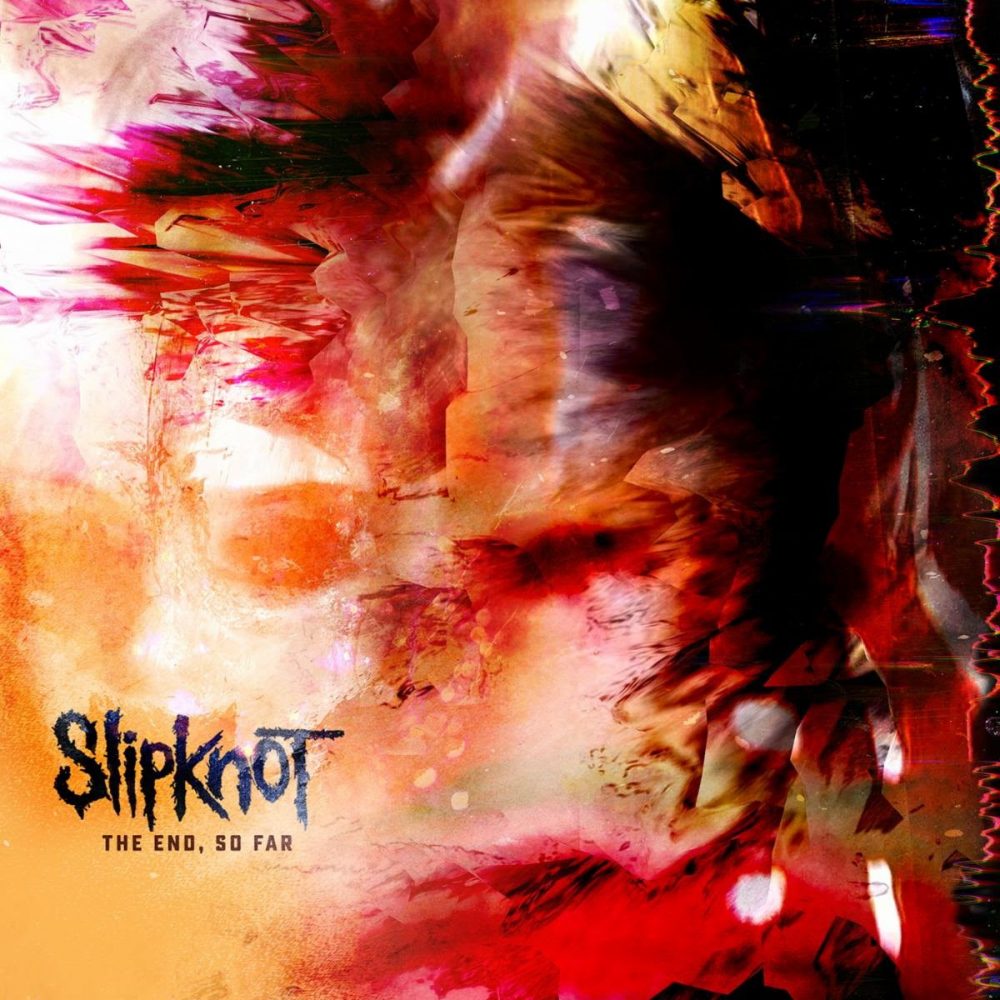 'Adderall'
'The Dying Song (Time To Sing)'
'The Chapeltown Rag'
'Yen'
'Hivenmind'
'Warranty'
'Medicine For The Dead'
'Acidic'
'Heirloom'
'H377'
'De Sade'
'Finale'
Cool names huh? 'Medicine For The Dead' sounds pretty heavy right?
Lol just kidding –  I never really understood the point of releasing the track listing as they're literally just words and give you no idea what the song actually sounds like or even is about in the case of most of these. Might as well just not bother in my opinion – it's essentially useless information.
Anyway, the album is out on September 30th and Slipknot are currently touring Europe, although there aren't any UK dates. Wah. Sure it won't be too long until they're back after the release of their album though.
For more of the same, check out when Slipknot announced their own brand of whiskey. Awesome.