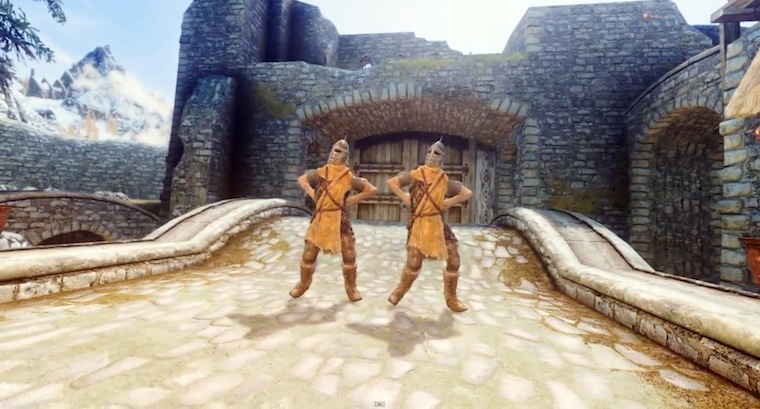 If you're like me, you have no doubt heard/become infected with the poison that is Korean artist PSY's latest and catchy (oh god I said it) pop track: 'Gangnam Style'.
The song and the music video have gone mother fucker viral in every corner of the mother fvcking internet. You can't escape this shit. I even saw a billboard advertising Gangnam Style in Manchester the other day, WTF man? The song is gash. I'm lead to believe that the producer behind 'PSY' who worked on Gangnam Style is actually the same person who was responsible for 'LMFAO' and their two chart topping hits 'Party Rock Anthem' and 'Sexy And I Know it'.
I mean look at the facts:
PSY and LMFAO have very similar styles, which is what brought me to the conclusion about the producer behind each act actually being the same person.
For a start, they both have stupid fvcking names that consist of capital letters, although PSY is actually the initials for the guy's name (Park Jae San) and as LMFAO is just an abbreviation for 'Laugh My Fvcking Ass Off'.
Secondly, PSY's latest release is very similar to LMFAO's two chart topping tracks. They both have catchy/shitty hooks, a 'dance 2000 Guetta' style pumping synth line, a ridiculously O.T.T. build up and both have the dumbest dance routines ever. Although I can't deny that I haven't been caught shuffling off guard when Party Rock Anthem has come on unexpectedly.
☛ More: Stupid dancing takes a whole new meaning with these Cyber Goth Party dance videos
I'm not gonna lie, I can see how these songs get so massive, they really are catchy. And to be catchy you don't even need to be good. In fact, songs are probably even more catchy when they're shit.
Now an avid Skyrim player and big time geek (not that there's anything wrong with being a big time geek) has caught the Gangnam Style bug and then spent countless hours coding a mod for Skyrim that makes the guards drop the Gangnam Style dance mid-game. It really is spectacular.
When asked about how he made the modification, the coder known only as 'abexomotron1' said:
I took the Gangnam dance-motion data, created with the Miku Miku Dance software by YouTube user MotionMaker Diva. I then converted that file to work with the Havok Content Tools Plugin so that Skyrim could use it.
I don't really understand what any of that means but I think this guy deserves a round of applause for the effort he's gone to just to make a stupid internet video. Bravo sir. Check it:
[yframe url='http://www.youtube.com/watch?v=n8C4TCpdYlA']