Skittles are pretty much fine as a sweet – I never really buy them but if someone else has got a packet then yeah, I'm game – and I didn't really think they needed improvement or anything, but after being on the market most of my life the powers that be have tried tor revamp them in the form of Skittles Giants.
Featured Image VIA 
Skittles Giants should probably be named Giant Skittles, but that's beside the point as these sweets are touching down in the UK and are three times the size of regular Skittles. Here's what portfolio director Victoria Gell had to say about the new product: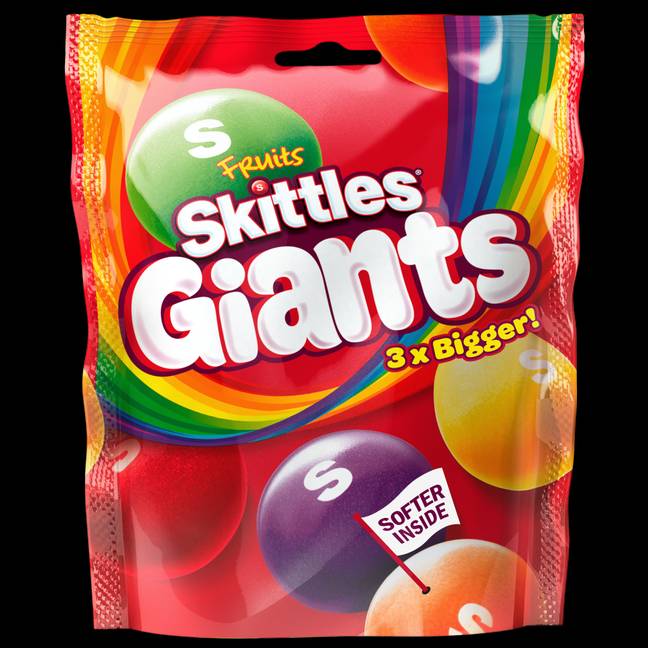 Skittles Giants are bigger, softer and packed full of delicious fruity flavour!

I can't wait for people to try them!
Well unfortunately she's gonna have to wait a little bit longer because they aren't expected to hit retailers over here until the end of the month. Once they do, they'll be available in packs of four separate sizes ranging from 49p for a 45g bag and £1.49 for a 170g pouch.
Sounds pretty reasonable doesn't it? To be honest, I'm pretty excited to try them like Victoria suggested – as I opened this article with Skittles being fine, the idea of Skittles Giants genuinely got me a bit excited and all they had to do was make them three times bigger. Why didn't anyone think of it sooner.
For more Skittles, check out when a Skittles advert got banned for simulating rainbow sharing. That was a weird time.