'It was a super weird show because it was all ages, and a drug and alcohol free event which isn't really our normal vibe. Everyone was watching us and I got super nervous before we played, but I think that was because it was our first show in ages and it was the first festival since the whole COVID thing.'
Featured Image VIA
You might have guessed that I'm not speaking to a UK artist from that opening line as it's at least another three months until there's even the possibility of attending a music festival – and even then it's a long shot – but according to Skegss drummer Jonny Laneway, it sounds like things are a lot further ahead with the Coronavirus pandemic over in Australia. In fact, he says that they weren't really even that affected by it out in their hometown of Byron Bay: 'The worst thing about it was that the pub was closed for a few weeks' Jonny laughs, clearly not realising that things have been much, much worse for everyone in the UK – although we're both obviously aware of our somewhat privileged position compared to many others whose lives have been devastated by the virus.
The festival in question was part of the Live At The Bowl series of shows in Melbourne and took place at the Sidney Myer Music Bowl on Saturday 20th February, with Skegss headlining and Ruby Fields, The Vovos and King Stingray all appearing on the bill as well. By all accounts, even if it wasn't as wild as your usual Skegss gigs, the drummer was just grateful to play a show after the COVID-19 crisis delayed the release of their second record 'Rehearsal' until March 26th of this year.
The past year hasn't been a complete write off for the band though, as the fact that there was no point in releasing the record meant that they were able to drip feed their new songs to their fans and spend a lot of time making music videos for each one. The first of these was 'Under The Thunder' -released a whopping eight months ago on June 24th – which saw the band driving around rural Australia and returning with their signature laid-back-yet-massive-sounding surfer anthems that will have you singing along after you hear the first chorus for the very first time.
Not bad hey? You might not have heard of Skegss – completed by guitarist/singer Ben Reed and bassist Toby Cregan –  here in England yet, although they did headlined the Tufnell Park Dome the last time they were touring these parts, so they're by no means unknown quantity in this part of the world. Over in Australia though, it's undeniable that they're a pretty big deal as their debut record 'My Own Mess' peaked at number two in the charts back in 2018, only being kept off the top spot by Marshall Mathers himself Eminem.
Whilst other bands might have felt the pressure on writing and recording the follow up to such a successful record, Jonny says that it's something that never even crossed their minds during the process. 'I'd never even heard of the concept of a tricky second album – I'm glad we never talked to any of you guys (journalists) about it before we went and did it, otherwise we might have felt it a lot more' and it seems like they approached it with the same seemingly laid back, yet effective style that encompasses their whole band ethos.
The result is the 15 track album 'Rehearsal' that was produced by Grammy award winner Catherine Marks at the famous The Grove Studios, one hour north of Sydney out in rural Somersby. This studio complex is pretty much the most prestigious in Australia having been built by the bass player of INXS back in the late 90s, and Skegss are just the latest in a long line of alumni to record there that include legendary Australian artists such as Silverchair, Courtney Barnett and DZ Deathrays.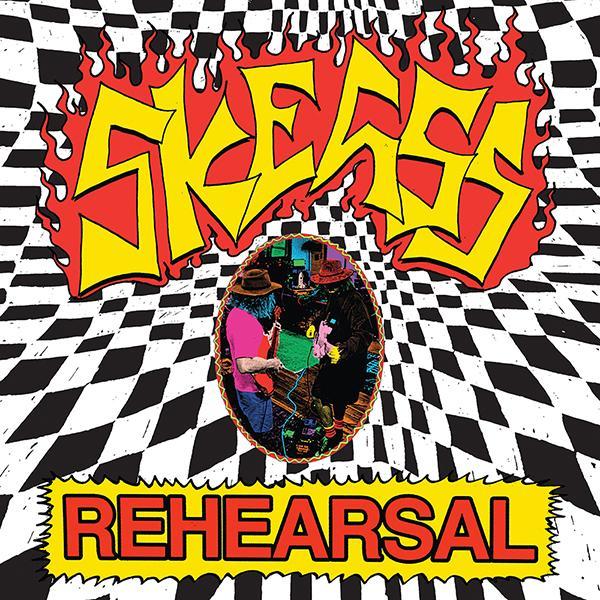 Jonny reveals that – as you may have already guessed – the album was finished back in January 2020 and whilst he can't deny being slightly frustrated about the downtime over the last year, he also recognises that it was a necessary evil given the state of the world in 2020. From what he tells me, it doesn't even sound like it was that terrible for the band as they even managed to play a local show midway through the pandemic, although once again he explains that it wasn't your typical Skegss show: it was a sit-down gig with only about sixty people in attendance and a far cry from their usual raucous live experience.
That show was also where Jonny had his closest call with Coronavirus, in a somewhat unusual encounter with a fan after the gig. 'I was talking to some kid after the show out on the street and he wasn't keeping his distance or whatever, I guess he had had a good night. He was talking to me having a good chat and out of nowhere he just spat straight into my mouth and that was the sketchiest shit. I mean it's gross at any time but during COVID it's even worse.' No shit, although again  I have to remind him if that's the worst part of how Coronavirus has affected him, than maybe it hasn't been that bad compared with the rest of the world. Maybe that's one of the main advantages to living out in the sticks at times like these?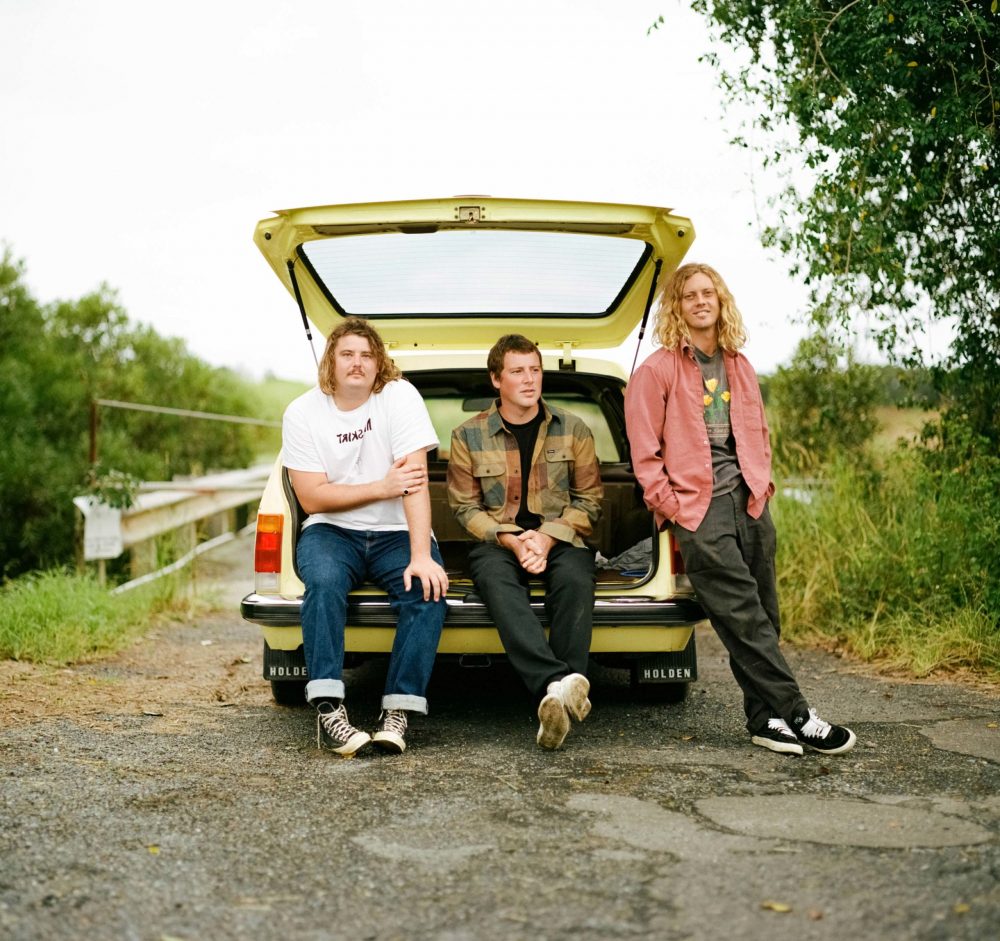 Fans spitting in their heroes' mouths aside, Jonny doesn't come across too annoyed that they've been forced to sit on the album for over a year – 'it is what it is man' he deadpans, in what I imagine is the kind of phrase that at least one member of Skegss utters every day – and instead prefers to focus on the positives, like the fact that they managed to get five videos out in the run up to its release. Indeed, at one point Laneway says that they thought about making music videos for every single song on the record, but quickly hit that idea on the head when they realised how much effort it would take. However, they still managed to come out with an impressive selection, the most expansive and dramatic of these definitely being the one for 'Valhalla', released back at the end of January.
This song diverts from the Skegss formula slightly by including somewhat of a Nordic metal guitar riff – played in the distinct Skegss surf style of course – before oozing off into a song about hanging out with your best friends at a BBQ, eating loads of food and how this is one of the best feelings in the world, their very own 'Valhalla' if you will. If that sounds like it shouldn't work then that's probably because it shouldn't, but Skegss have somehow managed to pull it off almost in their usual seemingly effortless style.
The video plays on the Viking theme by seeing the boys dressing up as Scandinavian berserkers with a massive feast for them to tuck into, before then fighting each other in a massive battle to the death. Laneway said it was a lot of fun to film because he was really into World Of Warcraft. I'm not really sure if that's really the same thing – I though WoW was all to do with wizards and demons and shit? – but regardless of that, it definitely looks like they're having a blast:
The final single from 'Rehearsal' – released this Friday – is called 'Bush TV' and dropped just yesterday, again with another music video. The song is a bit faster and more urgent than some of Skegss' other material, reminding me a bit of The Clash or Dave House and sees Ben coming to terms with how to make his relationship a success, something that apparently occurred to him whilst watching the Bush TV, which I guess is some kind of aboriginal based TV channel over there. Guess aboriginals know how to stay together with their ladies hey?
The video sees the band having a party yet again in the countryside, drinking beers, riding motorbikes and jumping over fires, but also somewhat confusingly sees bassist and singer/guitarist Ben swap roles for the video. I guess Ben really was getting tired of being the focal point of all the music videos they were filming, but that could be a real headfuck if you turned up to the show after seeing the video and everything was the wrong way round hey!
Hearing about their success in the charts with 'My Own Mess', you might be excused for thinking that it's been an overnight success for Skegss but the triumph of their debut album came off the back of four years of perfecting their enthralling skate/surf sound – and a refusal to ever settle for anything else. Skegss might come across as stoner/slacker/surfer dudes, but Jonny explains that they're laser focussed on the band and their music to the point that whenever he asks singer/guitarist Ben what he's listening to, then it's almost exclusively his own demos. 'When we first started, Benny would only listen to the Black Lips and he told me to work on that cha cha beat – it's not called that but it's what we call it – and then it sorta developed from there,' Jonny explains. 'But now he's just always in his own world, working on his own songs, going his own way.'
It was this drive that saw them recording their first EP '50 Push Ups For A Dollar' at Rubber Tracks Studios in New York back in 2015 – a fairly unusual move for an Australian band from the sticks who had barely even played any shows – but Laneway tells me that this was borne of a desire to give Skegss the best possible chance of tracking the music the way they wanted it to sound and ending up with the best conceivable record that they could have produced.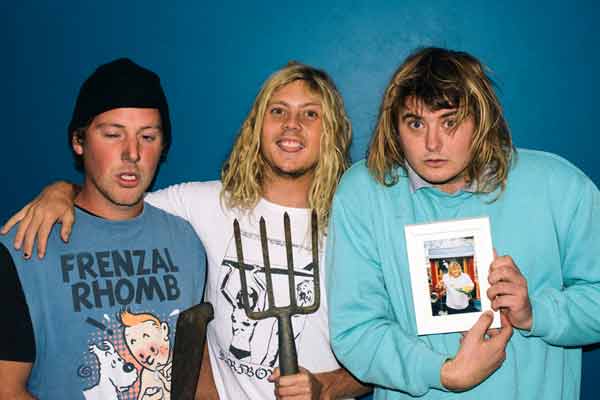 'We just thought 'fuck let's save up and fucking go and do it and it'll be funny as, just try and get work off and go over there. And we weren't ever trying to make a hit record, we just wanted to personally have the best thing that we could make, and every little step that you make towards it helps, and even if that was the last thing that I did, I got to go and record in New York and then if it was back to work, then at least I would have been able to do it to the best of my abilities.'
It's an admirable philosophy that seems to underpin Skegss laidback outward demeanour: they might be writing songs about having fun with their friends, but when it comes to crafting these breezy anthems themselves, there's no room for the slacker vibes that they may (or may not) inadvertently give off. This trip was obviously designed to be a lot of fun, but more importantly it also gave Skegss the optimum environment to record these songs in order to get them sounding exactly how they wanted them to sound  – 'way better than recording them a mate's garage' Laneway says – and once these tracks were finished they started to get noticed over in Australia because of them. It wasn't long after their release that they started to secure high profile festival slots and slowly began their journey into the Australian national consciousness that would ultimately led them to the number two spot on the ARIA Charts.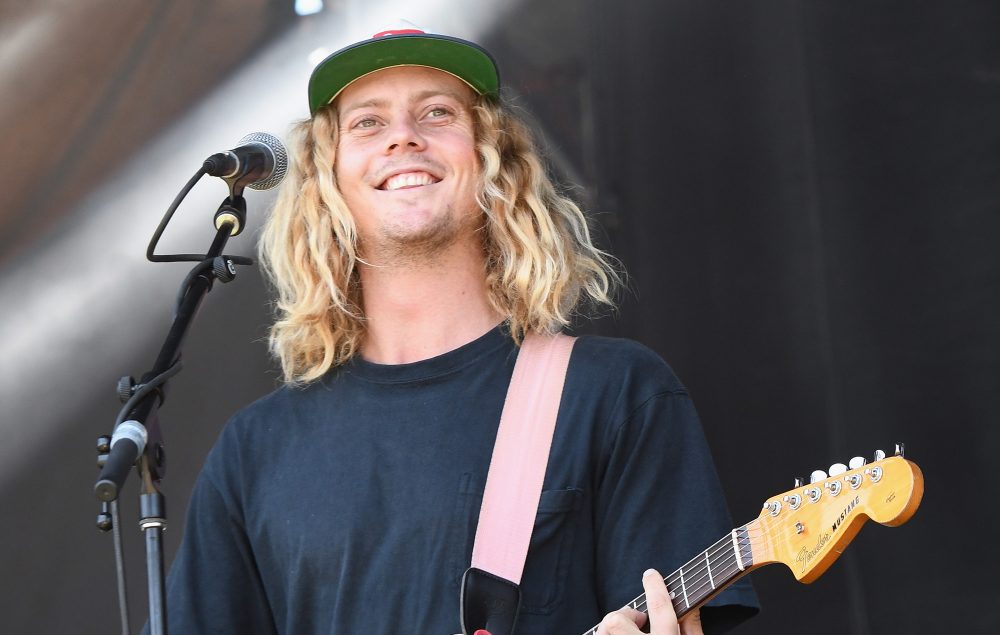 Recording in such a reputable studio for their first EP also meant that from a very early stage in the band's career, they were aware how to capture the sound that they wanted from their recording and this led to their somewhat unusual tracking style – at least by modern standards – as Laneway explains:  'When we go in it's more like we're playing a show and we get the best vibe or whatever. We don't play to a click track and a lot of the time we use the original drum track and bass track for the actual record, just touching up the guitars and vocals and adding percussion and stuff. You get kind of a pretty unique energy doing it that way.'
This method of recording did lead to somewhat of an initial clash of styles as they started to track 'Rehearsal' though, as producer Catherine Marks is what Laneway describes as somewhat of a perfectionist. 'Everyone who has recorded us before has been kind of a non-interventionist, but Catherine had all these ideas for each of the songs and it was a bit hard for us to take them on board at the start. It was difficult to have someone making me record twenty takes of a song and trying different things out, because we've never recorded that way before.'
Nevertheless, Jonny is quick to praise Marks for her influence on the record though, going as far as to call her a genius for some of the ideas that she brought to the table. 'She really knew how to get the best out of us and push us to get the best performances – even if sometimes she made me do twenty takes and decided that the second one was the best!' he laughs.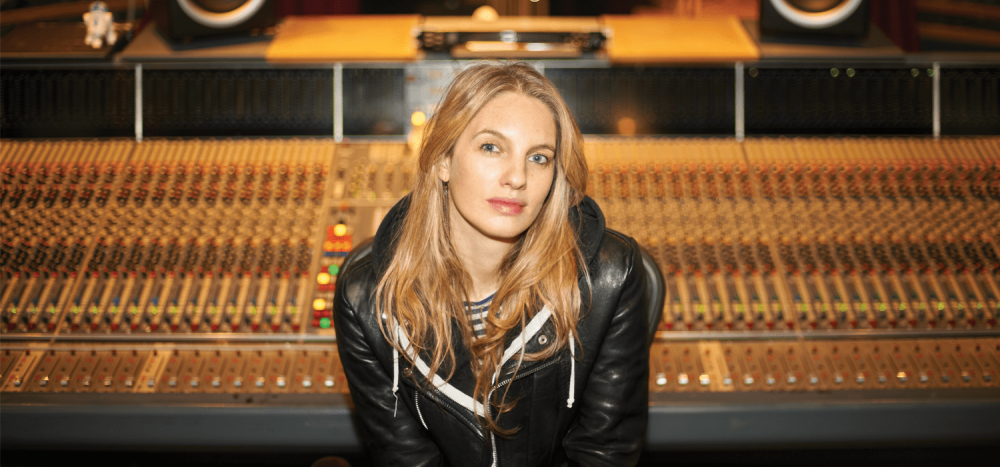 Indeed, it was this eventual synergy between Catherine and the band with their method of recording that enabled them to capture Jonny's favourite track on the album in its rawest form. The song 'Wake Up' – which you can hear below – is a passionate call to arms, encouraging people to stop wasting their lives and make the necessary changes that they need in order to be happy and the way Jonny talks about its recording sounds almost as emotional as it comes out on the album.
'It was late at night and everyone had had a drink and stuff in the studio. And I don't think we even knew we were gonna do the song, but Benny said he thought he had one more song. He had this old guitar that was his grandfather's that had just been restored and I'm not sure if he even knew if it was going to sound good for the recording, but it sounded amazing.'
'Everyone was watching him and it was just one of those moments where you get tingles. My eyes are glazing over just talking about it now. It was just so emotional. I'm pretty sure that was the vocal take that went on the record.'
So powerful was the original take that Jonny refused to even attempt to track drums over it. He felt like there was just no need, that the moment was captured perfectly and that any more instrumentation would detract from the power of the track, and having listened to it multiple times, I'm inclined to agree with him. Before I had heard that story, I felt like the song was already in its perfect form and it seems mad to me that anyone would have attempted to put anything over the top of it to fill it out – it's just not necessary – but  having heard that this was literally the first take of the recording process blows my mind and makes the song even more special.
Have a listen yourself for yourself and check out the haunting video below:
Beautiful – it's the kind of song that you can see become a staple of their live sets for years to come and perhaps even the one that they come to end the show with at some point in the future. Jonny doesn't agree with me on that, insisting that you need to leave the fans with a party banger, but says he wouldn't be adverse to the idea – 'it just means I can sneak off early for a ciggy', he laughs.
With that comment my time with Skegss' drummer is over and I leave him drinking beers in his house during the middle of a thunderstorm over in Australia  – probably the most similar lockdown experience he's had to me over the past year – but not before he tells me how much he's looking forward to returning to the UK once 'Rehearsal' is finally out. 'It's definitely one of my favourite places to tour and we love sessioning in Wetherspoons, but just allow that John Smith's shit! Why the hell is that everywhere? It's disgusting!'
I can't say I don't agree with the guy, although it's something I've never really thought about – John Smith's is just part of the furniture at this point over here, even though I've never see anyone drink it. When Skegss return to the UK, John Smith's will still be here, but whether the band will have cracked that number one spot with 'Rehearsal' remains to be seen. Whatever happens regarding the charts, I don't think they'll be too bothered about it all and will just keep making music, hanging out and enjoying themselves for the foreseeable future – and a hell of a lot of people are going to be jamming along with them and loving it just as much as they do.
For more of the same, check out Skeggs' buddy's Dune Rats top ten tunes to get baked to whilst listening. Some real classics in there.