The rapper responsible for 2015 abomination 'Watch Me (Whip/Nae Nae)' has been charged with the murder of his cousin after a fatal shooting, reports BBC News.
Featured Image VIA
23-year-old Silento, real name Richard Lamar Hawk, was arrested on Monday for the killing of Frederick Rooks, who was found with multiple gun shot wounds in Decatur, Georgia. Wonder if the police told him he had the right to remain… Silento?! (sorry).
Despite shooting to fame 6 years ago with viral hit Watch Me (Whip/Nae Nae), the song was largely panned by critics, with Complex magazine calling it 'one of the most annoying things to ever exist'.
Silento failed to capitalise on the song's momentum, and quickly faded as a one hit wonder.
Since then, it appears he lost the plot a little bit. Last October, he was arrested for reckless driving when he was caught speeding at 143mph in a 65mph zone.
A month earlier in September, he was charged with assault after allegedly attacking two strangers with an axe in Los Angeles. According to the Los Angeles County District Attorney's Office, he walked into a total stranger's unlocked home and attacked two people before one of them disarmed him.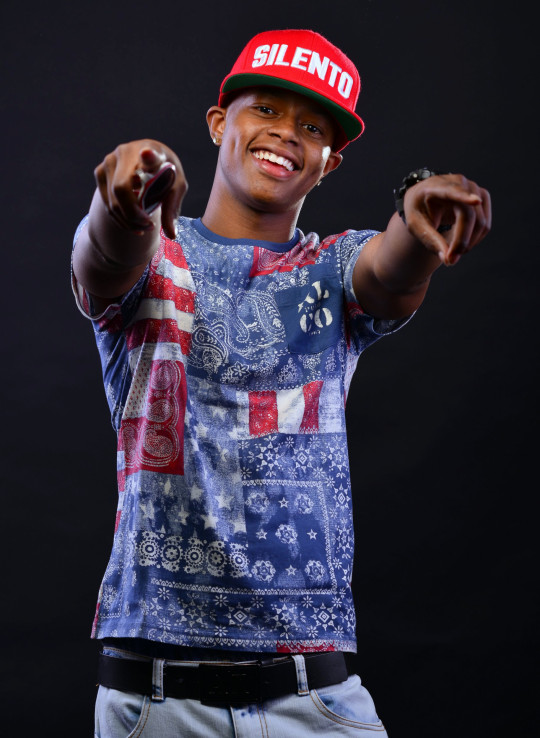 Not sure why he was out on bail after walking into a complete stranger's home and attacking people with an axe, but I guess that's America for you. Unfortunately this meant he was also free to find himself in a position that led to the shooting of his cousin.
No clue as to Silento's motive but I wonder how much of his mental troubles were down to him becoming such a massive star so quickly and then completely losing relevance at an even quicker rate. Must've been tough for him. Just a shame for him that this didn't all happen sooner – Trump might've pardoned him alongside Lil Wayne and Kodak Black. Oh well, too late now.
For the 'Murder on my Mind' rapper who brutally murdered his two friends and then put up Tweets pretending to mourn them, click HERE.