A former politician and admitted child rapist was convicted and sentenced to 15 months in prison last year for paying his victims to keep quiet.
Featured Image VIA
Shockingly, Dennis Hastert was imprisoned not for raping children, but for the illegal bank transactions that he orchestrated in order to silence the young members of the wrestling team who he abused while he was coaching them.
Even more shocking is that this sick man is now trying to get back the hush money he paid out. As one of the boys he raped broke his silence despite receiving $1.7million from Hastert, he believes he should get the money back. I'm sure there's not a right-thinking soul in the world who would agree with him.
Apparently when the victim broke his silence, all of Hastert's other crimes were uncovered, resulting in his jail sentence. His lawyers wrote:
To the extent any contract existed between plaintiff [Individual A] and defendant [Hastert], plaintiff breached that contract.

Plaintiff's breach of conduct resulted in damages to defendant and plaintiff is accordingly required to return $1.7 million to defendant.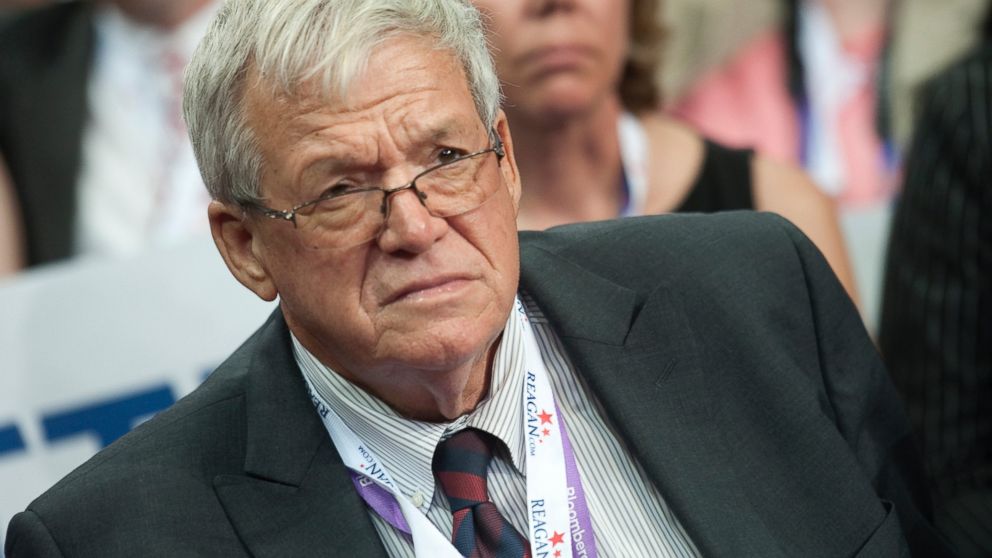 However, the victim did not go to the public with this information and instead spoke to the FBI after the transactions were uncovered by investigators. The victim's attorney, Kristi Browne, said that it was Hastert who was at fault:
Mr. Hastert has decided that rather than live up to his promise to compensate his victim for his molestation and resulting injury, he will ask his victim to pay him.

He admits to agreeing to make payments, but then denies that it is an agreement that he has to keep. His response is predictable and we look forward to entering the discovery phase of the case.
Here's where the case gets even more weird – Hastert just happens to be friends with none other that the Podesta family – you know, the guy who is at the heart of the Pizzagate story? It does seem a little coincidental.
Unfortunately high ranking members of society are involved in such cases and many of them are brushed under the carpet with huge sums of money. Looks like Hastert didn't get away with it this time and hopefully the court rules that his victim shouldn't have to pay back the money. They should be owed that purely for the psychological damage Hastert has put them through.
To find out more about Pizzagate, click HERE.