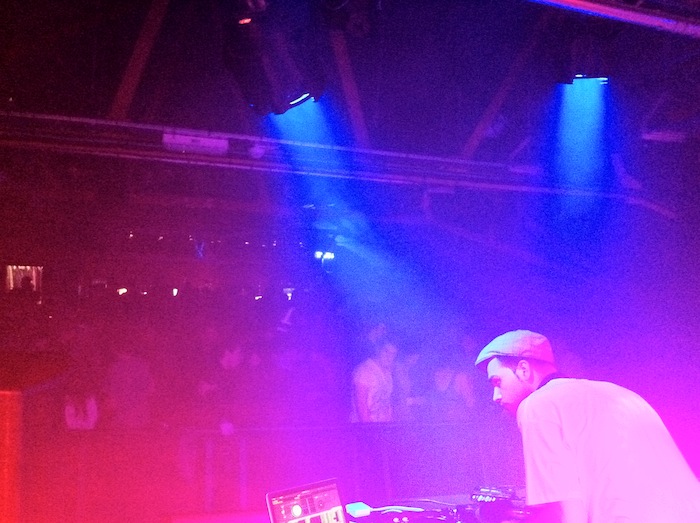 The first ever Sick Chirpse party took place last weekend at Sound Control in Manchester, teaming up with world famous Manchester party night Miami to bring you a depraved night of raving and debauchery.
Although it was still early, Sick Chirpse favourites Cali & Oldboy did a great job of warming up the crowd with their mixture of old school and future garage vibes: it wasn't long until the dancefloor was positively heaving with partygoers throwing shapes to their laid back grooves.
Taking the spot light was Mosca, who we had already recently caught in London at the Stop Drop Roll launch night, and he has been a well known staple of Sick Chirpse since we began the site back at the end of November as we featured his track Tilt Shift as one of the first pieces of recommended listening. Since then his popularity has only increased and he showed us why as he effortlessly provided the soundtrack to the rave and had the crowd in the palm of his hand for his 90 minute set.
Indra stepped up to finish the night off with record bag of goodies. He went in soft but finished hard, leaving the crowd begging for more. His set provided the perfect ending to the evening, as the party showed no signs of slowing down and the rave continued until the house lights had to be turned on.
Holding it down in the bar all night the Total Garage boys Larry Sun & Oldboy made sure everyone was up and skanking even when taking a breather from the madness in the loft.
It was clear that the first Sick Chirpse party had lived up to the name, and it's also clear that this is only the first of many parties that we'll be throwing. Here's a teaser video of the event:
httpv://www.youtube.com/watch?v=j0rCREY35AU
Stay tuned for details of the next Sick Chirpse party.