Most people viewed the announcement that Irn Bru was reducing its sugar content to avoid the new sugar tax with overwhelming sadness, but Glasgow shopkeeper Shugufta Ahmed only saw pound signs.
Images VIA
Ahmed immediately stockpiled a shit tonne of the stuff before it stopped being sold and is now selling it for £3.99 in line with the sugar tax – and business is booming with people coming from far and wide to get some of the good shit, even though regular cans of the stuff are almost eight times cheaper retailing at 65p. I guess you just can't put a price on that sugar rush huh?
Here's Ahmed she had to say about her idea: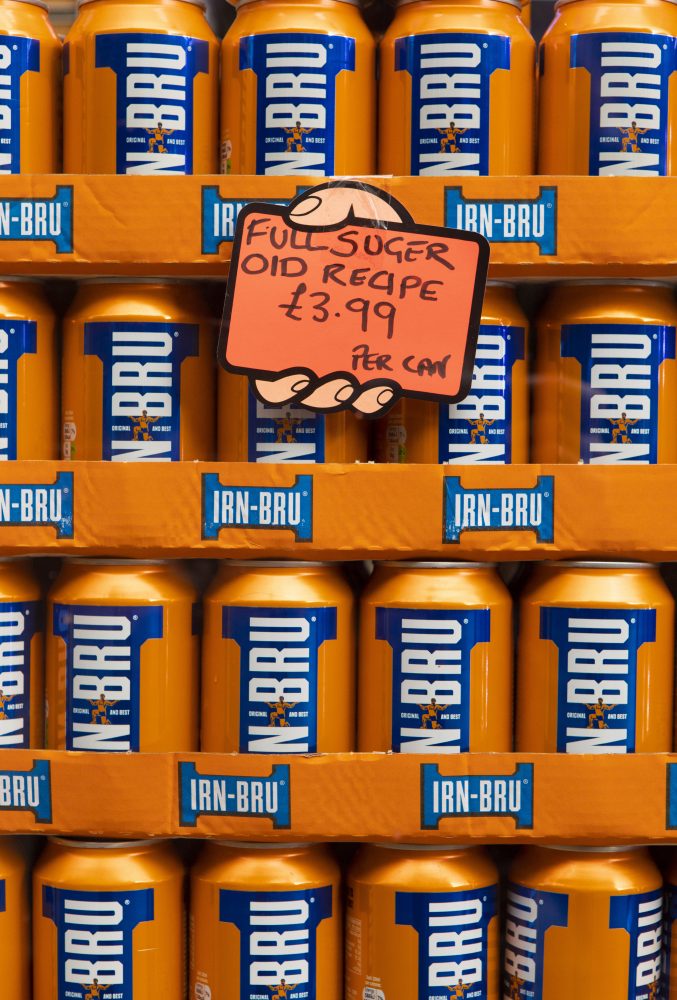 I've had people from Aberdeen, Dundee and even customers from down south coming in to buy the drink.

Some people actually buy it and put it in a case as they believe it will soon be a collector's item. Some people buy it for friends too.

We are selling it for £3.99 and I've not had anyone complain about the price yet. They are happy to buy it at that price.

People honestly love the taste of it, it's a big treat for them.

I had stocked up on Irn-Bru during March last year. Then during July and August people started buying cases of it and my stock went really low.

But I managed to find an individual who had stocked up a lot of it so I managed to get it through them.

I have about 60 cases left and there are 24 cans in each case.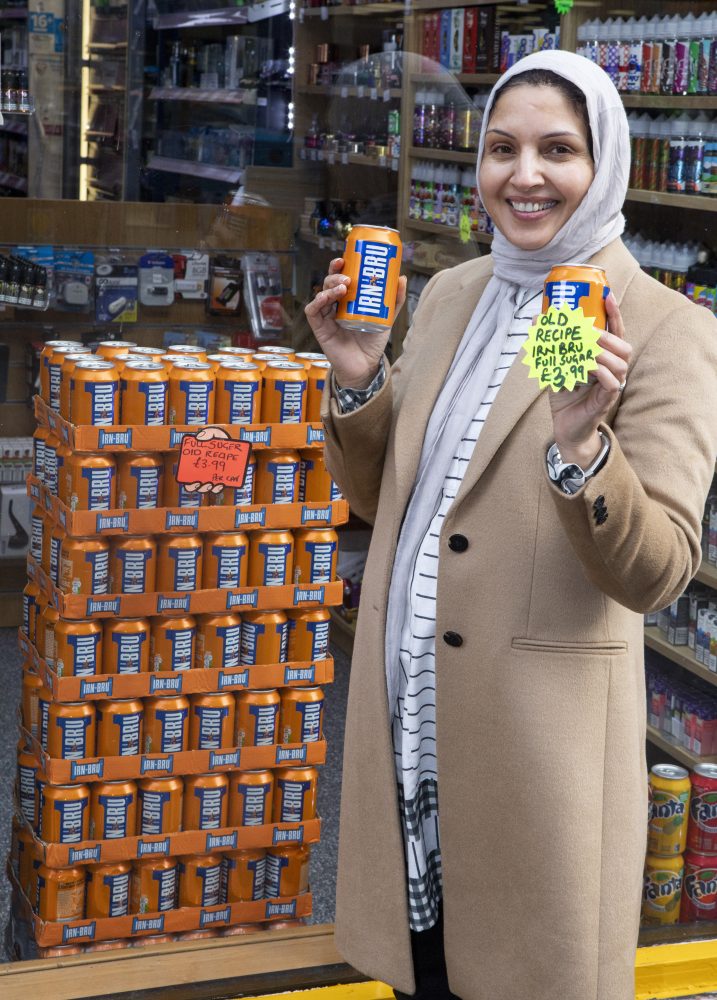 Yeah I mean I wouldn't expect those to hang around for too much longer once this article gets published.  If you're after a full sugar Irn Bru and fancy making the pilgrimage to Glasgow, you'll need to hit up News 24 on Gordon Street in Glasgow. Good luck.
For more of the same, check out this 7000 calorie takeaway you can pick up in Glasgow too. Superb.